"Chinese Black Friday" China Cracks Down on Poker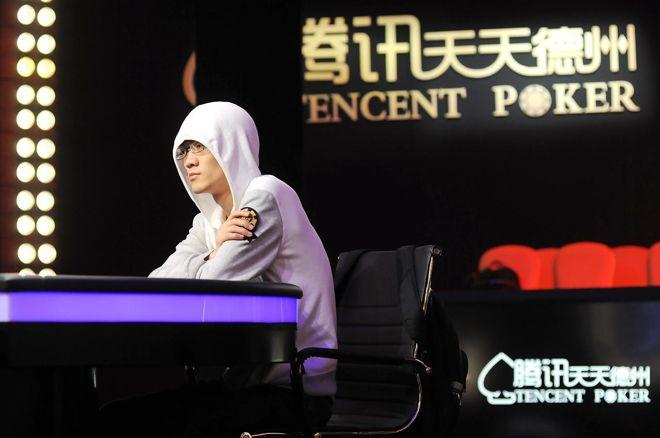 In what some call 'Chinese Black Friday,' the Chinese government has announced a crackdown on social poker games in the country. Starting June 1st, all apps offering poker in any form will be banned in China, and it will be prohibited to promote poker via social media channels. Google Play, the Apple App Store, the WeChat store, and other app stores will need to remove any apps related to poker, Asia-focused news sources confirm.
According to SoMuchPoker, the legal framework for this ordinance hasn't been published yet. The news site, dedicated primarily to the poker community living in the Asia Pacific region, added; "Additional clarifications or even changes are still possible until the enforcement of the ban."
Starting June 1st, all apps offering poker in any form will be banned in China.
Inside Asian Gaming (Asgam.com) writes that Tencent, owner of the massively popular Asia orientated chat application WeChat and the ones running the Chinese expansion of the WSOP brand, has taken down its WSOP app.
Asgam also mentions that Ourgame, the Beijing based firm that bought the World Poker Tour in 2015 for $35 million, has released a statement announcing a close examination of the prospected crackdown.
"Now, with the alleged policy change, there will be no 'play money' poker in China, and you can't talk about poker on social media. Chinese players won't have a chance to practise, and they won't get to know about legal poker events around Asia. Poker has gone back to square one in China," Hong Kong Poker Players Association managing director Stephen Lai told the South China Morning Post.
The news comes just over three years after a Chinese police task force shut down the Asian-Pacific Poker Tour (APPT) Nanjing Millions event in Najning, China. Last December, the first-ever WSOP China was won by Zhou Yun Peng for CNY 2,414,000 ($367,000).
Poker has been increasingly popular in mainland China and the rest of Asia. The popularization of the game has been mostly fueled by social apps where players play the game against each other for virtual currencies. Some Western (high stakes) poker players have dipped their toes in the Asian poker apps as well, often playing on several iPad's and phones at the same time to be able to play multiple tables. Depositing and cashing out with such apps goes through so-called 'agents', a system not seen with Western faced poker sites like PokerStars, partypoker, and 888.
PokerNews has reached out to Tencent, AliSports, and Ourgame for additional comments.
Sources: Inside Asian Gaming, SoMuchPoker, SCMP. Image courtesy of WSOP.com.