ElkY Grospellier Joins partypoker Ahead of Shared Liquidity Launch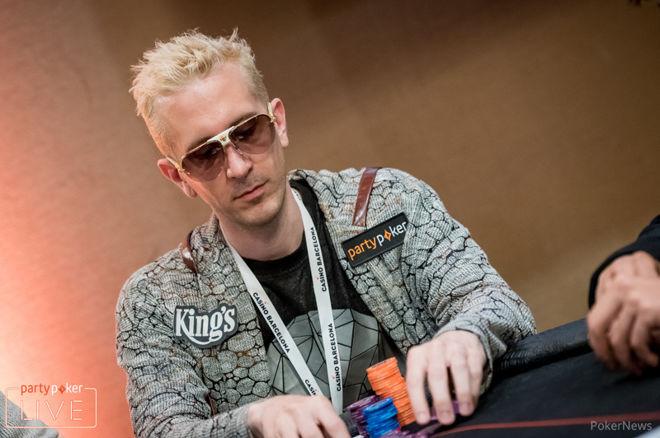 Bertrand "ElkY" Grospellier is the latest poker pro to join the partypoker crew as an ambassador for the brand. Just as fans started getting used to seeing ElkY without a PokerStars patch, which he rocked for more than a decade, he will now be toting orange and white.
The second pro to patch on with partypoker after cutting ties with Stars — Isaac Haxton did the same earlier this year — ElkY is excited about his new role, and has been sporting the partypoker patch at partypoker LIVE MILLIONS Grand Final Barcelona all week long.
"I am extremely enthusiastic about joining partypoker to actively support their efforts to bring back the 'Poker First' mentality, live and online," he said. "Our goal is to provide players and fans with an experience they deserve worldwide. Partypoker will be aiming to bring their ambition, expertise and successful model to the .eu market with some big announcements coming soon."
party to Join the Shared Liquidity Party
The timing to bring aboard the No. 1 player on the French all-time money list seems appropriate, with European shared liquidity rolling out and partypoker poised to join the fray, where only PokerStars is currently benefitting. In a recent press release, partypoker announced that partypoker.eu will launch with a shared pool later this month, so players on partypoker.es and partpoker.fr will soon be battling it out on the virtual felt.
This follows news that dropped earlier in the week, announcing that French gaming authority ARJEL issued two new licenses for cross-border shared liquidity, one to a subsidiary of GVC's bwin — B.E.S SAS — and the other to French horse-racing operator Pari Mutuel Urbain (PMU), as reported by Poker Industry PRO. Apart from horse-racing, PMU offers a poker skin on partypoker's French network, sharing pools between GVC's bwin.FR and partypoker.FR.
"ElkY has a fantastic profile and has great experience both in France and across the world and this makes him a perfect ambassador for us ahead of the shared liquidity launch."
These licenses clear the way for party to open a shared network between their active sites in France and Spain. The only hurdle remaining is outdated software in Spain, which partypoker announced in their Friday press release will be significantly upgraded for the launch. They also promise further software improvements to the Spanish and French clients over the summer months, complemented by a new MTT schedule and a revamped MTT festival calendar.
As part of his new role, ElkY will be tasked with assisting in the partypoker.eu launch as well as serving as a liaison between the site and the players. He is one of many players fulfilling the role of keeping party abreast of the opinions circulating the poker community, and they have proven time and time again in the past year-plus that they are listening. partypoker Managing Director Tom Waters is glad to be adding ElkY to that team of partypoker ambassadors.
"We are delighted that ElkY is joining us at partypoker," he said. "ElkY has a fantastic profile and has great experience both in France and across the world and this makes him a perfect ambassador for us ahead of the shared liquidity launch. We will be looking to translate recent successes we have seen in our dotcom market to the new .eu market and ElkY will be instrumental in helping us to achieve our goals."