Awards and Reminisces: Berman and Lipscomb Honored by WPT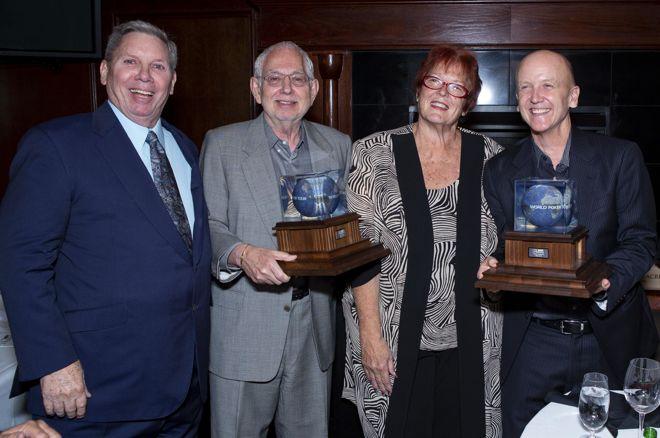 The story of the World Poker Tour began with the commitment and vision of Steve Lipscomb and Lyle Berman, and the two men received WPT Honors Awards at a special ceremony Tuesday night in Las Vegas.
While play was winding down on the penultimate day of the new WPT Bobby Baldwin Classic, WPT brass donned some of their finer threads and shuttled over to Esports Arena Las Vegas for a sneak peek at the venue for the upcoming WPT Tournament of Champions final table.
"Poker could be absolutely huge if we could just do it the right way."
A photo stream adorned the massive screen whose main purpose is to showcase the most skilled gamers in the world battling in tournaments. Shots of Lipscomb and Berman from their days building the WPT cycled through.
A photo of Lipscomb, headphones on and staring at a bevy of monitors and switches as he produced an early episode, conjured up particularly fond memories for the subject.
"Those are my favorite memories of the WPT," he said, confiding that he had no idea how to do the job when he began.
After some drinks and hors d'oeuvres, WPT CEO Adam Pliska gathered all present to announce the purpose of the night's events.
"We're here to honor two men who have made tremendous contributions not only to the WPT but to the poker community itself," he said. "This is our expression of gratitude."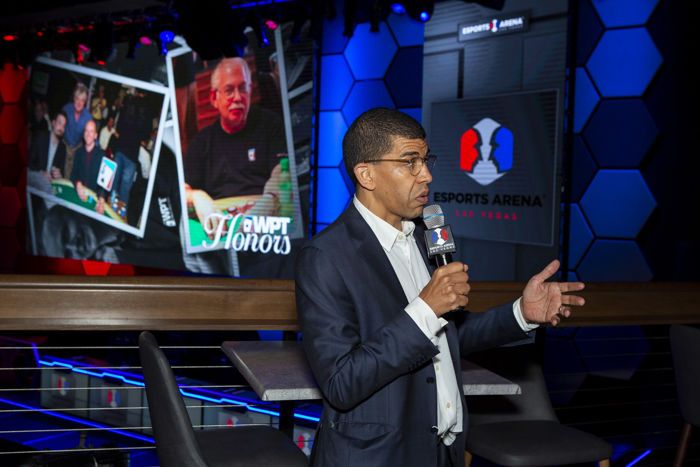 Those wider contributions, the effect the WPT had on poker as a whole, proved to be a theme throughout the night. When the party headed to local steakhouse Del Frisco's for dinner and the main gala, multiple speakers hammered that point home.
Origins of the WPT
Sexton told the tale of how the WPT began.
Berman, Sexton recalled, had a vision for televised poker dating to around 1990, when he attempted to buy the rights to the World Series of Poker.
However, that didn't work out, and when Lipscomb came along with the idea to start the WPT, Sexton stressed that one had to realize the dire shape the poker world found itself in at that time. Poker rooms across the country were downsizing or outright shutting their doors. Finding a no-limit cash game was nearly unheard of.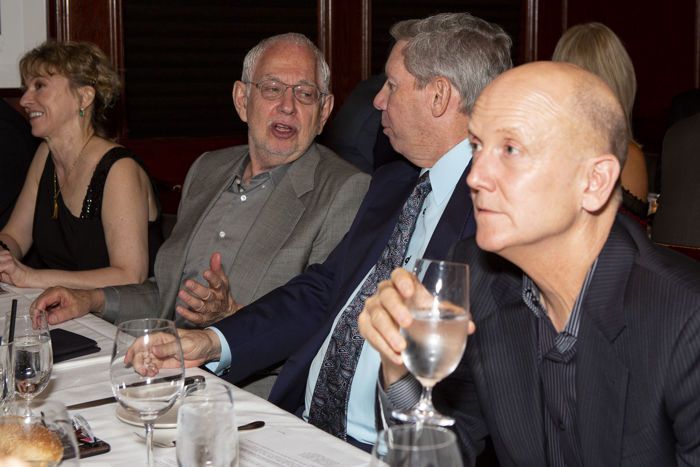 But Lipscomb, having made a documentary about poker, thought he saw something that could capture the attention of the public.
"Poker could be absolutely huge if we could just do it the right way," he recalled thinking.
Lipscomb needed over $3 million to fund his idea, and trying to get someone to commit that chunk of change in that type of environment was like trying to get Daniel Negreanu to invest in a cattle farm. An established brand like the WSOP was having trouble finding buyers for $4 to $5 million, never mind a start-up.
"If I have a chance to 10-times my money, I'll throw it over a baseball fence."
Luckily, an investor was available who had a penchant for gambling.
"Lyle was taking chances back then," cracked WPT Executive Tour Director Matt Savage. "He was playing cash games...and he was backing TJ Cloutier."
Intrigued, Berman reached out to fellow poker luminaries Doyle Brunson, Chip Reese and Jack Binion. Initially, Brunson and Reese seemed interested as well. However, Binion wasn't sold. And when Binion wouldn't commit, Brunson and Reese backed out.
"Most people at that point would have folded their hand and moved on," Sexton said.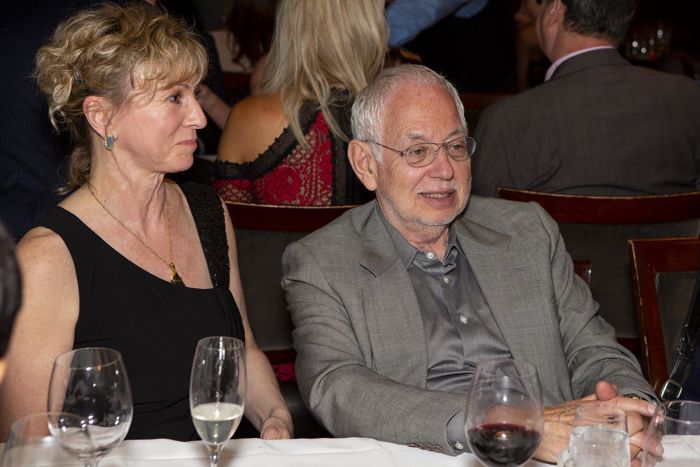 Berman had the capital to raise all of the funds himself, though. He asked fellow WPT Honors recipients and Poker Hall of Famers Linda Johnson and Sexton how much he stood to gain if the WPT worked out as planned.
"If I have a chance to 10-times my money, I'll throw it over a baseball fence," Johnson recalled Berman saying. "I'm not looking to double or triple it."
The pair, along with Lipscomb's passion, convinced Berman to go for it. He rounded up the funds and the WPT was born.
Making the Boom Happen
Lipscomb began reaching out to poker rooms to secure venues for the nascent tour's first season. However, they needed a dedicated player base to pump up numbers and to build storylines.
That's where players like Jennifer Harman, Scotty Nguyen and Negreanu — all of whom attended the ceremony — came in. The pros committed to traveling with the WPT. In turn, the WPT built them up as the stars of the game.
Ratings on the Travel Channel were a hit. Turnouts proved solid. Sexton pointed out that in the days before $25K high rollers were a weekly occurrence, the WPT drew over 100 players for the $25K WPT Championship at Bellagio.
The pros found themselves with high-value tournaments laid out in front of them, prize pools swelling to numbers unheard of in those days.
"It was insane," Harman said. "It was phenomenal. And it was all because of this man's vision," she said of Lipscomb.
"I just want to say thank you," Nguyen said. "You changed a lot of lives, baby."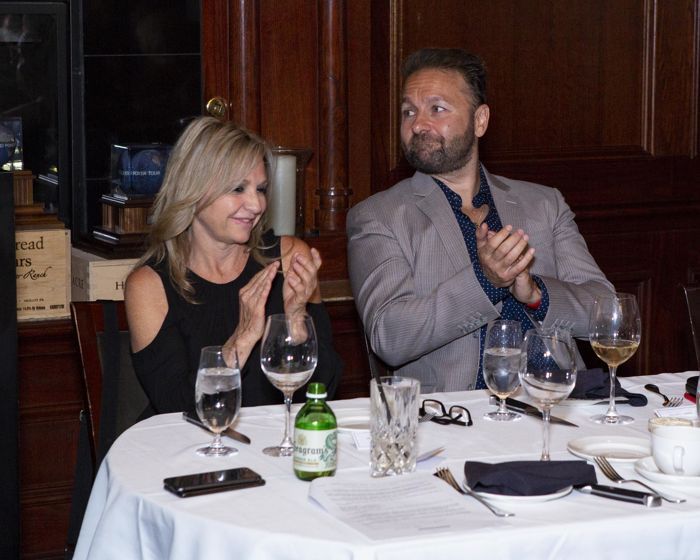 The WPT's role in bringing fans into poker and growing the game seems too often forgotten, according to Sexton.
"If you want to tilt me at the table, I'll tell you how to do it," he said. "Say that the poker explosion was caused by the internet. Say it was caused by [Chris] Moneymaker. Trust me, it was the WPT putting poker on television on a weekly basis.
"With the possible exception of the Binions, there's not one person on Earth who has grown poker more than this guy right here."
Sexton pointed at Lipscomb.
"His creation, his work ethic, his vision, his dream...he did everything and I mean everything. He was producer, the director, the CEO, the janitor. With the possible exception of the Binions, there's not one person on Earth who has grown poker more than this guy right here."
And it all traced back to an investment plan that saw all of the primary investors but one walk away. The vision of Lipscomb and the daring of Berman to back a start-up when poker was in shambles paved the way for what's become one of the most successful brands in poker, with a TV show running for going on two decades.
Maybe if Brunson, Binion and Reese had invested, the WPT would have still climbed to the heights it reached in the hands of Lipscomb and Berman. But then again, maybe not.
"I don't know what would have happened," Berman said. "But I think the way it turned out was pretty damn good."
Photos courtesy of WPT