Pokerist Social Poker App Introduces Split Bet Poker

PokerNews Staff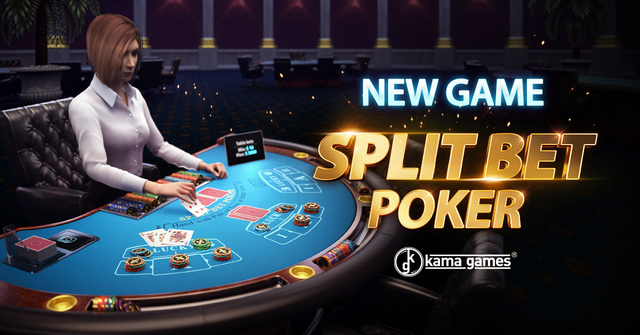 If you like playing social poker games and want to try something new, why not check out Split Bet Poker, a game recently introduced by KamaGames as the eighth title on its Pokerist app.
How the game works is both easy and fun. Players are dealt three cards. If they do not like what they see, they can take back 1/3 of their bet.
Then the first of two community cards with the dealer is exposed. Players can once again opt to take back 1/3 of their bet. Then the final community card is dealt. If the player's hand beats the dealer's hand, the player wins.
A good strategy for this game is to not overplay your hands. If you don't have a pair, some high cards, or cards that potentially can make a straight or flush, it is a good idea to take 1/3 of your bet back before seeing a community card. The same holds true after seeing the second community card.
Side Bets
To make the game even more fun, KamaGames has added the possibility of two fun and unique side bets.
Players can opt to place a Lucky 3 side bet on whether they will be dealt a winning three-card combination. In addition, players can place a Lucky 6 side bet on whether their three cards, the two community cards, and a bonus sixth card will be a winning combination.
Split Bet Poker is fun for many reasons. It does have a casino type game look and feel while also combining poker. Players not only have the possibility to pull some of their bet back during the hand, but payouts can also reach up to 1,000 to 1 for the highest possible combination.
You can check out Split Bet Poker and other amazing social poker games by downloading the Pokerist App here.
Sponsor-generated content by KamaGames.
Finding a trustworthy room to play online poker can be a monumental burden. That's all the more true if you're just looking for a place to play poker for free. We've listed five of the best play-money poker sites to enjoy and help hone your skills.