Famed Sports Bettor Alan "Dink" Denkenson Deep in WSOP Super Seniors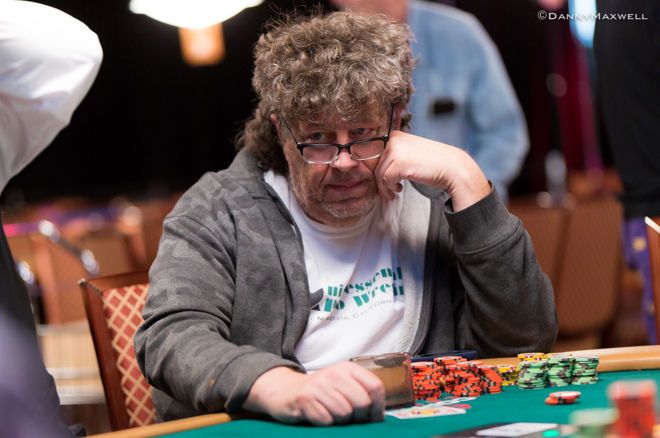 In 2012, a movie called Lay the Favorite was released in which Bruce Willis plays Dink Heimowitz, a sports gambler. That character was inspired by the real-life Alan "Dink" Denkenson, one of 10 players remaining in the 2018 World Series of Poker Super Seniors Event.
To say Dink is a legend in the sports-betting world would be an understatement. Decades ago when he lived on the East Coast, Dink was one of the biggest bookmakers in the country. He ran a hefty operation and it's no surprise he crossed paths with poker players, many of who fancy betting sports every now and then.
"I've never been to a final table and really looking forward to that."
"I grew up with the Mayfair Club people," Dink told PokerNews. "That's how I know Steve Zolotow, Mickey Appleman and David Grey. I also know Jess Welman, lots of friends in the poker world. I've been around the poker folks from the Mayfair."
Some run-ins with the law inspired Dink to relocate to Las Vegas more than two decades ago to try his hand as a professional gambler. He specialized in hockey and would wager up to $5,000 a game. He became such a heavy hitter that his bets would often move lines nationwide.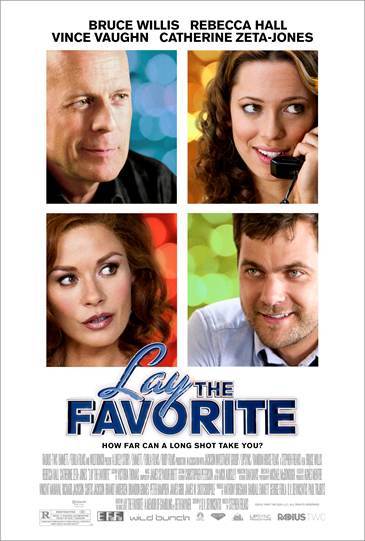 One would think that relocating to Las Vegas and knowing a thing or two about hockey, Dink might've made a pretty penny during the Golden Knights recent run to the Stanley Cup. Dink just laughed.
"The Golden Knights, I went to about 15 games," he explained. "I don't think in any of my 40 years betting hockey I've lost more money on one team than the Golden Knights. I was betting whatever they didn't do. I was over on the unders, when they won I was against them, and the few games they lost I was on the other side. It was an amazing run for them."
While Dink doesn't bet as big as he once did, he's still one of the most famous sports-betting figures in Vegas, a legacy cemented by the aforementioned movie.
"It wasn't about me; that movie was about Beth Raymer who wrote the book," Dink said of the film, which also starred Vince Vaughan, Catherine Zeta-Jones and Rebecca Hall. "She was an employee of mine. She worked for me and worked for someone in Curacao helping him run his sportsbook there. She wrote a great book and made a movie about it."
The book is titled Lay the Favorite: A Memoir of Gambling. It's the story of her years in the high-stakes world of sports betting while working for Dink. Like so many gambling stories, money, sex and drugs abound.
"It's going amazingly well because I'm not really a poker player, I'm a sports bettor."
"I had very little to do with it," said Dink. "I consulted a little on the movie, but the movie wasn't fueled by anything having to do with my life, it's all Beth's life. Beth is my friend, she's still my friend, and it wasn't the greatest movie but it was an excellent book."
As for the Super Seniors tournament, Dink is notching his best-ever poker cash no matter where he finishes. In fact, he's already guaranteed just shy of $20,000 in prize money.
"It's going amazingly well because I'm not really a poker player, I'm a sports bettor," he said. "I'm at that age where I can and I had some time so thought I'd play. I play a few tournaments a year. I'll be very content to [save the money] until next year if I make the final table. I've never been to a final table and really looking forward to that hopefully."
You can follow updates on Dink and the rest of the Super Seniors field via PokerNews' live updates.
Executive Editor US, PokerNews Podcast co-host & 2013 WSOP Bracelet Winner.