The Triton Million Dollar Cash Game is Right Around the Corner; $16 Million on the Table!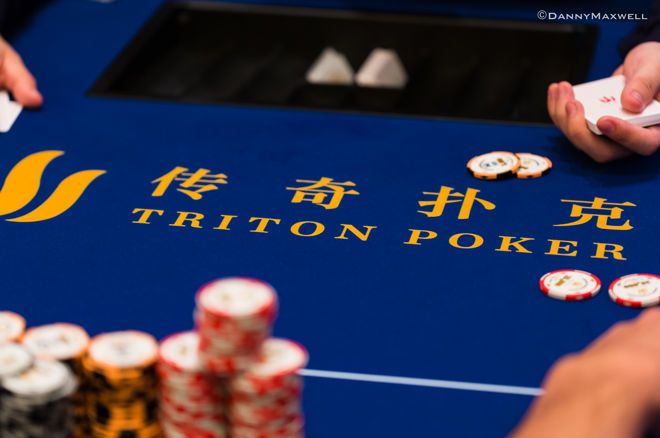 As things come to a close here at the Triton Super High Roller Series in Jeju, that doesn't mean you're out of luck for high stakes poker action. Later in the week, Triton will be releasing several episodes of extremely high stakes, never seen before cash games with commentary by Lex Veldhuis and Randy Lew.
The game had a buy-in of ₩1,000,000,000, which is roughly USD $900,000 with blinds starting at $3,000/$6,000, with $6,000 coming from the button. The game ran multiple nights with a mix of no-limit hold'em some nights, and Triton hold'em (short deck) on others.
"They started with roughly $8 million, about a million per person, on the table. And at one point there was $16 million on the table."
We spoke with the Triton Cash Game Supervisor J.P. Park who said the games were nothing like he'd ever seen before. Park worked as a floor on the nights of the cash game, keeping an eye on the action and making sure the games ran smoothly.
"I've been around poker for a long time, and that was the most exciting game I've ever seen," Park said. "The million dollar cash game was the biggest cash game I have ever been involved with. They started with roughly $8 million, about a million per person, on the table. And at one point there was $16 million on the table."
For Park, the game was different as a spectator because, in his eyes, the players were having a lot of fun, something different from most televised poker in the recent years.
"These guys were actually playing," Park explained. "They were gambling. Nobody was playing tight."
Park said that, over the course of the sessions, he saw more than 11 pots worth nearly $2,000,000. For Park, it was partly because of the lineup that made it more exciting, with a mix of pros and gamblers that throws off the usual dynamic of high stakes play.
"There's a really really good mix," Park said. "You know back in the day when they had those high stakes games or those games at Aria; it was mostly pro players and just one or two very established business people. This game was more very established businessmen and some pros. These guys, all of them, were ready to gamble."
Patrik Antonius: "I feel like I was born to play the highest stakes games there are."
And the feel of the room was just a bit different too, with players smoking right at the tables, many of the players drinking, and some massibe prop bets going on between almost every hand.
"It's a very different environment for sure," Park explained. "It was more of a culture shock to me when I first came here compared to Las Vegas. But you know, you do what the Romans do. They were just different types of gamblers."
Jason Koon was a member of the line-up multiple nights, and while the atmosphere of the cash game room is a bit of a sacrifice for him, he doesn't mind as much as long as the money is flowing.
"It's crazy," Jason Koon said about the atmosphere in the cash room. "It's definitely a sacrifice for me. I'm very health oriented and I do my best to take care of myself all the time. So it's really hard for me to be around that. But when I come here I kind of realize my physical health is going to take a hit. But hopefully, my bankroll will increase in the long run. I definitely wish it wasn't the case, but if people are here and they want to play for the biggest stakes in the world and they don't mind losing millions of dollars, you get to blow some smoke in my face, I guess."
For Koon, the lineup provided an interesting dynamic and a more fun atmosphere, with some table history that provided for some big bluffs and hands with multiple layers.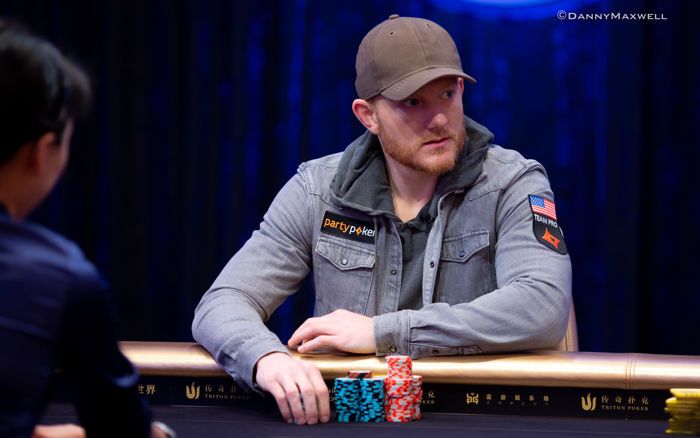 "The game was a little different than in Montenegro," Koon said. "There was a lot of action. Elton was back. Shanghai Wong and Tan and a bunch of the fun Chinese guys showed up to play.
Jason Koon: "if they don't mind losing millions of dollars, you get to blow some smoke in my face, I guess."
"There were some straddles. There were some big pots. I torched off about $200,000 US, trying to bluff it off with seven-deuce one hand against Paul and Elton because we're always trying to make fun jokes with each other. So that was kind of a bad decision. But it's a lot of fun playing those kinds of stakes, and I think it's pretty exciting TV for people to see especially in games that big."
Park found that some of the non-regular lineup was the best to watch as well, with some of the businessmen like Paul Phua putting on some impressive performances.
"Believe it or not, the guy named Cao was very fun to watch," He's speaking of course about Rui Cao, a staple here at the Triton High Roller Series. "And Shanghai Wong was very unpredictable. Even Paul Phua was very fun to watch."
Wai Kin Yong was also a part of the cash games, and he explained that this cash game is not like any high stakes cash that's been televised before.
"The action was crazy," Yong said. "I mean there's Elton, Rui, and Tan. They are all crazy people. It's not the kind of games like you would see back then where it's standard program. In this game, everyone is just crazy."
Yong hasn't been playing too much cash lately, so he felt a little outclassed in the lineup.
"I felt like I was a fish that day," Yong explained. "It's been a long time, at least five months since I played hold'em."
When it comes to things to look forward to in the game, Yong said to watch out for hands between him and Rui Cao.
"Rui Cao made a crazy bluff against me," he explained. "A suicide bluff. I folded to him. He showed me, and got me a bit tilted."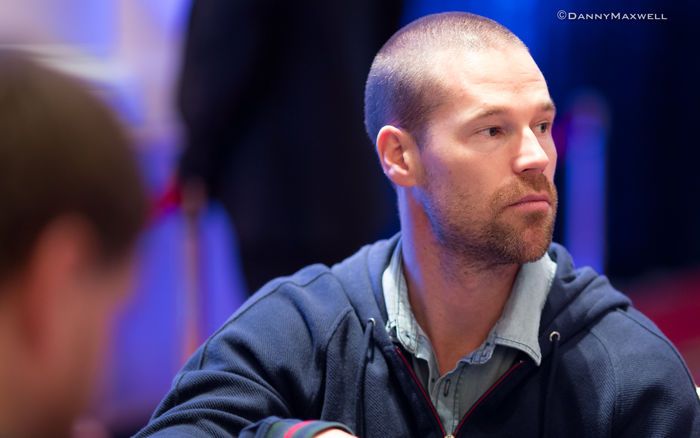 Another player who graced the felt for the million dollar cash game was Patrik Antonius. Antonius has long been a regular in high stakes cash games all around the world; for him, it was business as usual.
"I feel like I was born to play the highest stakes games there are," Antonius said. "I play my best poker there. It brings the best out of me when we play for big money. I feel like it's the same. For me, that's one of the reasons why I've been doing well. I don't even think about or notice the cameras. I just play. It's like any game for me."
For him, the different lineup made things a bit tricky, but at the same time, it livened up the game and provided a different dynamic.
"They were gambling. Nobody was playing tight."
"Usually, the players are different than we would have in normal games which aren't televised," Antonius said. "So it's always kind of a new situation, different players, different dynamic. It's always nice to play with new players that you don't have a lot of history with."
Antonius said people can look forward to some of the biggest, high tension spots that they are accustomed to seeing in these high stakes games. But it's those spots that he lives for.
"I always enjoy big TV cash games," Antonius explained. "The bigger the stakes, the nicer for me to play because it brings extra tension. I like those moments when it really matters; when people are betting big amounts on the river and feel the pressure. I feel more comfortable in those situations, and this is why I've been doing well in these types of games."
Action will wrap up at the Triton Super High Roller Series in Jeju on Wednesday, August 1 with the close of the HK$2,000,000 Main Event, but these cash games are just around the corner. According to officials at Triton, the tapings are in post-production now, and you can expect to see them in two to three weeks' time.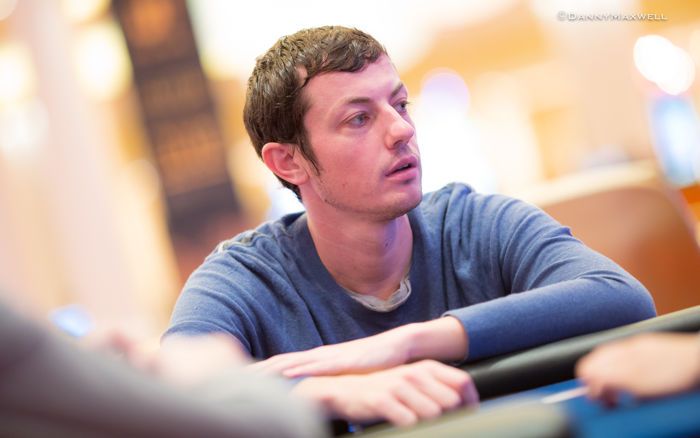 The Triton Poker Jeju $1 Million Buy-In Cash Game episodes will be released in the coming weeks.
Among those confirmed to have played are Tom Dwan, Sam Greenwood, Jason Koon, Mikita Badziakouski, Shanghai Wong, Rui Cao, Paul Phua, Elton Tsang, and Xuan Tan.
You'll be able to watch it via Triton Poker's Twitch Channel, YouTube channel, and via triton-series.com/live-stream.