Poker Players Struggling With Spanish Tax Authorities Again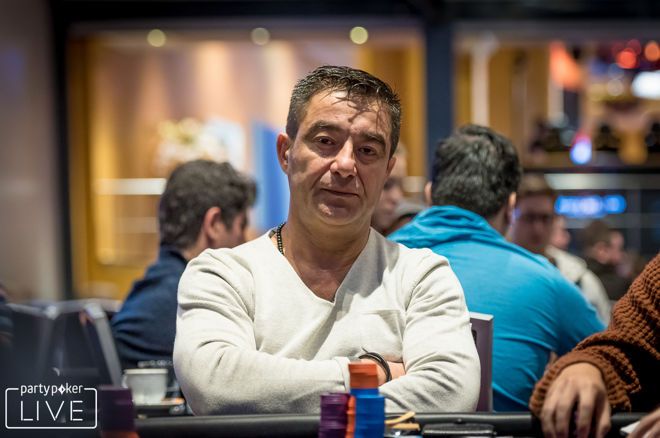 Just as poker players get set to descend upon Spain's second-biggest city for PokerStars European Poker Tour Barcelona, a story has hit the wire that may give pause to those from certain jurisdictions.
EPT regular Hossein Ensan, who resides in Germany, told PokerFirma that he has been informed by Spanish tax authorities that he owes them a hefty sum, years after he cashed big at EPT Barcelona in 2014.
Spain on the Hunt?
Back in 2014, Ensan was grinding small stakes with just a bunch of cashes in sub-€500 tournaments to his name. He then proceeded to make the final three of EPT Barcelona Main Event, wherein he, Andre Lettau and Sam Phillips came to a deal that saw Ensan bank €652,667. Phillips took the most money, while Lettau officially won the tournament.
According to Ensan, he settled up on taxes with local German offices, clarifying everything he had to sort out.
According to Spanish tax authorities, Ensan still owes. He appears to have sent Firma a copy of a letter from those authorities demanding payment of €235,000 plus interest and legal fees.
Firma went on to report that Ensan has hired a Spanish tax expert and plans to fight the request. Other German players have also reportedly received similar letters from the Spanish government.
Lettau also hails from Germany but is not named further as a player under pressure from Spain to pay up. As a nation, Germany has produced some of the most successful poker players in the world, although many have relocated to other countries, so different tax treaties may apply.
Not the First
Firma called the Spanish tax code "one of the strictest in Europe," and indeed, poker players have felt its wrath before.
Just this spring, Chess Grandmaster Francisco Vallejo Pons shared his distress with the public after he said he had been crushed by tax authorities over €1 million in online "winnings."
In actuality, Vallejo said he had never won anything at all. He didn't dispute cashing for the quoted amount in his recreational dabbling, but he said he never cashed out a single penny — or the Spanish equivalent thereof — as he eventually lost all the money he'd deposited.
Vallejo said the government nonetheless seized his savings, and he broke down physically and mentally in the aftermath.
On Twitter, Patrick Leonard called the report that Spain is going after old poker winnings "scary." He said he'd heard from French, Danish and Italian players who have been contacted with tax demands as well.
Firma reported that they had reached out to Spain but as of Monday morning had not yet received any update on the situation.