Poker Circuit Grinder Suing Caesars for Fraud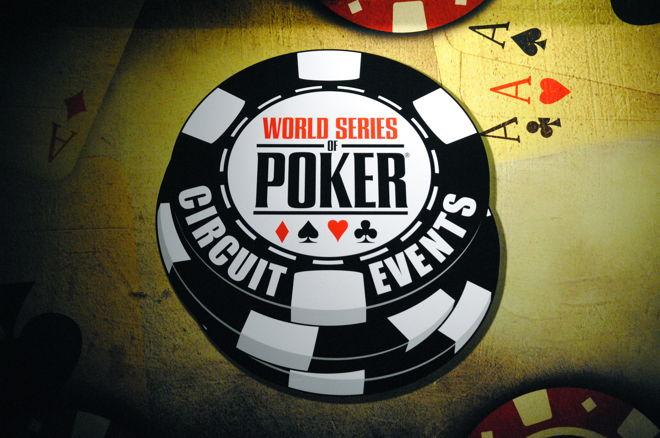 A poker player who qualified for the World Series of Poker Global Casino Championship and was subsequently banned from the event by Caesars has brought suit against the company for fraud and other charges, according to court documents obtained by PokerNews.
Robert Anthony "Tony" Lay seeks an unspecified amount in excess of $75,000 for damages he contends were inflicted upon by Caesars. He accuses the company of pulling a bait-and-switch wherein they allowed him to accumulate points on the WSOP Circuit grinding toward a seat in the Global Casino Championship. After he secured a seat, he says, Caesars sent him a notice banning him from entry on all Caesars properties, effectively barring him from the August tournament.
According to the court documents, the ban stems from 2013 federal charges on 57 individuals that resulted in Lay pleading guilty to participation in an illegal sports gambling operation.
Lay completed the probation sentence he received and then hit the Circuit in force when it ended in January 2017. He pursued the life of a pro poker player to avoid scenarios where "his criminal record could create appreciable barriers to entry and promotion."
The Oklahoma resident can be found sitting in 39th place with 155 points on the year-end leaderboard for the 2016-17 WSOP Circuit. Despite only participating for roughly half of the season, he racked up 12 cashes for $102,183, highlighted by fourth place in the WSOP Circuit Tulsa Hard Rock Main Event for $60,683.
Those results were enough to earn Lay one of the 50 at-large bids into the season-ending championship eventually won by Sean Yu, a package worth approximately $10,000.
All of that value was unfairly ripped away from Lay at the last minute, his attorney said.
"The poker industry is all too familiar with the practice of colloquially '86'-ing players, sometimes going too far," said Mac VerStandig, reached by PokerNews for comment. "And while there is no doubt a need for casinos to keep certain bad actors at bay, Caesars enticing Mr. Lay to partake in a year-long, multi-stop promotion, only to subsequently ban him based on conduct well in the past, strikes less as a normative security measure and more as the sort of bait-and-switch maneuver prohibited by controlling law."
Lay presumably paid thousands of dollars in rake to Caesars during the course of his poker efforts, rake that could have easily gone to Caesars' competitors, the lawsuit argues. However, he chose to focus on the Circuit rather than other similar tours because he had a goal of qualifying for the GCC and the added value it offered.
Caesars welcomed all of Lay's action until it was time to reward him with his seat, at which point he was served the ban in order for the company to save the money on his travel and seat, the lawsuit contends. The suit alleges fraud, negligent misrepresentation, and unfair and deceptive trade practices.
"We look forward to litigating this matter in the courts, and have faith that a jury of Mr. Lay's peers will see clear to righting this demonstrable wrong," VerStandig said.
As of Thursday, Caesars said it had not been served the lawsuit. "We are unable to comment at this time as we have not received, therefore not had a chance to review the allegation," a company spokesperson told PokerNews.
According to official WSOP tournament rules, "individuals who are excluded from casino facilities, either through a government program or by their own request, are not eligible" to participate in WSOPC events, and the WSOPC is "subject to all applicable federal, state, and local laws and regulations, including gaming, and all aspects of the WSOPC are subject to the approval of appropriate regulatory authorities."
Rules also state that "participants excluded from Caesars properties and its affiliates are not eligible to participate or qualify for the WSOP Global Casino Championship."
Stay tuned to PokerNews as more on this story develops.