Tim Burt Makes Big Splash at 2018 Gulf Coast Poker Championship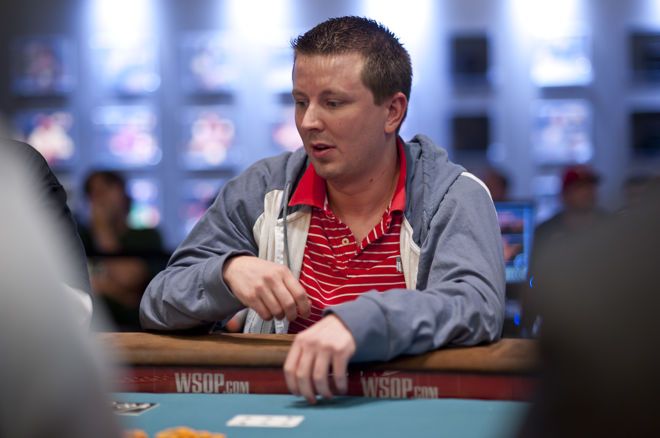 Last week, 37-year-old Tim Burt had quite the showing at the 2018 Gulf Coast Poker Championship at the Beau Rivage Casino in Biloxi. First, he finished second out of 1,738 entries in the Opening Event for $42,563 and then won the $1,350 Gulf Coast Poker Championship Main Event – which set a tournament and state record with 375 entries – for $103,752.
This year's festival included 13 events over the course of 11 days, making it one of the biggest series in the south.
"The Gulf Coast Poker Championship continues to draw more players each year," said Beau Rivage Poker Manager Henry Garrison. "We attribute this year's record numbers to our exciting new format – the 'Beau Format' – where all Day 2 players are guaranteed to be in the money. It's been very well-received by the poker community. We always seek input and feedback from our players as we strive to make our poker tournaments the best in the region."
Burt: "This new-found hot streak has motivated me."
As for Burt, he spoke to PokerNews about his bookend performance.
"It felt great because I've called this my home casino for nine years," he said. "I told myself I would not chop the Main Event and I would win it outright if I was lucky enough to get to the final table. I really don't enjoy poker as much as I used to but I really enjoy the end game with all the pressure on the line.
"This was my most special win because it was my home field so to speak, and I've gotten close a few times. I want to thank Beau for all the support and love. Henry Garrison is doing a great job, and he listens to the players."
From Army Grunt to Poker Pro
Burt, who grew up in Grenada, Miss., attended Kirk Academy High School and spent the following two years at Holmes Community College before joining the Army after his 21st birthday, which was also shortly after 9/11. He served two tours in Iraq during his four-year commitment, and since then has pursued his career as a poker professional.
"Fellow soldiers always joked that I made more money than our colonel in Iraq because I crushed partypoker for over $50,000 on my second deployment," said Burt, who lived in Tunica from 2006-09 but now calls D'Iberville home.
"I started playing quarter-ante poker around the dinner table with my dad and uncles at the age of five," Burt says of his introduction to the game. "Then I ran a limit game in a local pool hall a few times a week in Grenada at age 17 until I joined the Army. I won the nightly on partypoker when I was 21 for $10,000 and was hooked. Where else could you turn $33 into $10K?"
Since turning pro, Burt has won $1,142,528 playing live tournament poker. His biggest cash to date was $460,000 after a three-way deal in the 2016 Seminole Hard Rock Poker Open Main Event. Other highlights on his poker résumé include 166th in the 2016 World Series of Poker Main Event for $42,285, and a trio of WSOP Circuit gold rings, including $14,375 for 2011 WSOP Circuit Palm Beach Kennel Club Event #6: $345 Omaha H-Lo 8 or Better.
"I plan on going to The Bahamas in November for the partypoker series," Burt said of his upcoming poker plans. "I'm sure I'll randomly hit a stop before then. I don't travel much anymore for poker other than the WSOP, but this new-found hot streak has motivated me. I always say, when you are hot play as much as possible."
Beau Rivage's next high-stakes poker championship, the Million Dollar Heater, is scheduled for Jan. 3-16, 2019. You can follow Burt on Twitter @TimBurtPoker.
Main Event Final Table Results
| Place | Player | Hometown | Prize |
| --- | --- | --- | --- |
| 1st | Tim Burt | D'Iberville, MS | $103,752 |
| 2nd | Hiep Doan | Marrero, LA | $59,784 |
| 3rd | Warren Sheaves | Arden, NC | $34,823 |
| 4th | Mack Ham | Alpharetta, GA | $26,758 |
| 5th | Starr Valdez | Las Vegas, NV | $22,918 |
| 6th | Don Dove | New Orleans, LA | $18,694 |
| 7th | Nicholas Langford | Kenner, LA | $14,662 |
| 8th | Nesrin Can | Istanbul, Turkey | $9,216 |
| 9th | Frank Alpandinar | Baton Rouge, LA | $6,528 |
Finding a trustworthy room to play online poker can be a monumental burden. That's all the more true if you're just looking for a place to play poker for free. We've listed five of the best play-money poker sites to enjoy and help hone your skills.