Greg Raymer on Upcoming Book Fossilman's Winning Tournament Strategies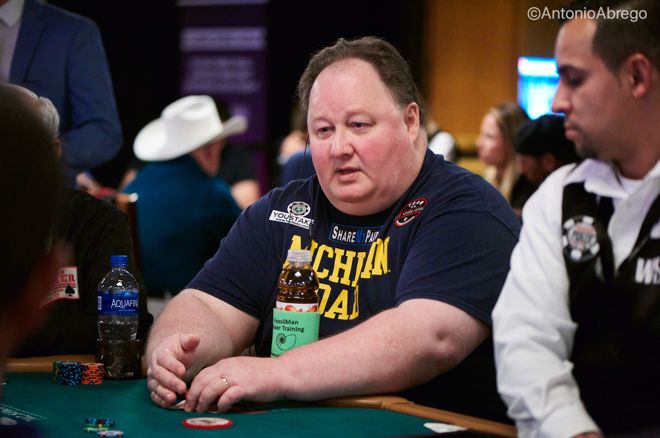 Nearly a decade and a half after he won the 2004 World Series of Poker, Greg Raymer is releasing a long-planned poker book, Fossilman's Winning Tournament Strategies, which will be published by D&B Poker in time for the 2019 WSOP.
"This first book is focused on tournament strategy, but is comprehensive," Raymer told PokerNews. "I think that I have covered all of the basics of tournament strategy extremely well, and very thoroughly. There is also a lot of advice that is more advanced, and not known or at least not well understood, even by some of the very successful and high-level tournament players out there right now."
Raymer: "If you're somewhat new to poker, this book should be able to serve as your bible for tournament poker."
He continued: "If you're somewhat new to poker, this book should be able to serve as your bible for tournament poker. If you're already an advanced tournament player, you will still learn a lot from this book, and grow your game to an even higher level. Also, I cover some topics that I haven't seen in books yet, such as strategies for rebuy/reentry events, bounty tournaments, and much more. D&B, they're the top poker publisher today, so I'm working with them to get it out there."
Indeed, D&B Poker is the premier publisher in poker texts. This past summer, they released Lance Bradley's The Pursuit of Poker Success, and are also responsible for such books as Phil Hellmuth's autobiography Poker Brat and Mike Sexton's Life's a Gamle.
"We have tried to position ourselves as the leading publisher of serious poker books," D&B co-founder Byron Jacobs. "So, when a Main Event winner gets in touch, wanting to write for us, it is great news. Greg will be our third author who has won the Main Event with Phil Hellmuth and Qui Nguyen being the others."
The book is scheduled to release prior to the 2019 WSOP, and while details haven't been nailed down yet, there will be book signings at the D&B booth over the summer. In addition, Raymer hopes to do signings at every venue he visits to play.
"I've also told my agent to go for the longshot, and try to get me onto one of the late-night talk shows," Raymer revealed. "Never hurts to try!"
Why Now?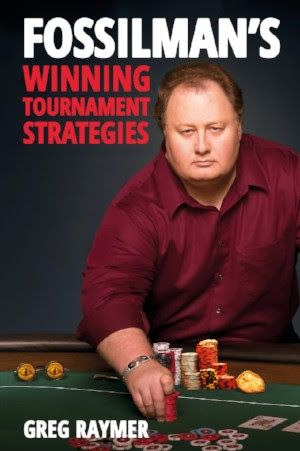 Raymer's win in 2004 came during the "Poker Boom," and no doubt a book back then would've sold like hotcakes. So why wait so long?
"I had planned on writing a poker book since winning the Main Event, but I'm just that lazy," Raymer told PokerNews. "Having said that, this will be the first in a line of 'FossilMan' books, and I promise you that the next few books will come along much quicker, orders of magnitude quicker."
He continued: "It definitely would have made me more money to publish a book back in the 2004-06 window. Without knowing the facts, I would guess that the number one poker book today will make less in a year than the number 20, or maybe even number 50, poker book made back then. So, there is no advantage I can think of, except one – I am a better player now than I was then, and this book is better now than it would've been back then. That's a nice silver lining."
Jacobs elaborate from a publishing perspective: "It is true that Greg's Main Event win was 14 years ago. However, since that time, he has further cemented his reputation by becoming a leading poker coach whose seminars and webinars are always in great demand. Greg has developed an excellent teaching style and is able to convey complex ideas in clear and simple terms."
Jacobs concluded: "When Greg explains something to you, you get the feeling that you can immediately go away and explain it to someone else. To my mind, this is the sign of someone who is an excellent teacher. We love to have great poker players writing for us but to have a great poker player who can also express their thoughts very clearly is a huge bonus."
Raymer's book is available for preorder now on D&B Poker's website.