Inside Gaming: More Caesars Speculation, William Hill US Sues FanDuel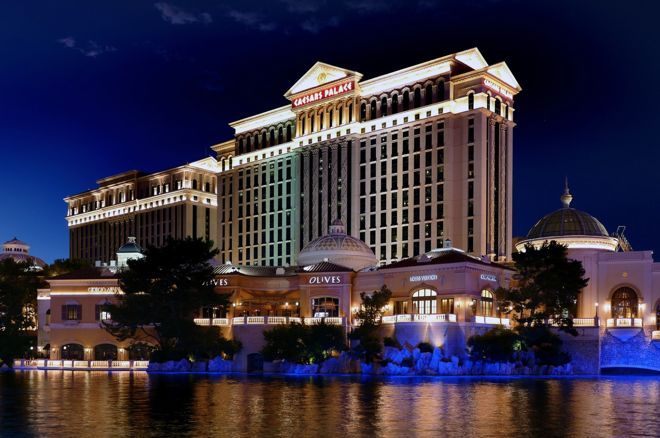 This week's Inside Gaming follows on last week's story regarding a potential merger involving an industry giant, shares news of an unusual lawsuit involving rival U.S. sportsbook operators, and tells of a new casino opening within shouting distance of Council Bluffs, Iowa (and the shouting of some over it).
Report: Caesars Uninterested in Golden Nugget Merger, Considering Options
Following up on last week's story about a possible merger between Caesars Entertainment and Golden Nugget Casinos, a report this week suggested such a partnership was in fact less likely to occur, at least according to sources close to The New York Post.
On Sunday the Post reported that Caesars' board was "expected to unanimously reject" the deal being offered by Golden Nugget owner Tilman Fertitta, "believing it would saddle the casino giant with too much debt." The report came via "two sources close to the situation."
A week before, sources told CNBC about Fertitta's deal offer to Caesars Entertainment that would value the casino at $13 per share, a merger that reportedly would have involved Fertitta exchanging stock from a private company for shares of Caesars.
Also part of that deal would have been "somewhere between a $2 billion and $3 billion dutch tender [i.e., an auction by which a company finds investors to buy back shares from shareholders at an agreed upon price] to give Caesars shareholders an option to sell."
Meanwhile speculation continues about another potential deal between Caesars and Jack Entertainment (formerly Rock Gaming) which operates six casinos in Ohio and Michigan and has additional interests in properties in Kentucky and Maryland.
While no one on either side is commenting on that potential deal either, reports are "Caesars would buy the casino operations, while Caesars' separately traded real estate arm, VICI Properties, would buy the land under them and lease it back to them in a long-term deal." Such a deal could possibly be worth more than $1 billion.
William Hill Sues FanDuel for Copyright Infringement
The launch of sports betting in new markets in the United States has required many operators to move fast in order not to fall behind the competition. A report this week suggests one sportsbook perhaps moved a little too quickly in its effort to have everything in place for bettors.
As reported in The Washington Post, on Tuesday William Hill US filed a copyright infringement lawsuit against competitor FanDuel in a U.S. District Court in response to the latter's theft of content from a betting guide produced by William Hill.
"We are not litigious people, but this is ridiculous," said Joe Asher, CEO of William Hill US. After his company produced its "how-to" guide in June, a month later FanDuel began distributing "a virtually identical guide" at the Meadowlands Racetrack.
Besides copying large blocks of texts, diagrams, and even betting examples, the FanDuel guide also included a page in which William Hill's name continued to appear after not having been changed following the cutting-and-pasting.
The lawsuit "seeks unspecified damages" as well as any profits earned by FanDuel via the guide. Asher explains that William Hill intends to use some of the proceeds to "fund scholarships for creative writing programs at New Jersey universities," perhaps a nod to the plagiarism lesson demonstrated by the episode.
Ponca Tribe Moving Ahead With Casino Opening
After more than a decade of legal wrangling, the Ponca Tribe will be opening a new casino, The Prairie Flower, on November 1 in Carter Lake, Iowa, located just a few miles north of Omaha, Nebraska near the border between the two states, reports Omaha World-Herald.
The modest-sized casino — just 9,500 square feet — will feature 200 slot machines and no table games initially, with plans for expansion to come.
Per a tribal spokesman, profits will help support various programs for the 4,200-member tribe, including a health clinic. "The tribe also expects to contribute about $775,000 a year to the City of Carter Lake for police, fire and rescue, and community services," according to Omaha World-Herald.
The city of Council Bluffs, Iowa where three casinos operate less than five miles away filed a federal lawsuit last December aiming to overturn a ruling by the National Indian Gaming Commission in late 2017 that gave the tribe the green light to proceed with its casino.
The city maintains the new casino threatens revenue it derives from its casinos from which it receives about $3 million a year in taxes and fees annually. The states of Iowa and Nebraska have joined the lawsuit as well, which is still pending.
Photo: "Caesars Palace Las Vegas," Bernard Spragg, public domain.