Mats Albertsen Wins the Coolbet Open Main Event for €60,510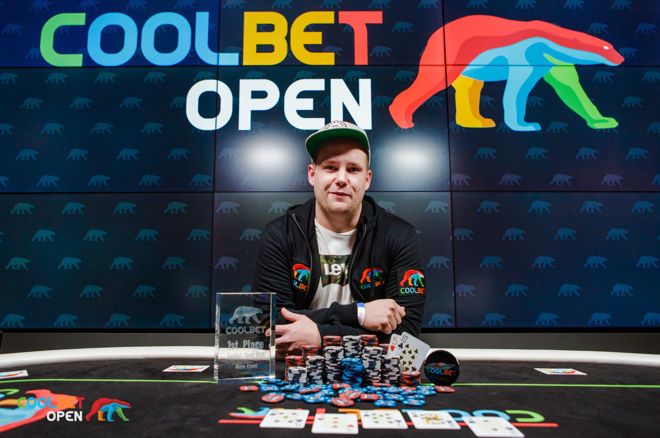 Norway's Mats Albertsen outlasted a field of 589 entrants to win the Autumn-edition of the Coolbet Open €550 Main Event at Olympic Park Casino and the Hilton Tallinn Park for €60,510.
The 589 entrants generated a massive €285,665 prize pool and represented a sizable increase over the 425 entrants attracted during the first-ever Coolbet Open Main Event in May 2018. The number of entrants also smashed a casino record for the most entrants in an international poker event. The previous record was established in November 2017 when the MPN Poker Tour attracted 534 entrants.
2018 Coolbet Open Main Event Final Table Results
| Place | Winner | Country | Prize | Prize (USD) |
| --- | --- | --- | --- | --- |
| 1 | Mats Albertsen | Norway | €60,510* | $69,735* |
| 2 | Nicolai Aubert | Norway | €47,190* | $54,384* |
| 3 | Mathias Siljander | Finland | €26,700 | $30,770 |
| 4 | Fredrik Karvall | Sweden | €20,500 | $23,625 |
| 5 | Davis Modans | Latvia | €15,800 | $18,208 |
| 6 | Jonas Bølge Tveit | Norway | €11,000 | $12,677 |
| 7 | Eero Lehtinen | Finland | €8,050 | $9,277 |
| 8 | Jari Hurri | Finland | €5,910 | $6,811 |
| 9 | Katsuhiro Muto | Japan | €4,780 | $5,508 |
*Reflects a heads-up deal.
The third and final day began with Norway's Nicolai Aubert in the lead. Finland's Mathias Siljander entered the day with a second-place chip stack. He took the lead early in the day and did not relinquish until near the very end of the tournament.
The final table began after Siljander eliminated Daniel Sandnes in tenth place for €4,780. At this point in the tournament, Siljander amassed nearly one-third of the chips in play.
Japan's Katsuhiro Muto was the first casualty at the final table in ninth place for €4,780 after his ace-king suited couldn't hold against the ace-ten held by Lativa's Davis Modans. Shortly after the dinner break, Finland's Jari Hurri bowed out in eighth place for €5,910 when his ace-queen suited lost to the pocket jacks held by Norway's Jonas Bølge Tveit.
Tveit then eliminated his second opponent. Finland's Eero Lehtinen hit the rail in seventh place for €8,050 after he three-bet jammed ace-four and couldn't hold against Tveit's king-queen suited.
Siljander became a one-man wrecking crew by eliminating three opponents within a single orbit. First to go was Tveit in sixth place for €11,000 when he jammed ace-five suited with top pair and a flush draw on the turn only to run into Siljander's set of queens.
Two hands later, Modans followed Tveit to the cashier to collect the fifth-place prize of €15,800 after his pocket sixes couldn't outrace Siljander's big slick.
Sweden's Fredrik Karvall was ousted a few minutes later in fourth-place for €20,500. He got it in good with ace-queen but couldn't hold against Siljander's ace-nine after a nine appeared on the board.
After this hand, Siljander had more chips than both of his opponents combined. However, after losing flips and suffering a huge bad beat to Albertsen, Siljander was low on chips. Siljander attempted to battle back but eventually was eliminated in third place for €26,700 after he three-bet jammed king-queen suited into Albertsen's pocket aces.
This left Albertsen with a 2:1 chip advantage over Aubert. A break was taken, and Albertsen and Aubert agreed to a deal that guaranteed the duo €53,510 and €47,190 respectively with €7,000 more going to the eventual winner.
The lead changed back and forth several times before Albertsen eventually had a 4:1 chip advantage. In the final hand, Aubert jammed on the flop with bottom pair holding six-three and was called by Albertsen with middle pair with ten-five. The turn and river were unable to save Aubert, and he was eliminated in second place for €47,190.
Albertsen became part of Coolbet Open history by joining Finland's Sebastian Wahl who won the first Coolbet Open Main Event in May in becoming the tour's only two Main Event champions.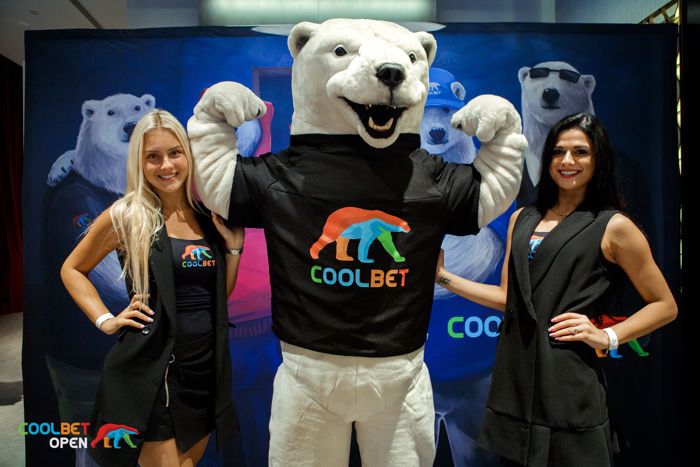 *Photos courtesy of Natalie Black/Coolbet Open.