Ott Kaarli Toome Wins Record-Breaking Coolbet Open Main Event (€71,700)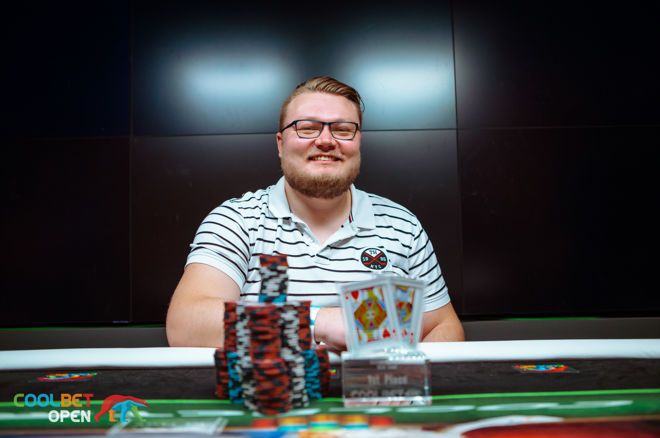 Estonia's Ott Kaarli Toome finished on top of a field of 686 entrants to win the Autumn-edition of the Coolbet Open €550 Main Event at Olympic Park Casino and the Hilton Tallinn Park for €71,700.
The big field generated a €331,740 prize pool and smashed a casino record for the most entrants in an international poker event. The previous record was established during the second-ever Coolbet Open Main Event in October 2018.
"It was amazing, I was drinking for five days and to accomplish this win was quite good," said Toome.
Toome doesn't have any previous tournament records to speak of prior to his win as he tends to focus on cash games. The Coolbet Open is one event though that he loves to play.
"There are two tournaments I am going to play every year and one is this," said Toome. "I really like the Coolbet Open. I really like everything about it."
2019 Coolbet Open Autumn Edition Main Event Final Table Results
| Place | Player | Country | Prize (EUR) | Prize (USD) |
| --- | --- | --- | --- | --- |
| 1 | Ott Kaarli Toome | Estonia | €71,700 | $79,267 |
| 2 | Klaus Witte | Norway | €46,400 | $51,297 |
| 3 | Johan Karlsson | Norway | €29,800 | $32,945 |
| 4 | Jari Lahtinen | Finland | €22,500 | $24,874 |
| 5 | Bjorn Fiske | Norway | €16,400 | $18,131 |
| 6 | Vegard Megalvis | Norway | €10,900 | $12,050 |
| 7 | Tomas Sujeta | Lithuania | €8,050 | $8,900 |
| 8 | Pyry Kekalainen | Finland | €5,800 | $6,412 |
| 9 | Tonis Viik | Estonia | €4,490 | $4,964 |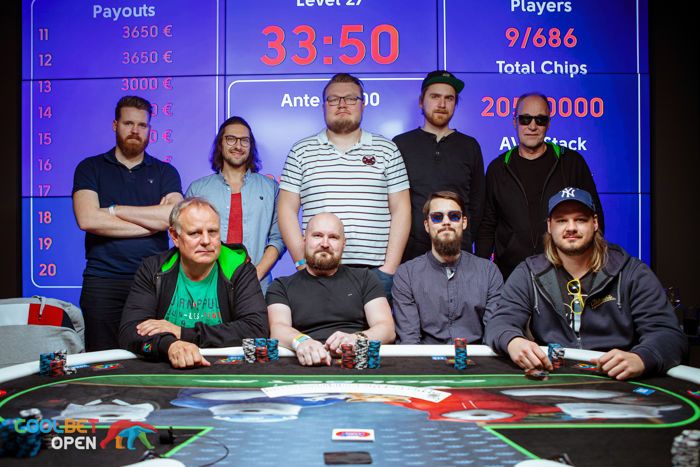 Final Day Action
A total of 24 players began today's final day of action in hopes to become the latest Coolbet Open Main Event champion. Finnish poker legend Juha Helppi, who won his first WSOP gold bracelet this summer, came into the action second in chips just behind Sweden's Johan Karlsson. Helppi was not able to parlay that early advantage into a final table appearance as he bowed out in 13th place for €3,000.
Other notable players to miss out on the final table today included Jussi Mattila (21st - €2,100), Roope Tarmi (17th - €2,100), Steven Iglesias (12th - €3,650), and defending Coolbet Open Main Event champion Mathias Siljander (11th - €3,650).
The final table began after Karlsson eliminated Kim Ofverstrom in tenth place for €4,490. Lithuania's Tomas Sujeta, who was fresh off a Malta Poker Festival Main Event win, began the final table in the lead with Klaus Witte and Toome not far behind.
"It was amazing, I was drinking for five days and to accomplish this win was quite good."
Tonis Viik and Pyry Kekalainen were early exits at the final table. The action slowed down until the dinner break before it picked back up again. Sujeta was down to just seven big blinds and was eliminated in seventh place for €8,080 after he unsuccessfully shoved with jack-eight against the ace-seven held by Bjorn Fiske.
A few minutes later, Vegard Melgalvis hit the rail in sixth place for €10,900. He lost most of his stack after he three-bet jammed with jacks and didn't get there against Lahtinen's queens. He dusted the rest off when his queen-six suited wasn't good against Karlsson's ace-eight.
Witte then delivered Fiske a huge cooler to eliminate him in fifth place for €16,400. Witte open-jammed tens from the button and was called by Fiske. A ten came on the flop to give Witte a set and Fiske never got back in the hand.
Toome then grabbed the chip lead for the second time at the final table. He extended even further to nearly half the chips in play after he eliminated Lahtinen in fourth place for €22,500. Toomi three-bet jammed with ace-jack and Lahtinen called with queens only for an ace to hit the board.
Karlsson was the first person out on the podium in third place for €29,800. He three-bet jammed with ace-ten and didn't get there against Toome's queens.
The heads-up battle didn't last long. Toome entered the action with a 2:1 chip advantage against Witte before he extended it to a 3:1 chip advantage. The final hand in the tournament began innocently enough with Toome limping from the button with king-jack. Witte jammed with ace-nine. A jack hit the turn and instead of doubling up, Witte was eliminated in second place for a very respectable €46,400.
Our coverage of the Coolbet Main Event is officially a wrap. Keep following along with PokerNews live reporting for coverage of big events from all around the world.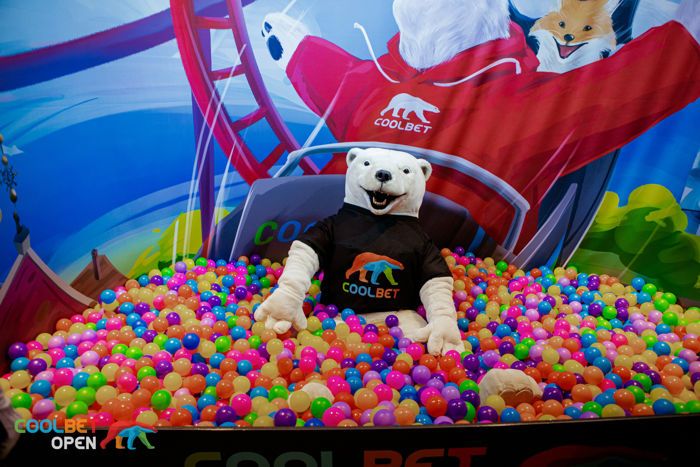 *Photos courtesy of Natalie Black/Coolbet Open.