Former Poker Pro Joe Stiers Settles With Caesars, Ready to Move On
Table Of Contents
The saga of Joe Stiers versus the World Series of Poker appears to have come to a conclusion, albeit one that may not leave any party entirely satisfied.
More than two years after security kicked Stiers out of the WSOP while he held a sizable chip stack in the Main Event, Stiers and the WSOP have reached a settlement. Stiers, who was subject to a ban from company property, was removed from the tournament after being discovered playing under a pseudonym.
The news was first reported by USBets.com. The terms of the settlement remain under lock and key due to the confidential nature of such things, but USBets did report that a Caesars official confirmed Stiers remains banned.
The Case
Stiers, who made his living as an advantage gambler both playing poker and blackjack, got hit with a ban from Caesars properties when he was caught counting cards at blackjack at Horseshoe Baltimore.
Instead of abiding by the ban, Stiers skirted it by acquiring a new player's card, mashing together his middle and last names to play under the name "Joseph Conorstiers."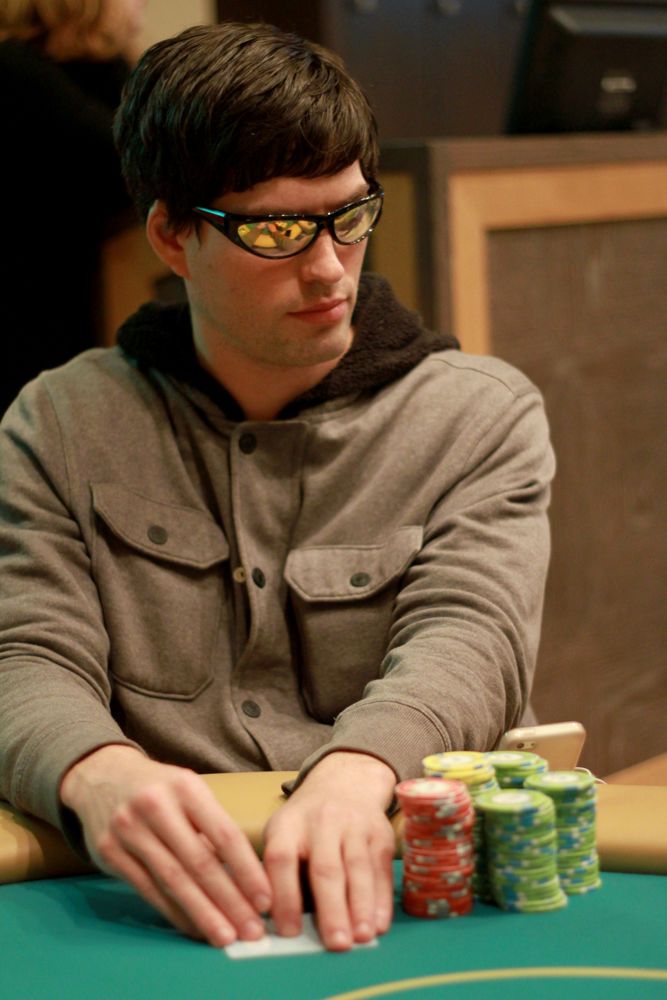 While continuing his poker career under his new alias, Stiers built up a large chip stack on Day 3 of the 2017 WSOP Main Event. In the PokerNews live updates, Stiers was last noted with 565,000, worth well over 200 big blinds at that time on the day that would ultimately see the money bubble burst.
According to Stiers, he surpassed even that number and had around 650,000 when WSOP security forced him from the premises, making him abandon a chip stack that he'd allege in court to be worth $150,000.
Stiers brought suit against Caesars in response, seeking the $150,000 in damages after "sacrificing a lucrative and stable career" to pursue professional poker. He said after he'd been barred from Caesars properties he returned to school with "very little money."
According to USBets, Caesars responded that "damages, if any, are speculative, hypothetical, unsupported by any reasonable methodology, and are not cognizable as a matter of law" and sought to dismiss the case with prejudice.
Case Settled, Stiers Moving On
The lawsuit and playing under the pseudonym was a last resort, Stiers said, after he tried other means to reason with Caesars brass. He told PokerNews he spent the years leading to the 2017 ejection writing letters to Caesars. He offered to bar himself from games other than poker so he could continue to play for a living but was shot down.
In the 18 months or so since security removed him from the WSOP, Stiers returned to his normal day-to-day life and juggled law school with his continued efforts to fight the corporate giant.
"Honestly, it still hurts a little because I didn't get closure"
However, with law school building to its finish and a bar exam scheduled for July, the burden of time and effort required by the case began to wear on Stiers. He wanted to continue to fight for what he saw as justice, but he decided to take what he termed "an OK deal" so he could focus his efforts on school. He was worried he'd have travel and court minutiae taking up his attention at a time when he needed to be completely all in on getting his law degree.
His poker career ended with a stack left for dead in the biggest event in the game, the pinnacle of Stiers' old profession. That understandably leaves a sour taste in his mouth.
"Honestly, it still hurts a little because I didn't get closure," he said.
He knows he could have just adjusted his grind, played cash games and tournaments outside of Caesars properties, and likely still made a living. However, it's just not something that interests him at this point as he said he's unsure if he'll ever again play poker seriously despite a pedigree of over $600,000 in live cashes.
"For me, WSOP was what I was in it for, more about bracelets than cash," he said. "Poker is mostly boring because you aren't playing anyone good most of the time. So, just hustling fish isn't a very fulfilling life.
"Poker is mostly boring because you aren't playing anyone good most of the time. So, just hustling fish isn't a very fulfilling life.
"I just don't have a lot of good things to say about the experience. I guess I miss my friends from online and Montreal and a few close friends from live circuit, but when I think about poker too much it's depressing because I like to have some closure. I miss the competition when I can't play but don't miss most of the people."
Stiers acted as his own lawyer in his case, and he hopes to use that experience and his education one day to help someone else who ends up in a spot like the one in which he found himself.
"Hopefully, I'll punish these casinos on the blackjack bans in a lawsuit for someone else down the line," he said.