West Virginia Legalizes Online Poker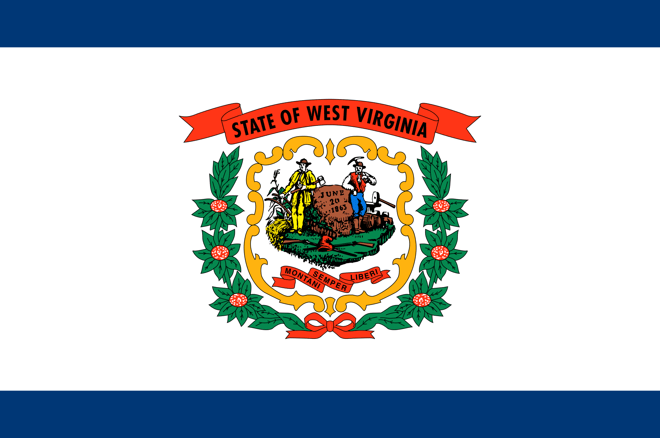 Table Of Contents
Five down, 45 to go.
The battle for online poker to be legalized in the United States took a positive turn on Wednesday when West Virginia became the fifth state to pass legislation regulating the activity.
As for when online poker players in the state can expect to be dealt hands, local outlets put forth an estimate of some time next year.
"Even in an aggressive timeline, it would seem like 2020 would be the earliest a launch would take place," wrote Grant Lucas.
Specifics of the Bill
Both West Virginia's House and Senate passed online gambling legislation by wide margins, the latter vote coming on March 8. That sent the prospective law to Gov. Jim Justice's desk with the opportunity for it to become law with his signature.
While that step in the legislative process has been a sweat recently — see what happened in Michigan — what actually wound up happening was absolutely nothing. Justice took no action on the bill, and after 15 days, per West Virginia law, that meant his opportunity to veto had passed and the bill automatically became law.
Gov. Justice allowed sports betting to pass in a similar manner last year after the U.S. Supreme Court struck down the long-standing laws preventing its spread outside of Nevada.
Under the new law, five licenses will be set aside, one for each of West Virginia's five casinos: Hollywood Casino Charles Town, Casino Club at The Greenbrier, Mardi Gras Casino & Resort, Wheeling Island, and the Mountaineer Casino.
Each venue can pay $250,000 for a five-year license, with $100,000 renewals good for another five years. Online gaming will be taxed at 15 percent.
Online slots, table games and poker are all covered under the bill.
Online Poker in West Virginia
While another state taking the leap and legalizing online poker is nothing but good news for U.S. online poker players, the questions of what sort of impact West Virginia will have, and what sort of market it can even support, remains open.
West Virginia is one of the smallest states in the country, ranking 38th with a population under 2 million, and it ranks as one of the 10 poorest as well. It is estimated the entire online gambling market would be worth around $40 million, with poker representing only a fraction of that.
Given that, it's not certain that West Virginia can support much of an online poker market on its own.
Instead, it would likely rely heavily on inclusion into the multi-state online player pool, which currently encompasses Delaware, New Jersey and Nevada. Pennsylvania is the other state with online poker legislation, but it has yet to launch.
Unfortunately for West Virginians, there's currently a massive cloud over all such player pool sharing between states due to the lingering uncertainty over what's going to happen with the Justice Department's re-interpretation of the Wire Act. If no gambling is allowed over state lines, as the Department's new opinion appears to proclaim, it's possible West Virginia online poker never gets off the ground.