Inside Gaming: FOX Sports and The Stars Group Form Sports Betting Partnership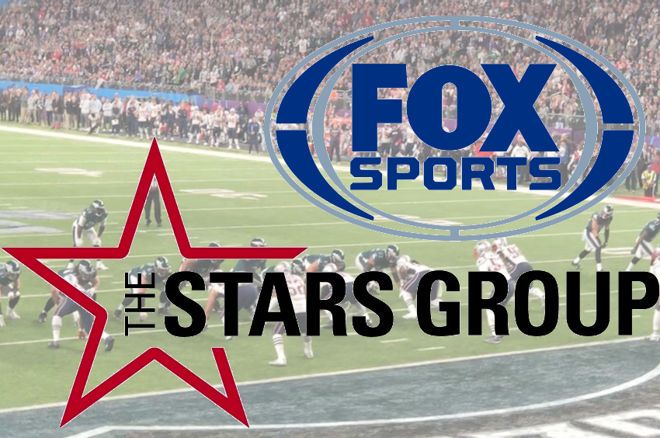 FOX Sports and The Stars Group Join Forces to Offer "FOX Bet" in U.S.
On Wednesday came big news of a partnership formed between FOX Sports and The Stars Group, Inc. to launch a new joint venture called FOX Bet, "the first-of-its kind national media and sports wagering partnership in the United States" as described in the announcement.
While the "long-term commercial agreement" provides The Stars Group "with an exclusive license to use certain FOX Sports trademarks," more notable are two sports betting products the entities plan to launch this fall in time for the NFL season "under the FOX Bet umbrella."
One of those products will be available to everyone, a "nationwide free-to-play game" in which users who correctly predict the results of sporting events can win cash prizes.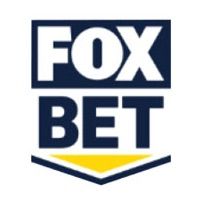 The other — "FOX Bet" — will allow those in states where sports betting has been legalized "to place real money wagers on the outcome of a wide range of sporting events in accordance with the applicable laws and regulations."
The partnership further involves the Fox Corporation (of which FOX Sports is a unit) acquiring 4.99 percent of the The Stars Group's issued and outstanding common shares for a price tag of approximately $236 million.
The commercial agreement is for "up to 25 years" and covers "associated product launches." It also "will grant to The Stars Group an exclusive license for the use of certain FOX Sports trademarks for a range of immersive games and online sports wagering, and certain exclusive advertising and editorial integration rights on certain FOX Sports broadcast media and digital assets."
Meanwhile, "FOX Sports will receive certain brand license, integration and affiliate fees," with The Stars Group also agreeing to a "minimum advertising commitment on certain FOX media assets."
Also, before the 10-year mark of the agreement is reached, "FOX Sports has the right to acquire up to a 50% equity stake in The Stars Group's U.S. business." Currently The Stars Group is licensed in both New Jersey (through the Resorts Casino Hotel) and Pennsylvania (through the Mount Airy Casino Resort), plus has another deal with Eldorado Resorts involving 11 additional states.
"We believe this strategic partnership uniquely positions us to build a leading betting business in the U.S., which represents one of the most exciting long-term growth opportunities for our company," said Rafi Ashkenazi, CEO of The Stars Group.
"Leveraging our proven media partnership strategy with Sky Sports in the UK, we are excited to partner with FOX Sports to integrate wagering into sports media and drive customer acquisition and retention in the U.S."
Eric Shanks, CEO and Executive Producer of FOX Sports, was similarly enthusiastic in his comments regarding the deal.
"FOX Sports is already synonymous with the best live sports events in the country and now we are expanding the way we immerse fans in the sports culture they love," said Shanks. "Digital sports wagering represents a growing market opportunity that allows us to diversify our revenue streams, connect directly with consumers and expand the reach of the FOX Sports brand."
"This will transform the way sports fans consume sports in America," Shanks further commented, as reported by the Press of Atlantic City.
Indeed, it will be quite interesting to see what kind of impact FOX Bet has on sports betting going forward as it becomes increasingly mainstream.
Number of States Legalizing Sports Betting Continues to Grow
Speaking of U.S. states that currently offer legalized sports betting or will be doing so in the near future, that number continues to grow at a rapid pace.
It was almost exactly one year ago that a U.S. Supreme Court ruling lifted the federal prohibition against sports betting, and by last summer several states jumped in to join Nevada and begin offering licensed and regulated sports wagering.
Two weeks ago we shared in this space how more states' lawmakers had passed sports betting bills, all of which had been sent to their respective governors to sign into law and enable them to join the eight other states — Delaware, Mississippi, New Jersey, Nevada, New Mexico, Pennsylvania, Rhode Island, and West Virginia — already offering sports wagering.
So far two of those states' governors have signed the bills. Last Friday Montana's Governor Steve Bullock signed a bill allowing the state's lottery to oversee sports betting through kiosks in restaurants and bars and via a mobile app. Then yesterday Indiana Governor Eric Holcomb signed that state's bill, meaning the Hoosier state could also begin offering sports betting as early as September.
Iowa Governor Kim Reynolds still has their bill on her desk, and has until the end of May to decide whether to sign or veto it. Reynolds has stated before her support of sports betting legislation.
Then last week Tennessee passed a bill as well, and while Governor Bill Lee is no fan of sports betting, a spokesperson has confirmed Lee "plans to let this become law without his signature" by letting the period expire during which he could veto it, reports The Tennessean.
All of which means a total of 12 states will likely have legalized sports betting just over a year after the federal prohibition was lifted.
NYT Report on Trump Taxes Revisits Earlier Casino History
Finally, you might have heard about The New York Times publishing a report on Wednesday sharing previously-hidden tax information from 1985 to 1994 for U.S. President Donald Trump. The title of the article summarizes its findings: "Decade in the Red: Trump Tax Figures Show Over $1 Billion in Business Losses."
Those who know the history of the casino industry are well aware of how Trump was a significant figure during the years covered in the article, especially in Atlantic City.
The Trump Plaza Hotel and Casino operated from 1984 to 2014 before closing. In 1985 another casino opened, Trump's Castle, renamed Trump Marina in 1997 and ultimately sold in 2001. Trump also assumed ownership of the Resorts Casino Hotel in 1987, which was subsequently taken over by lenders in 2010. Later came the Trump Taj Mahal that opened in 1990 and after several bankruptcies and ownership changes closed in 2016.
The 4,000-plus word article describes in detail how Trump's casinos endured significant deficits, contributing significantly to what totaled $1.17 billion in losses for Trump during the decade from which the reports were obtained.
For those who are curious, Forbes responded to the NYT report by republishing a 1990 article delving into Trump's complex business machinations during that period. The article describes in detail Trump's then-involvement in the casino industry, as well as how at the time the Trump Taj Mahal represented a significant gamble upon which Trump pinned hopes of turning around the slide.
The Forbes article can be read here: "Why We Took Trump Off The Forbes 400 During His Decade Of Tax Losses."
The Stars Group owns a majority shareholding in iBus Media.
Images: FOX Sports, The Stars Group; photo (background image): "Sports," IIP Photo Archive, CC BY 2.0.