The Other Side of the Rail: Original WSOP Photographer Ulvis Alberts Reflects on Poker Legacy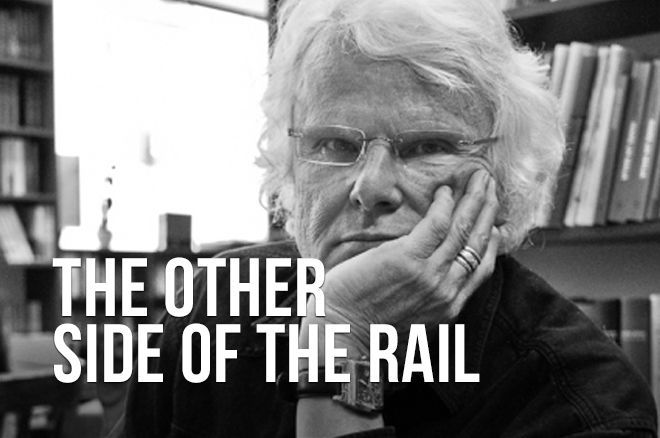 You might not know it, but the poker world owes a huge debt of gratitude to a man from Riga, Latvia.
If you've ever seen photos of the World Series of Poker from the late 1970s and early 1980s — including those that hang on the walls inside the Rio All-Suite Hotel and Casino — then you've experienced his work. At the time, he was the only one taking snapshots of that bygone era, capturing the poker faces of poker's legendary players.
His name is Ulvis Alberts, and four decades ago he was the first photographer granted unlimited access to a previously roped-off world shrouded by cigar smoke. Far removed from the glitz and glamor of Las Vegas, and out of the poker spotlight, Alberts recently spoke to PokerNews to mark this summer's 50th running of the WSOP.
An Invitation to Binion's
Born in Latvia, one of three Baltic republics, Alberts immigrated to the United States in 1949. He attended the University of Washington in Seattle and graduated with a Bachelor of Arts in radio and television. In the late 1960s he snapped photos of luminaries such as Bob Dylan, Jerry Garcia, and Jimi Hendrix, just to name a few.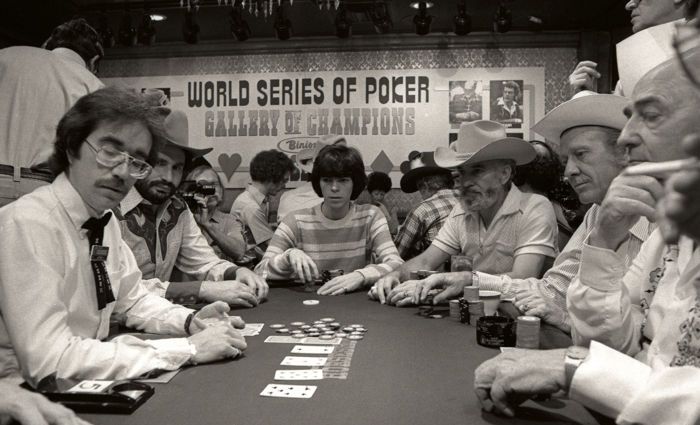 In the early 1970s, he relocated to Los Angeles after accepting an invitation to audit the filmmaker's program at the American Film Institute. During his time there he took iconic photos of celebrities such as Groucho Marx, John Wayne, Christopher Reeve, Peter Sellers, and many others. Those photos and more have been memorialized in his book Camera as Passport: 1966-2008.
It was an adventurous and stellar career, and all before he ever stepped foot inside a casino. Then came an invitation from Jack Binion to photograph the World Series of Poker for the first time.
"I got a lot of good photography just by the fact people were smoking cigars and cigarettes."
"I got invited primarily by Jack Binion in 1977," recalls Alberts, now in his late 70s. "I was living in L.A. so I could drive my car to Las Vegas."
"It didn't seem like a big deal. It sort of allowed me on the other side of the tape. It gave me a chance to enter a world I wasn't familiar with. I'm not a poker player, by the way. It was a chance to see these people, these characters and cowboys, and in those days, I got a lot of good photography just by the fact people were smoking cigars and cigarettes. The smoke enhanced some of the situations at Binion's. It was a new world."
It might have been a new world to Alberts, but the photographer found it one in which he fit in comfortably.
"They put me up, fed me, and did all the right things," he quips. "I didn't mind hanging out for a month at Binion's."
"The Other Side of the Rail"
Aside from the occasional winner photo or tourist pic, poker photography wasn't a thing at the time. Today, photographers such as Joe Giron, Drew Amato, Eric Harkins, Neil Stoddart, Danny Maxwell, Hayley Hochstetler, and others have made respected careers out shooting poker tournaments, but back then Alberts had to learn on the fly long before the advent of digital cameras.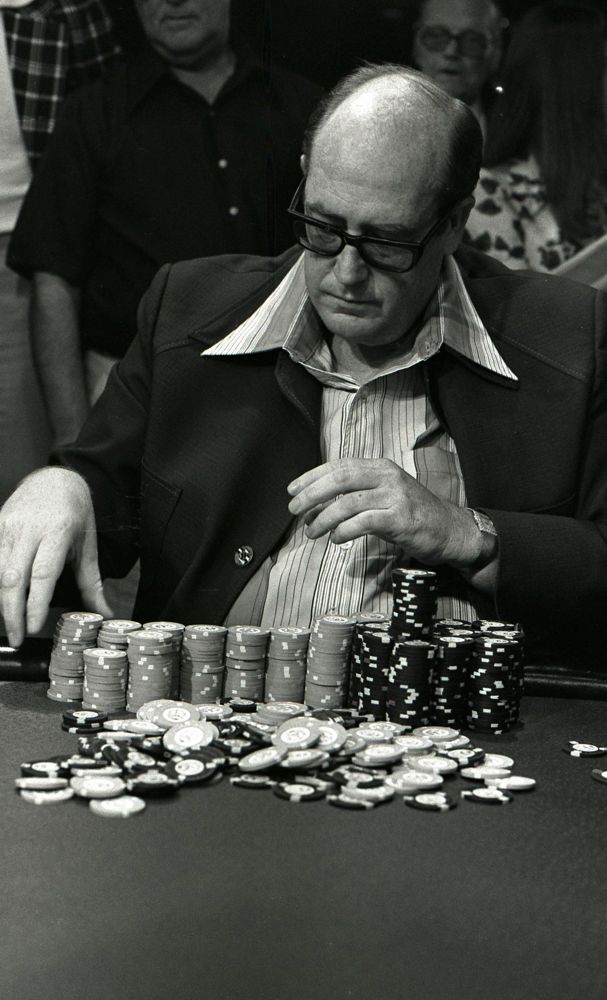 "The difficulty with me was I was working with a very noisy Nikon camera," he says. "I'm surprised they didn't throw me out. When you're going all in or there's a lot of money being pushed around, I was there making a noise under somebody's armpit. I couldn't help it. I had access so I was able to get close.
From the start, Alberts knew there was a lot more to show from poker tournaments than what had been done before.
"I thought what the local news photographers had done was just show the winning hole cards with the winner next to the cash," he says. "It was boring stuff. I was trying to get a little more intimate, a little more character oriented and so on."
"I don't know many people who did what I did. I hung in there on my knees by a chair. I'm sure I was disturbing somebody being there, but it allowed me to get photographs that nobody else got. A lot of my photos ended up in other people's books — certainly the magazines of the time — and I just did it because it was something I hadn't done before. I hadn't been around that kind of crowd."
Alberts's photos certainly captured special moments in poker history, ones filled with fabled characters like Stu Unger, Puggy Pearson, and Amarillo Slim.
"What attracted me initially to Binion's were the people playing. It was a large amount of money even back then before it opened up for television."
"What attracted me initially to Binion's were the people playing. It was a large amount of money even back then before it opened up for television," Alberts reflects. "If I go through a box of prints, a lot of which I have here, it stirs the memory. I always liked Amarillo Slim. I remember Chip Reese very well, I knew the story of him. He was just passing through Vegas when he decided to stay."
"I was up close and personal because I wanted to get shots I thought nobody else cared about," Alberts continues. "I don't remember anybody complaining. I don't know if they talked to Jack Binion about it, but I just kept on going. Looking back at it I was thinking to myself, 'My god, I'm that close to somebody putting in that much money. I'd be troubled by that if I was a player.' But nobody bitched about it."
Alberts well understood how such access allowed him to capture and share a side of the game that couldn't be experienced from afar.
"I felt welcomed there. I felt I was doing something worthwhile, and I knew the photography would be better than just anybody dropping in on the game," he says.
"I was on the other side of the rail, which kept the crowds out. I had it to myself, that was the important thing, and they let me keep doing it."
The Art of the Poker Face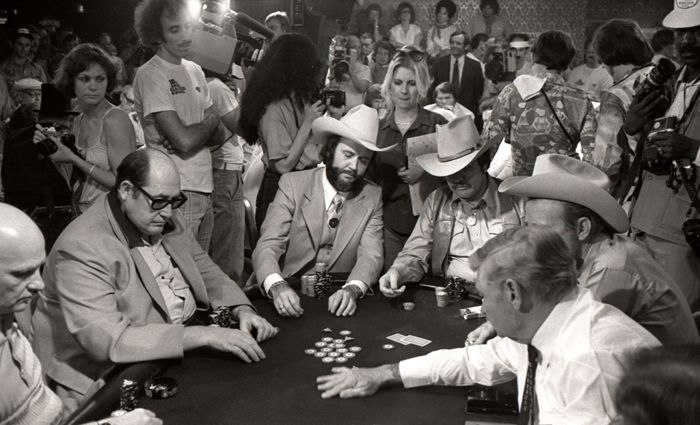 In 1981, Alberts collected many of his photos into his first fine art photography book, Poker Face. Today, the book sells for as much as $2,500 on the aftermarket. After that, he pivoted away from poker to pursue other passions. However, like it does to so many, the game eventually called him back.
A year before Tennessee accountant Chris Moneymaker would change the course of poker history forever, Alberts returned to Binion's in 2002. Unfortunately, he discovered that things were not the same as they had been before. Most of the characters he'd met more than two decades earlier had passed away, with Doyle Brunson being an exception. Instead, bracelets were being won by players like Layne Flack, Jen Harman, and Robert Varkonyi.
Still, Alberts set about doing what he does best — taking photos — and in 2006 he followed up his original collection with Poker Face 2, limited to 2,000 copies. He even made his way to the Rio himself for several years during the "poker boom" to sell the binded book at a booth.
His return once before begs the question. Would Alberts bring his camera to the WSOP one last time?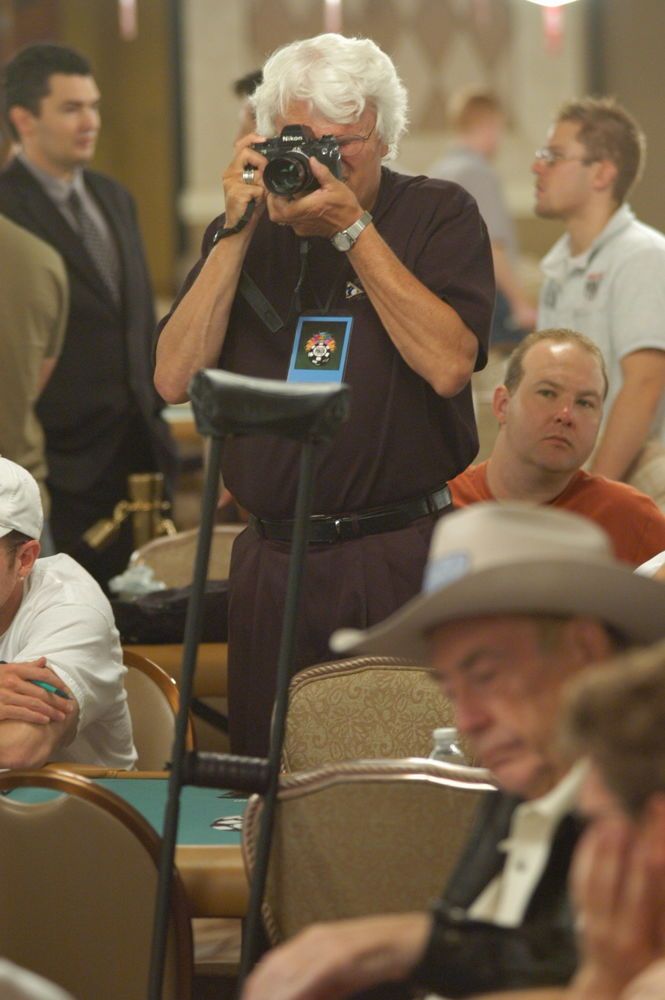 "I went to the Rio, but it became too large for me," he says. "It was too much of an event. What do I do here? There are so many people. I didn't see the characters I enjoyed at Binion's in a smaller room."
For Alberts, poker is long in his past, but the milestone of the 50th WSOP has provided him ample opportunity to reflect.
"It's just different now. I just felt I had done what I could do with photography. There are a lot of pictures," he says. "I'm definitely not involved in the poker world other than having copies of the book here. My friend Toms runs a gallery here. We have a lot of poker photographs. One room here is just portfolios of 45 years' worth of photography."
Besides the multitude of great photos chronicling important moments in the game's history, poker has provided Alberts a wealth of fond memories. But he's content with poker remaining part of his past.
"Over the years I got to know some of the people that were playing," he adds. "What can I say? I think I did it. Two books was great. A lot of the photographers have ended up elsewhere. I've been away from it for a long time and don't plan any return. I liked Binion's because of the intimacy and they took good care of me while I was there. I'm sort of out of the slipstream."
Life After Poker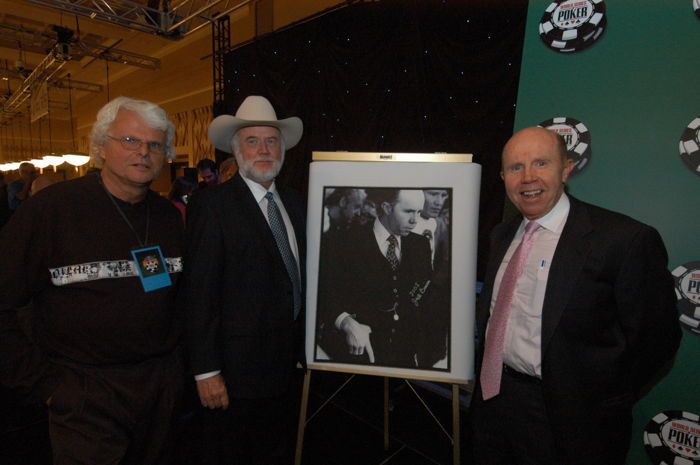 You might be surprised to learn that in all his years at the WSOP, Alberts never tried his hand at the game.
"I've played in press games at the Rio and with friends, but nothing serious," he says. "I don't have the money — I'm a photographer. You're waiting to sell a photograph. Photographers aren't rich people. They get along with sales of their work. I never had that kind of cash that was happening even at Binion's in the early days."
"I never had that kind of cash that was happening even at Binion's in the early days."
Nowadays, Alberts has relocated from Seattle back home to Latvia where a friend helped him establish a gallery. Together they have set upon the massive task of digitizing decades worth of prints. He's also working on a new volume commemorating the 100-year anniversary of the birth of poet and novelist Charles Bukowski.
"I have a few poker photos in the workroom," Alberts concludes. "Most of the photos I took at that time were film, which I had to have processed somewhere. It was just a different approach to photography. I haven't really caught up with what people are doing with digital cameras. It's a different world out there now. It's not what I did."
If you're interested in obtaining a copy of Poker Face 2, or interested in other photographs from Ulvis Alberts, visit his website at ulvisalberts.com.
Special thanks to Toms Zvirbulis of Galerija Birkenfelds and Eric Harkins of Image Masters for their help and photo permission in this article. Lead image courtesy of (c) Imants Gross.
Executive Editor US, PokerNews Podcast co-host & 2013 WSOP Bracelet Winner.