In Memoriam: 'Mad' Marty Wilson Passes Away After Brave Battle with Cancer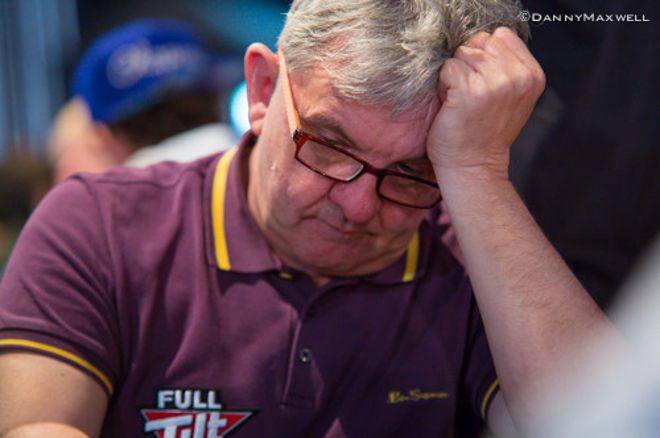 Table Of Contents
Legendary British poker player, raconteur and entertainer 'Mad' Marty Wilson passed away on Friday night after a six-month battle with cancer.
A huge part of the British poker scene for over 20 years, 'Mad Marty' was known to many as a player but perhaps even more as a roving reporter, commentator and storyteller in poker rooms around the world. A lover of Las Vegas, Mad Marty visited the World Series of Poker as early as 1985, hailing from the Black Country area of The Midlands in England, where he was based for most of his life.
Late Night Poker Fame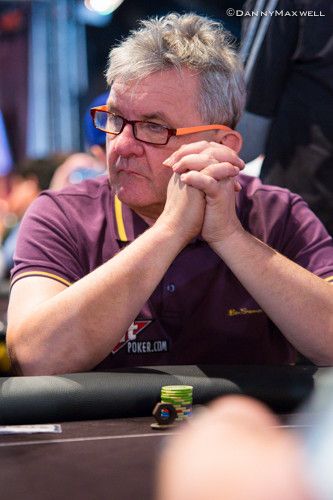 'Mad Marty' shot to fame as a regular on the Channel 4 television series Late Night Poker, winning a heat during Season 3 before losing in the final to the eventual winner, Phil Hellmuth. Though he wouldn't win Late Night Poker in any year it was broadcast, he was one of the program's regulars. As a character who transcended the game, producers simply could not afford to leave him out of the line-up.
Mad Marty's ebullient, engaging style was the same at the table as it was away from it. Famed for his anecdotes and his natural flair for storytelling, he would often be found at the bar, regaling dozens of poker players of all levels with tales of his - and the poker industry's - past, delving into his seemingly endless supply of hilarious stories.
Teaching Celebrities the Ropes
Mad Marty Wilson didn't just play poker; he also taught several big names how to play including Hollywood legend Tom Cruise, fellow Midlands icon and darts champion Phil 'The Power' Taylor, former Eastenders actor Michael Greco and former Soccer AM presenter Helen Chamberlain, who went on to finish second for $400,000 in the 2005 Poker Million tournament following her lesson with Wilson.
Diagnosis and a Brave Battle
The coin flips on. After long delay due to infection,chemo started today. I'm gonna smash this. @padraigpoker https://t.co/OYXXhKOgkR

— Martyn Wilson (@madmartywilson)
Once diagnosed with cancer, Mad Marty fought bravely, undergoing chemotherapy while maintaining his jovial sense of humor, with support from the poker industry on his side all the way. In an initial Facebook fundraiser for Wilson, the financial target had to be raised on multiple occasions, such was the volume of donations sent to aid the ailing friend by so many. Among the donators were stars in the game such as Mad Marty's former Late Night Poker conqueror, Phil Hellmuth.
Jesse May, a well-known voice of televised poker especially during Wilson's era, told fans at the time, "For as long as I've known Mad Marty Wilson, he's been devoted to helping those who need it. If you are playing the Irish Poker Open this year, save a thought for Mad Marty because hope's a good thing."
Hope sprung back in early June for many supporters and fans in the form of yet another humorous tweet from Mad Marty after his initial bout of treatment.
Having my first beer since feb 17th at the railway club. Think they fetched it out the Birmingham ship canal https://t.co/8WG4rLpVf6

— Martyn Wilson (@madmartywilson)
Sadly, Marty Wilson lost his fight on the evening of Friday, July 26, 2019 with his wife Katherine by his side, having battled the disease with great dignity and humor.
Bringing the Party
Mad Marty may have been a recognizable face at the poker table, but he was equally well-known away from it. Hosting poker parties was akin to simply asking him to arrive; with Mad Marty at the venue, there was always a party in attendance. As he said himself in an interview with the Sunday Mercury: "I don't play so much anymore. I get paid to stand there and talk, which is much easier."
Mad Marty worked closely with Matchroom, a sporting events promotion company, prompting a touching tribute from Eddie Hearn upon news of Marty's passing.
Rest in peace 'Mad' Marty Wilson. Responsible for a lot of our success in poker. Funny, loyal, crazy he would alway… https://t.co/vfRx1mIfoW

— Eddie Hearn (@EddieHearn)
In addition to his work with Matchroom, Mad Marty worked as the host of the partypoker 'Player Lounge' for years, bringing players of all levels together with his unique brand of infectious enthusiasm and verve. He had a story not just for every occasion, but for every person, and poker players loved him without exception.
Tributes Flood In
Tributes to Mad Marty Wilson have flooded in from across the poker world, including his long-time friend, Irish poker legend Padraig Parkinson, who broke the news to many others in the game.
Several other big names added their own tributes to the much-loved man, including two Hendon Mobsters who commented on the passing of their friend with fondness.
@padraigpoker @Mike_partypoker @ScurrilousMay @LittleDog78 @tom_waters Very very sad. I miss the 1990s when he woul… https://t.co/tpxmbGgcve

— Joe Beevers (@joebeevers)
Marty Wilson was unquestionably the most beloved character in UK poker. Quick witted, kind hearted, hilarious, exub… https://t.co/PIzHpxf14t

— Barny Boatman (@barnyboatman)
Fellow poker commentator and broadcaster Matt Broughton posted a couple of Mad Marty's classic stories for all to relive.
@padraigpoker @Mike_partypoker @ScurrilousMay @LittleDog78 @tom_waters Two of the best from Marty:… https://t.co/O0lqjC9bxy

— Matt Broughton (@TheWaster)
Double EPT Champion and British poker luminary Victoria Coren Mitchell paid tribute to Mad Marty's infectious personality.
That sparkling firework of the British poker scene Mad Marty Wilson passed away last night. He was one of the most… https://t.co/3zKLpjqjpB

— Victoria Coren Mitchell (@VictoriaCoren)
While many players commented on Mad Marty Wilson resting in peace, perhaps the last word should go to his dear friend Parkinson, who clearly knew the man well.
To all those who are saying RIP Mad Marty its a nice thought but theres no fucking chance thats going to happen# My… https://t.co/sYWG2ov5Of

— Padraig Parkinson (@padraigpoker)
'Mad' Marty Wilson would have laughed hard at his friend's comment, before continuing the jokes and stories all night long. The pride of Wolverhampton was a big part of poker's colorful global history and will be fondly remembered by all those who befriended him in a poker room or were corralled in a casino by one of his many stories.
Just like spending a night in the company of Marty Wilson, no one wanted his story to come to an end.