Southern Players and Industry Professionals Nominated for Inaugural Gulf Coast Poker Awards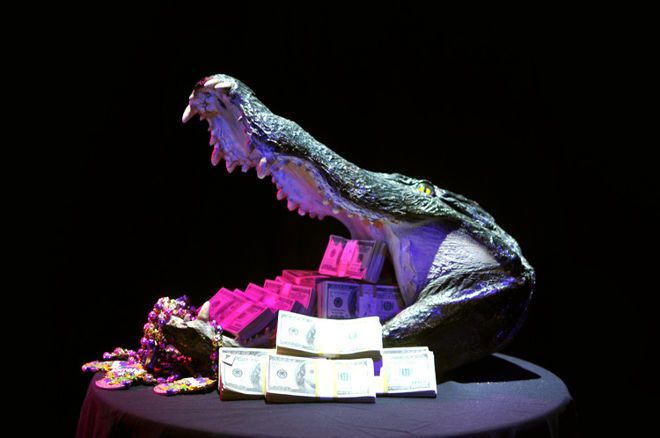 Table Of Contents
While the Global Poker Awards are the gold standard of convocations in the poker world, several other outlets offer regional recognition such as the newly-formed Gulf Coast Poker Awards, which seeks to honor players and industry professionals from the south who have distinguished themselves over the last 12 months.
From November 7-17 at the Poker Gras tournament at Harrah's New Orleans, GulfCoastPoker.net will recognize winners in eight categories from a pool of nominations submitted by tournament directors, staff, poker media, and players spanning the region. Awards will be given out during Flight B (Friday, November 11th) of the Poker Gras Main Event.
To be eligible nominees must have a connection to the extended Gulf Coast Poker region, which includes the southeastern United States from eastern Texas, up to Arkansas, along Tennessee to North Carolina and everything south of that.
First Annual Gulf Coast Poker Award Nominees
| | | | | | |
| --- | --- | --- | --- | --- | --- |
| POY | Breakout POY | Senior of the Year | Most Consistent Tournament Player | Female POY | Cash Game POY |
| Maurice Hawkins | Josh Thibodaux | Robbie Matthews | Blake Whittington | Tara Snow | Sean Winter |
| Philip Hui | Yousef Saleh | Judge Leo Boothe | Kyle Cartwright | Loni Harwood | Gui Zheng |
| Yousef Salah | David Jackson | Jerry Giroir | Loni Harwood | Irene Carey | Peter Le |
| Blake Whittington | Trace Henderson | Hamid Izadi | Dustin Stewart | Jessica Dawley | Zhen Cai |
| TK Miles | Philip Hui | Stephen Bierman | Hamid Izadi | - | Gabe Lentini |
| Michael Lech | Blake Whittington | - | Jacob Seele | - | - |
| Sean Winter | - | - | - | - | - |
| Hamid Izadi | - | - | - | - | - |
In addition, the awards have a category for TD/Floor/Dealer/Industry of the year which includes nominees Johnny Pham, Dennis Jones, Jesse Hollander, Tony Burns, Tana Karn and Baylie Kull.
Likewise, there is a "Content Providers" (i.e. Vloggers/Bloggers/Podcasts etc.) category. The nominees include Cory Waaland, bestbet Jacksonville, Jonathan Little, PokerNews' own Mo Nuwwarah, Will "Poker Monkey" Souther, Ante Up Pokercast, Tyler Nals, and the LFG Podcast. Gulf Coast Poker's Bill Phillips was also recognized but politely declined the nomination.
Nominations were submitted from a panel of poker media, players and industry professionals.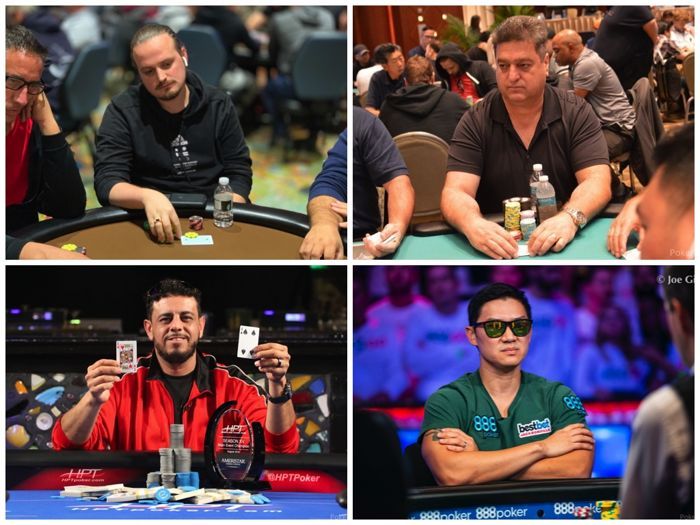 Plans for the Future
The aforementioned Bill Phillips of GulfCoastPoker.net recently spoke with PokerNews about the newly-established awards.
PokerNews: What inspired you to start these awards?
Phillips: This is something we've thought about for a while but never pulled the trigger on. Our website started out as a bit of hobby initially and that has progressed into a side business. Along the way, we've seen some people put together some pretty epic years but they usually are overshadowed by WSOP bracelet winners, WPT champs, high-roller crushers and that very top tier that demands most of the attention. Awards seemed like a natural way to give players in our region a bit of the spotlight.
"Awards seemed like a natural way to give players in our region a bit of the spotlight."
What is it about poker in the south that separates it from other regions?
New Orleans is the birthplace of poker and this region as a whole quickly adopted the game as it spread outward and up the Mississippi. There is no richer history in poker than in the states we focus on. If you are in the South, you might not know where it is but rest assured you are always close to a poker game.
New Orleans just oozes culture but if you really think about the scale of the game worldwide you could argue poker might be one of the city's most significant contributions. I know that's a grandiose statement especially considering the culture, food, history, and music we are known for and I'm sure locals here might fight me tooth and nail on that, but it's a gigantic global game now. It is everywhere. It's a shame, to put in mildly, that this contribution is forgotten and largely unknown. It certainly isn't appreciated as it should be, even locally.
Speaking of, there's something else we haven't pulled the trigger on but one day maybe we will lead the charge when the timing is right. People talk about a permeant Poker Hall of Fame. We think it should be in New Orleans, maybe in the French Quarter just around the corner from where the game was first dealt in its quasi-modern form. Getting a museum or monument to poker here seems like the perfect fit.
Executive Editor US, PokerNews Podcast co-host & 2013 WSOP Bracelet Winner.