Michael Lech's Tally Continues: 7 Rings in 5 Countries After WSOPC Mexico Win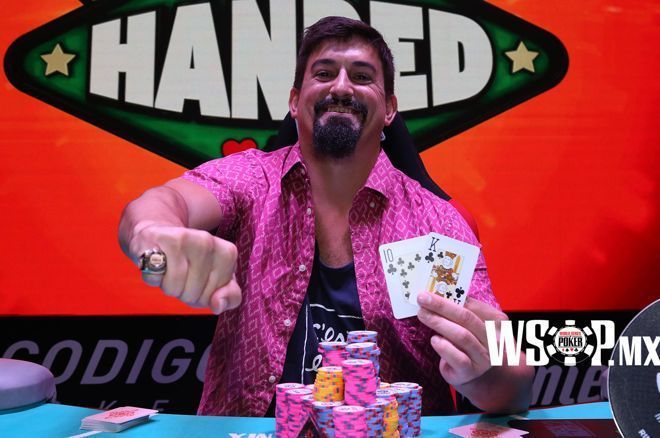 Table Of Contents
Poker's top ring-winning nomad added another piece of gold and another flag to his collection.
Michael Lech snagged a ring in his fifth different country and his seventh overall when he won Event #5: Mex$3,500 No-Limit Hold'em 6-Handed in the first WSOP International Circuit stop in Monterrey, Mexico.
WSOPC Mexico Six-Max Results
| Place | Player | Home Country | Prize | ~$US Prize |
| --- | --- | --- | --- | --- |
| 1 | Michael Lech | U.S.A. | MEX$290,367 | $15,190 |
| 2 | Juventino Cantu | Mexico | MEX$179,433 | $9,386 |
| 3 | Roberto Jimenez | Costa Rica | MEX$131,113 | $6,859 |
| 4 | Jesus Rodriguez | Mexico | MEX$97,352 | $5,093 |
| 5 | Julio Cesar Torres | Mexico | MEX$73,410 | $3,841 |
| 6 | Christian De Leon | Mexico | MEX$56,186 | $2,940 |
Lech now has more than $900,000 in cashes, with more than $140,000 coming on the International Circuit alone. He's now won rings in Mexico, the U.S., St. Maarten, France and Italy.
For Lech, who spoke to PokerNews in 2017 about his unique lifestyle blending travel and poker, the Mexico trip was just the latest stop on his continuous journey.
Many of those travels have taken him through South and Central America. As such, he has gained some decent Spanish skills. When the Mexico stop was announced, Lech immediately knew he had to attend, despite a planned trip to Europe right beforehand. True to form, he told PokerNews that the cards were far from the only draw, as he said he rented a spot in the city center and spent plenty of time enjoying the locale.
Lech's Experience in Mexico
The six-event festival offered plenty of action, though, and Lech said he believed the turnout was stronger than organizers anticipated. Official numbers haven't been released, but Lech estimated the Main Event, which had a buy-in of around $1,050, got 1,100 runners. Even the ~$3,150 High Roller drew about 90 players, he said.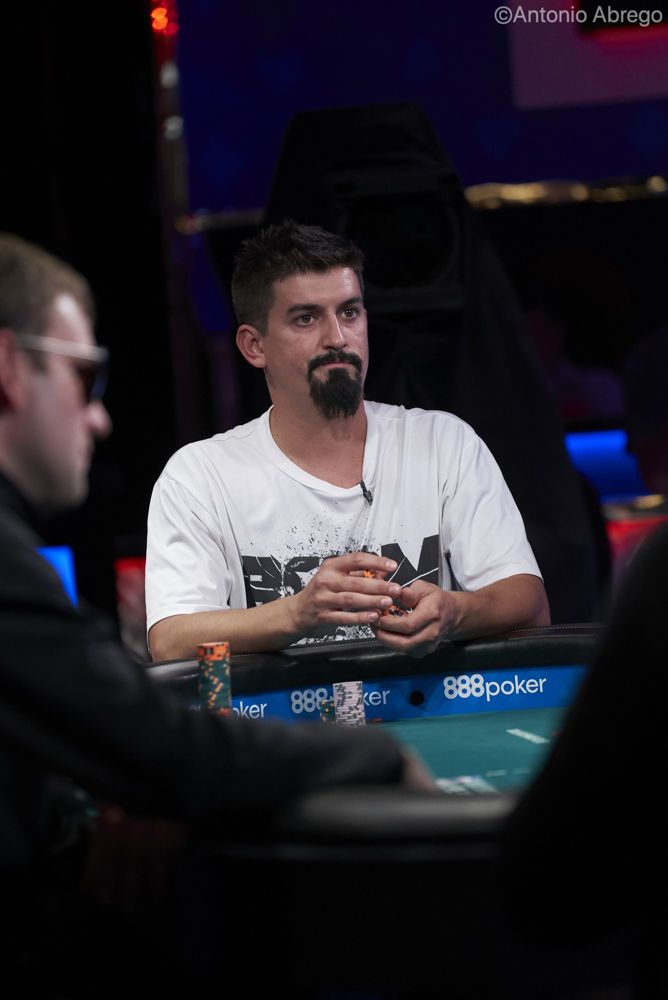 There were certainly hiccups for the first-time Circuit venue. Overlapping scheduling may have hurt numbers in some spots. Furthermore, the language barrier cropped up from time to time for what Lech estimated to be less than 10% of the fields, Americans and Europeans.
"Dealers couldn't even say numbers in English which makes bets hard when people throw in one chip and stuff," he said. "Almost nobody spoke English, especially dealers. I translated a lot of times for kind of official stuff to help rulings."
Lech rated the venue as one of the nicest in which he's played, though, "better than any Vegas convention center."
The action was also amazing, according to Lech. He characterized the field as excited and novice-heavy, with many online players clearly adjusting to things like big blind ante that are common-place in live poker.
Lech was also happy to report he received a little bonus prize for his win.
"They gave me a sick hand-made leather cowboy jacket," he said with a laugh.
'International Man of Mystery'
Leather jacket and seventh ring in tow, Lech plans to head home to Arkansas for a bit before playing the nearby Circuit stop in Choctaw in early November.
Despite all his success, Lech still sits a ways back on the all-time ring count. Seven puts him just outside the top 10, but it's barely within shouting distance of top dog Maurice Hawkins at 13, while Josh Reichard and Val Vornicu remain one back.
Lech said he hopes to continue furthering his persona as an "international man of mystery," hitting up as many International Circuit stops as he can, and he wouldn't rule out some day making a run at the top.
"Got a long way to go to have a chance at some of those guys on top but who knows," he said. "I'll try to keep winning."
He's already got his next opportunity for an International Circuit ring circled.
"I'll head down to Aruba, see if we can extend the record."
Michael Lech's Ring Wins
| Month | Festival | Event | Prize |
| --- | --- | --- | --- |
| November 2016 | WSOPC St. Maarten | $365 NLHE Six-Max | $6,400 |
| May 2017 | WSOPC Harrah's New Orleans | $2,200 NLHE High Roller | $106,377 |
| March 2018 | WSOPC Italy | €770 Main Event | €32,000 |
| March 2018 | WSOPC France | €500 Big Stack | €25,480 |
| March 2019 | WSOPC St. Maarten | $400 Bonus Stack | $10,300 |
| May 2019 | WSOPC New Orleans | $400 Six-Max | $19,156 |
| October 2019 | WSOPC Mexico | Mex$3,500 Six-Max | MEX$290,367 |
Lead photo courtesy of WSOP.