PokerStars' Nick Walsh on 'Donk3399' $2M Win: 'I Sat There in Shock'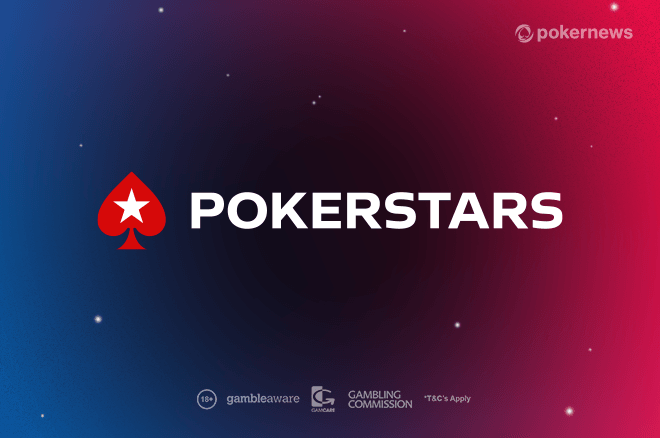 Earlier this week, German poker player "Donk3399" won the second-largest single amount by a player on PokerStars after taking down a $2 million Jackpot Spin & Go.
Member of PokerStars Team Online and OP-Poker co-founder Nick Walsh streamed the record-breaking Spin & Go on his Twitch channel and spoke to PokerNews about the experience.
Originally from the United States, Nick has lived in the United Kingdom since he was eight years old.
After discovering poker at university, he started playing professionally and subsequently set up OP-Poker.
OP-Poker's Mission: Explore Niche Formats
After being discovered by PokerStars, OP-Poker quickly rose to prominence as ambassadors for quirky "seasonal" games like Power Up and Unfold, and have since been named as members of PokerStars Team Online.
"It's been a bit of a whirlwind," Walsh confesses.
"I am not even sure what I was feeling"
"We've started branching out and now we're not known exclusively for Power Up. People now know us from the new formats of poker that PokerStars has been creating, like Fusion or Unfold."
OP-Poker has carved out a niche creating not only exciting new content for these formats, but to try and delve into some preliminary strategies on how to beat them as soon as they've been created.
Check out the ultimate guide to Spin & Go Poker at PokerStars
The $2 million Spin & Go
Walsh specializes in mid-stakes Spin & Gos, and was in the middle of playing when the Jackpot Spin & Go was hit.
"My chat were saying that I should open it up, so I fired it up and watched it go down," Walsh explains as he remembers what happened when he witnessed the massive win. "I just sat there in shock."
"I am not even sure what I was feeling. I think I was trying to put myself in their shoes."
Having hit a Jackpot Spin & Go himself, Walsh sat transfixed as the action unfolded before him.
"Putting my recreational cap on I did feel a sense of wonderment. Experienced players often talk about how they love to play, but the reason they love to play has changed. Once you become more adept at it you enjoy it for different reasons."
Biggest. Spin & Go win. Ever.
$5 ➡️ $2M in 13 minutes.
That's $2,564 per second. 🤯 pic.twitter.com/vnyH3Y8Z0l

— PokerStars (@PokerStars) November 28, 2019
PokerStars are heavily invested in the Spin & Go format, using both football superstar Neymar and Usain Bolt for limited edition Spin & Go games, as well as using it for both live and online satellites.
Walsh says that it's still an incredibly popular format.
"It's a game that I really love. It's become a mission for me to try and show people that there is a wider-reaching sort of strategy and understanding, even if it's not a format you choose to pursue for profit."
Top Three Spin & Go Strategy Tips
In the attempt to help PokerNews readers become better at playing Spin & Go games, Walsh decided to share some of his most successful strategy tips.
If you play Spin & Gos on PokerStars (or you are planning to), you better read this.
1. Bankroll management
"In any poker format, you need a bankroll that can withstand some swings. But having a deeper bankroll is also a mental game thing as well as a safety net.
"People who are used to sitting 75 buy-ins deep might freak out when they see themselves drop 50 buy-ins if they aren't used to playing high-variance games.
"We suggest 200 buy-ins per stake level, but it's rare that people have swings deep enough to go broke with 200 buy-ins."
2. Do your homework
"Just sit down and do your homework with regards to ranges. Have some guidelines on the kinds of way you should be playing.
"It's little things like adjusting your pre-flop raise sizes and ranges. Adjusting how wide you're playing from all of the positions is huge. You want to be playing loads of buttons heads-up and defending your blinds extremely wide, but in a controlled manner, obviously."
3. Poker community
"You should keep in touch with people who play this game well and who are at least trying to play the game successfully and putting a lot of time into it. That can be really beneficial.
"If you're just trapped alone on your own trying to do something that your family and friends don't understand, I think joining a community is really fantastic."
Will Shillibier is based in the United Kingdom. He started working for PokerNews as a freelance live reporter in 2015 and joined the full-time staff in 2019. He graduated from the University of Kent in 2017 with a B.A. in German. He also holds an NCTJ Diploma in Sports Journalism.