Klay Thompson: The Golden State Warriors Poker Games 'Killed Me'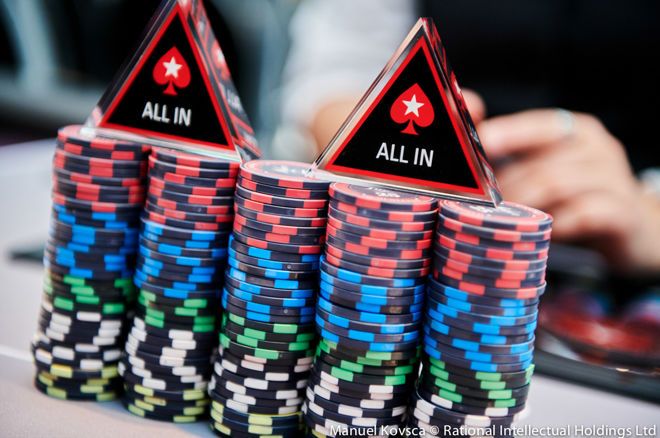 Table Of Contents
Golden State Warriors shooting guard Klay Thompson has revealed that during his rookie years, he would often run into trouble at the team poker games.
Thompson, who joined the NBA in 2011, was speaking with Maverick Carter about "financial wisdom."
During the interview, he discussed the role that money played in not only his NBA career but also that of his father Mychal.
Hoarding and Poker
When asked if he made mistakes with his money during his career, the three-time NBA champion said that he used to have problems with hoarding clothes.
"I would buy stuff, especially clothes," Thompson said. "I would just have a full closet and only wear about 5% of the closet."
He also said that he would often get involved in the camaraderie surrounding poker games during road trips.
"I mean we had some sharks on the team!"
"What [...] killed me for a while was the team poker game. I mean we had some sharks on the team! Every road trip on the plane. It's a great way to build camaraderie, but it's tough to do on your rookie deal.
"Especially when you're playing guys who've been in the league for 8-9 years. That competitive drive comes in, especially with poker, it's such an emotional game."
Thompson said that often having to rebuy in these games was a costly experience.
"If I had to buy in more than once then… and I had to tell my financial advisor what happened, then it's not good. It's like going to the principal's office.
"I got much better, but that was one of my faults. I love playing cards."
Warriors and Poker
The Golden State Warriors affinity as a team for poker is well-known.
In fact, the sixth annual Warriors Charity Poker Tournament was held back in March this year, and raised $2 million to support education and youth development for underserved Bay Area youth.
This is also not the first time that Klay Thompson's poker abilities have been called out, with Steph Curry previously stating on Twitter that he is "easy money."
Q: Do you still play poker on the plane and if so did @KlayThompson miss his flush draw....again...... #AskSteph @StephenCurry30 ???
- @andrewbogut

A: pic.twitter.com/SieZ7atsRN

— Stephen Curry (@StephenCurry30) December 12, 2018
Lastly, it's well-known that the 'Poker Brat' Phil Hellmuth is a Warriors fan and is friends with Golden State Warriors owner Joe Lacob.
Watch this video from the 2016 World Series of Poker to hear Hellmuth talk about his relationship with the team and how he's got floor seats 10-15 times a year.
Will Shillibier is based in the United Kingdom. He graduated from the University of Kent in 2017 with a B.A. in German, and then studied for a NCTJ Diploma in Sports Journalism at Sportsbeat in Manchester. He previously worked as a freelance live reporter, and video presenter for the World Poker Tour.