Industry Veteran Mike Gainey, Who Brought WPT to Reno, Passes Away at 76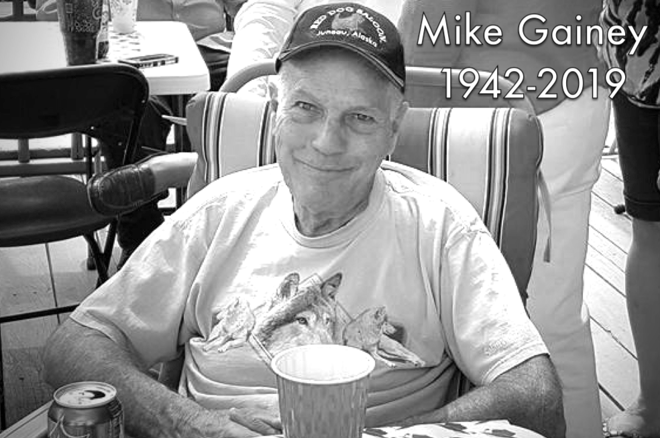 Table Of Contents
Earlier this week, the poker world received word that longtime poker industry veteran Mike Gainey, who helped elevate poker in Reno, passed away at the age of 76 after a long illness.
A Storied Poker Career
Gainey, born December 20, 1942, was well known as a manager at Atlantis Resort Spa Casino before retiring in 2014. He also spent time working for Seneca Gaming in New York, served at Reno's Peppermill Resort & Casino, and was the manager at Reno Hilton, where he is known for bringing the World Poker Tour to Reno for the first time in 2001.
"I had virtually every known poker celebrity in attendance. It was the largest event ever in northern Nevada."
"I had virtually every known poker celebrity in attendance. It was the largest event ever in northern Nevada," he previously told ABC KOLO8. "Sportsbooks increased 70%, table games had increased about 50%. So, they had seen the value of poker players."
Gainey actually got his start in 1976 as a dealer at King's Castle and did such a good job that two months later he was promoted to lead supervisor. In 1978, he served as shift supervisor at the Hyatt Regency Lake Tahoe Casino and in 1988 accepted a position at shift manager at the Peppermill. He proceeded to build a career that spanned four decades.
Poker World Reacts
Given his time in poker, it was no surprise to see news of his passing reach all corners of the poker community.
"I just got the news that Mike Gainey passed away a few hours ago," said Poker Hall of Famer Linda Johnson. "He was a great man and did a lot for the poker industry. Condolences to his family. RIP Mike!"
Jan Fisher echoed those sentiments: "I knew he'd been ill for so long.... Such a great guy and a friendship of so long, 30 years? RIP Mike Gainey.you are so loved and are already missed."
Poker pro Vince Burgio: "Very saddened to hear Mike passed away. I loved the man. Mike was the greatest. No platitudes are enough to describe him."
Kristopher Franklin had the following to say: "He's one of the nicest people I've ever had the pleasure of knowing and working for. He'll certainly be missed."
Patricia Pfeil remembered: "He truly was a great guy and not afraid to butt heads with upper management to ensure that poker was important in the casinos. He was innovative when it came to tournaments. And was one of the original card rooms to host the fledgling WPT fighting for the right to do so with upper management. It was a pleasure to call him a friend."
PokerNews offers condolences to Gainey's family and joins the masses in expressing gratitude for all that he did for the game.
Executive Editor US, PokerNews Podcast co-host & 2013 WSOP Bracelet Winner.