888poker Ambassador Kara Scott Launches 'Heart of Poker' Podcast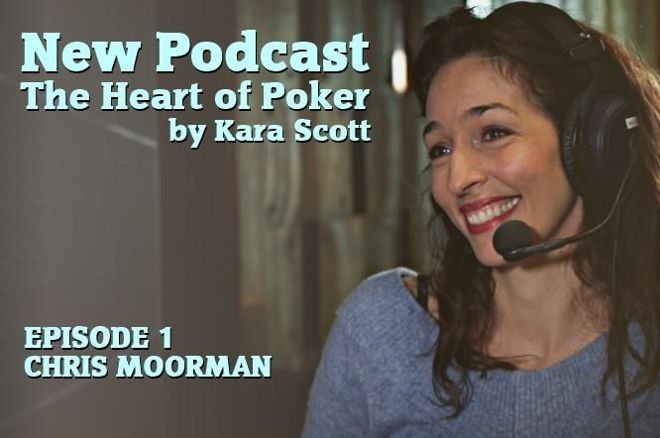 Poker fans have a new show to follow this month, as 888poker Ambassador Kara Scott joins the podcast scene with the launch of 'The Heart of Poker.'
With her new podcast, Scott plans to use her professional skills to dig into the lives of some of the most popular poker personalities and bring you the until side of the game.
World-class poker presenter, interviewer, and occasional poker player, Scott has been an important part of the industry for the past 15 years.
The Heart of Poker is an operation launched in cooperation with with 888poker, the operator the Slovenia-based the Canadian-British poker celebrity joined back in February 2016.
Don't Miss the First Episode
Check out the official page of The Heart of Poker and listen to the full interview with poker pro Chris Moorman!
36 Questions to Know What Makes Them Tick
Scott's plan is to get intimate with her interviewees and show a side they don't often reveal when they are at the poker table.
To do so, Scott modified a series of questions developed by psychologist Arthur Aron of Stony Brook University.
While Aron designed the questions to see if he could make two people fall in love, Scott's goal is to get her interviewees to open their hearts and be willing to share what makes them tick in an authentic way.
Each podcast episode will see Scott's guest answer to 36 personal questions about life both on and away from the felt.
Each question gets more intimate in hopes of learning more about the poker player's life and inner thoughts.
Chris Moorman Featured on First Episode
Kara Scott's first podcast featured none other than fellow 888poker Ambassador Chris Moorman.
Moorman is a beast on the tables and many consider him to be the best online poker player of all-time with nearly $16.3 million in online tournament cashes.
On top of that, Moorman scored also an impressive record of 30 PocketFives Triple Crowns, where he is registered under his famous "Moorman1" screen name.
Moorman also is the proud owner of a WSOP bracelet and has more than $5.9 million in live tournament cashes.
While Moorman has been interviewed countless times, Scott's podcast is your only chance to discover a side of this poker champion that has never been made public before.
We don't want to give away too many spoilers but some of the topics include kids, poker… and accents.
While the latter might sound like an odd topic to discuss a poker show, it only makes sense if you see things from the right perspective.
Moorman is British but married to an American, while Scott was born in Canada, lived in England, is now based in Slovenia, and is also married to an Italian.
The First Episode of The Heart of Poker is on Podbean!
The podcast is certainly worth a listen and, knowing Scott's skills and professionalism, we can only expect it to get better and better as more players will answer to her questions.
To listen to the show and to discover the identity of Scott's next guests head to the official page on check it out at podbean.
Leading image courtesy of: 888poker