Play with Viktor "Isildur1" Blom at Pokio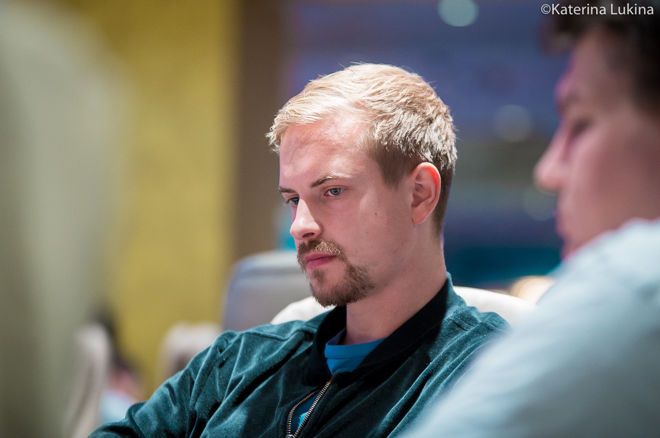 Table Of Contents
About a decade ago, Sweden's Viktor "Isildur1" Blom took the online poker world by storm coming out of nowhere to play against some of the biggest names in poker.
How would you like to play with the Swedish online poker legend? Now is your chance to play with him in a recreational environment at his own club at the legal online poker app Pokio.
What is Pokio?
Pokio is safe, secure, and licensed by the Malta Gaming Authority and is available to play in many countries around the world. In fact, one might call them revolutionary as they became the very first real-money dedicated online poker app to become licensed for real-money play.
The app was launched and December 2018 and took the world by storm with players able to set-up their own legal poker clubs with a centralized banking system operated by Pokio that offers many popular deposit and withdrawal options.
The app not only offers the most popular games in the world in no-limit hold'em (NLHE) and pot-limit Omaha (PLO) but also games that are hard to find if at all elsewhere including five-card pot-limit Omaha (PLO5) and open-face Chinese Poker (OFC). In addition, Pokio became the first online poker app offering Drawmaha (also known as Sviten Special), which combines both five-card draw and PLO in the same game.
The game has a true recreational taste and feel. It's almost like being at a home game at times with the ability to invite your friends to play via an integrated sharing feature across all social networks and to run hands where all the chips are in the pot twice or even three times. You can also throw tomatoes, chickens, and other objects at players, something we wouldn't recommend you do at your live home game.
Bad beats can be a thing of the past at Pokio as they also offer all-in insurance which will award you a share of the pot based on your equity if you don't want to sweat cards left to come.
While real-money is used in the app's cash games, tournaments, and sit-and-go's, players can also use Diamonds to purchase extras within the game.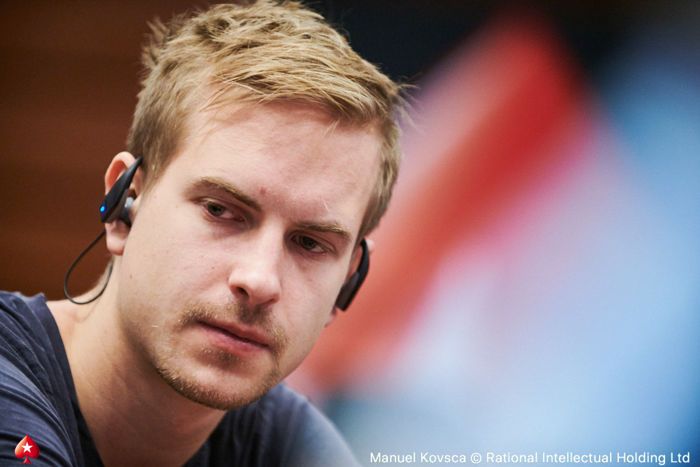 About "Isildur1"
"Isildur1" mysterious became the most talked-about screenname in online poker when he mysterious began playing nosebleed online poker games at Full Tilt Poker with stakes as high as $500/$1,000 against some of the biggest names in poker. His real identity was kept a closely guarded secret until a few years later when it was revealed the man behind the mask was Viktor Blom.
He caught the poker world's attention after losing $1 million before he went on a monumental tear to win $6 million in a six-week period.
By this time, the railbirds were out in full force to see what came next. History was made, but not in a way "Isildur1" would have liked. Blom lost a record-breaking $3 million to Finnish poker sensation Patrik Antonius, who lost $1.6 million to Blom the previous day. Antonius convinced Blom to play some of the tables in PLO, which at the time Blom was fairly new to and was outmatched.
Things went from bad to worse for "Isildur1" as he broke his own record, which still stands to this day, after losing $4.2 million in just five hours to Brian Hastings. Controversy surrounded this match as Hastings, then a Full Tilt Ambassador, compiled a database of hands Blom played with the help of some friends in Brian Townsend and Cole South.
Blom had some fight left in him and proved to the world he is among the best live and online poker players by winning many big tournaments and improving his cash game prowess across many poker variants to become one of the most feared players in the world.
Play with "Isildur1"
Now is your chance to play with Viktor "Isildur1" Blom with stakes you can afford as he started his own club "Isildur1's Game" at Pokio.
Getting involved couldn't be any easier. Simply download Pokio to your iOS or Android mobile device and join Club ID 100999.
Blom makes daily appearances to the club between 7 p.m. CET and midnight CET and if you are lucky enough you will catch him at the tables.
Playing with the Swedish poker legend isn't the only reason to join this club as it is full of recreational players and there are tons of promotions and challenges featuring Blom himself.
Some of the current promotions are weekly freerolls of at least €500 and the ability to win €800 to use in live events. In addition, Blom will be sponsoring one member of his club to the 2020 World Series of Poker Main Event!
So why not have some fun with "Isildur1" while also getting yourself involved in some amazing promotions. Download Pokio today and join "Isildur1's Game" at Club ID 100999.