Learn About Pokio and Viktor 'Isildur1' Blom's Club from CEO Manuel Lopes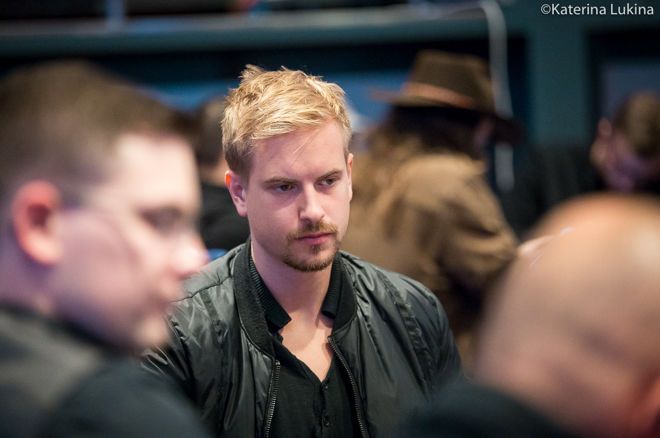 Pokio is one of the newest kids on the block in regulated real-money online poker and they have taken the world by storm.
They pride themselves on being the first real-money dedicated online poker app to become licensed for real-money play.
Poker legend Viktor "Isildur1" Blom loved Pokio so much that he decided to open his own club at Pokio to allow his fans to play with him and to offer other great perks.
We sat down with Pokio CEO Manuel Lopes to learn more about Pokio and Blom's involvement.
How was Pokio born and when did it launch?
Pokio came from a realization that there was a need in the market for a native mobile poker app that could bring the fun factor back into online poker. There were plenty of social poker games in the market but none with real money and fully regulated and safe, so that's what we went for. We officially launched our Beta Version in December 2018.
What was Pokio's initial software like?
The initial version was in its core very similar to what we have today but since then we have developed a whole range of features to make it more user-friendly and more fun to use.
Were any initial challenges? If so how were they dealt with?
There are definitely challenges every day with an innovative product like ours. Regulation for one is a challenge, to get the regulators to understand our product and business model is not always the easiest task but we have been successful so far. We are a technology company that develops his own tools so there is always the challenge of staying ahead of the development curve, to innovate and to solve any issues by technology leading the way to a whole new mobile poker experience.
How safe is Pokio compared to other online poker apps?
Currently, there is a worrying wave of unregulated mobile apps that market themselves as "play money" and get listed in the App stores as such when in reality they have networks of agents taking payments and enabling real money play from all over the world. Apart from being illegal, this facilitates all kinds of fraud, money laundering and breaches in player security and game integrity.
We clearly chose another route for our growth. We are fully Regulated by the Malta Gaming Authority and adhere to the strictest standards of security, payments, and player due diligence and protection. We have a centralized banking system integrated with all major payment methods and using only licensed and verified financial institutions.
What differentiates Pokio from other choices to play online poker?
Pokio is just more fun. The app is very intuitive and all the social features make it stand out as a poker experience. You can interact with other players and explore the addons in the game.
What are some of the perks of playing at Pokio?
With Pokio you can directly share your experience on all the social networks, invite friends to your games and customize pretty much everything in the app. We guarantee Pokio will put a smile on your face!
What games can players play and what is in the future?
Right now we are offering No Limit Holdem, Pot Limit Omaha 4 and 5 cards, Open Face Chinese, and Drawmaha (Sviten Special). This last one is a great novelty and a first in Poker apps. We expect to integrate more local games in the near future, those games that people play at home and with their friends and cannot really find online. We will also be adding other better-known variants as well as some mixed game options.
Download Pokio and play with Viktor "Isildur1" Blom!
What is planned at Pokio in 2020 and beyond?
Pokio is now established as a poker app and ready to conquer the world. We predict 2020 to be a year of explosive growth for us. Our network of partners and players grows by the day and 24-hour action is now a reality. Look out for us in 2020, you will be surprised.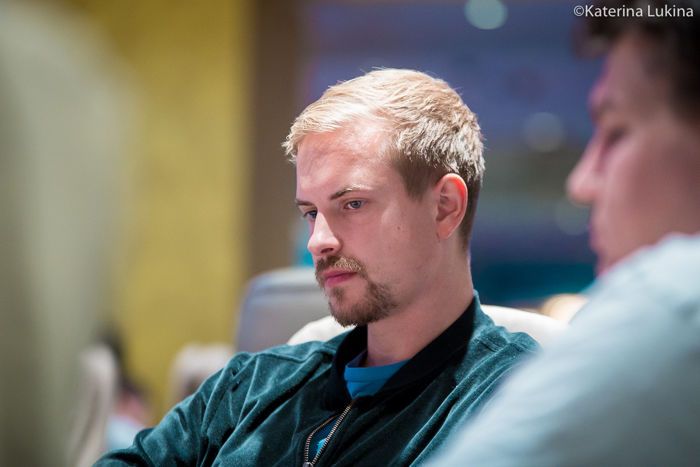 How did Viktor "Isildur1" Blom get involved with Pokio and start his own club?
Isildur started to play on Pokio through the recommendation of friends that were already playing on the app. Straight away he enjoyed it a lot and started to put in quite a volume of play. Being a huge poker personality, he thought the next step would be to open his official club at Pokio and give something back to the fans by allowing them to interact and play with him on a regular basis.
How big and active is Isildur's club?
The club is still very recent but has grown a lot. It's very active having as much as 10 tables going at peak times.
Does Isildur just play high stakes at the club or can any member sign-up and hope to play with him at stakes they are comfortable at?
He plays regularly at stakes that are affordable for the common Pokio user. However, he doesn't discard a higher game here and there when someone is open to the challenge. The feedback from our users has been amazing. Almost every day we see posts of people that are delighted they had the chance to play against him.
What are some of the perks and promotions at his club?
You can win a ticket to the WSOP main event, entries to high guaranteed tournaments on Pokio, and regular leaderboards and challenges with real money prizes.
What is planned at the club in 2020 and beyond.
The idea is for the club to grow exponentially and become a recognizable brand in the Poker world. Viktor certainly has the will, the knowledge, the team, and the exposure to do it. So we believe in the success of his club!
How easy it is to join Isildur's club at Pokio?
Joining his club is as simple as following this link on your mobile device and installing Pokio. If you already have a Pokio account just search for club 100999 and apply to join, Viktor will approve you in no time