Inside Gaming: Record Year for Sports Betting in Nevada in 2019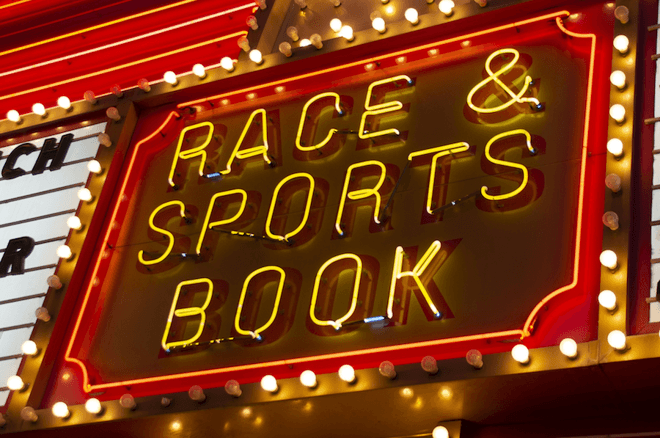 Nevada tops $12B in Gaming Revenue, Sports Betting Sets Records
Yesterday the Nevada Gaming Control Board's monthly revenue report arrived, and once again sports betting figures stood out and grabbed the headlines.
Compiling information from December 2019, the report shows gaming revenues across the state totaled $1.057 billion for the month, a 5.79% increase year-over-year. That carried the revenue total for 2019 to $12.03 billion, a 0.96% increase over 2018 and the first time since 2007 the Silver State cracked $12B in revenue.
Of note, the state-wide growth in revenue for the year occurred despite the Las Vegas Strip essentially repeating its 2018 revenue total, ending with $6.587 billion for the year for a 0.02% decrease from the $6.588 billion in 2018.
Commenting on the report, NGCB Senior Research Analyst Michael Lawton once more highlighted the baccarat as a culprit affecting the Strip's bottom line. As CDC Gaming Reports shares, Lawton noted how if the 13.5% decline in baccarat revenues were omitted, the Strip's casinos would have reported a 3% increase for the year.
Also key to the overall total was the money brought in by the state's sportsbooks, which collected an all-time high $329.1 million in revenue during 2019, up 9.5% over the previous year.
The overall handle or amount wagered also set a record, with the $5.319 billion bet on sports in Nevada during 2019 up 6.2% over the $5.01 billion in 2018.
Those totals also mean Nevada remained ahead of hard-charging New Jersey for one more year (at least) in terms of both sports betting revenue and amount wagered. In 2019 — the first full year of sports betting for New Jersey — the state took in just shy of $300M in revenue from sports betting with about $4.6B in handle.
Looking ahead to 2020, gaming analyst Chad Benyon says casino operators are optimistic, pointing to a well-populated convention calendar, the National Football League Draft which will take over the Strip for three days at the end of April, and the opening of Allegiant Stadium in August and inaugural season for the Las Vegas Raiders as factors helping to promote such a cheery outlook.
AGA: Americans to Bet $6.8 Billion on Super Bowl
While we're on the subject of sports betting, the year's biggest sports betting event will happen this weekend when Super Bowl LIV takes place in Miami. The AFC Champion Kansas City Chiefs will take on the NFC Champion San Francisco 49ers at Hard Rock Stadium with kickoff set for 6:30 p.m. Eastern Time.
Most sportsbooks are envisioning a close contest. Many opened the game as a "pick'em," meaning neither side is favored, with betting over the last two weeks having made Kansas City a small -1 or -1.5 point favorite. The total for the game has been hovering around 53.5-54.5 points, suggesting the potential for a relatively high-scoring affair.
Thanks to the U.S. Supreme Court ruling in May 2018 lifting the federal ban on states offering sports wagering, more Americans than ever will be able to place legal bets on this year's Super Bowl. No less than 20 states (plus the District of Columbia) have legalized sports betting with about two-thirds of them are now taking sports bets while the others work out getting regulations in place. Meanwhile all but a handful of the remaining states are at least contemplating the possibility of such legislation.
This week the American Gaming Association released results from a recent survey of more than 2,000 American adults regarding their sports betting habits and attitudes as well as their betting plans for Super Bowl Sunday.
Extrapolating from those results, the AGA estimates that 1 in 10 or 26 million American adults will be betting on the game in some fashion. Of that total, the AGA believes close to 4 million will bet on the game in a brick-and-mortar sportsbook, with another 5 million doing so via an online or mobile platform (including with illegal offshore sites).
In addition, "millions more will wager with a bookie, in a pool or squares contest, or casually with family or friends." From the AGA's survey, 52% of those intending to bet are favoring the Chiefs, 48% the 49ers.
Overall, the AGA estimates Americans will bet $6.8 billion on the game, up from the $6 billion estimated to have been bet on last year's Super Bowl.
Macau Casinos Affected by Coronavirus Outbreak
The Lunar New Year holiday typically marks a booming time for Macau casinos, but that's not been the case this year. That's because the fast-moving spread of the flu-like "2019-nCoV" coronavirus in China has led to a number of measures limiting visitors traveling to the Special Administrative Region.
Yesterday the World Heath Organization made the dramatic step of declaring a global emergency indicating a "public health emergency of international concern." Traveling restrictions, quarantines, and lockdowns have been instituted in many cities and provinces in China, with many other nations now restricting travel to and from the country.
Earlier this week Macau similarly announced restrictions upon "its individual visit scheme through which visitors gain entry from mainland China," according to Reuters. About 90% of those who visit Macau come from the mainland.
Reuters also reports that casino operators in Macau have seen their share prices decline, as much as 6% for MGM China Holdings Ltd., and between 4.7% and 5.7% for Sands China Ltd., Wynn Macau Ltd., and Galaxy Entertainment Group Ltd.
GGRAsia additionally reports gross gaming revenue in Macau was down "around 10 or 11 percent" in January. While the possibility of closing casinos has been discussed over the last week, nothing has been decided along those lines as yet. Nor has there yet been any "pressure to force gaming employees to go on unpaid leave," said a senior Macau government official.
First reported in the city of Wuhan in the Hubei province, the latest official totals as of this morning list 213 fatalities (all in China) and nearly 10,000 confirmed cases worldwide (all but about 200 in China) resulting from the coronavirus.
Seven cases have been confirmed to date in Macau, the first being reported on January 22.
Image: "Las Vegas race and sports book sign in bright lights," public domain.