Breaking: Triton Super High Roller Series Postponed Due to Coronavirus Outbreak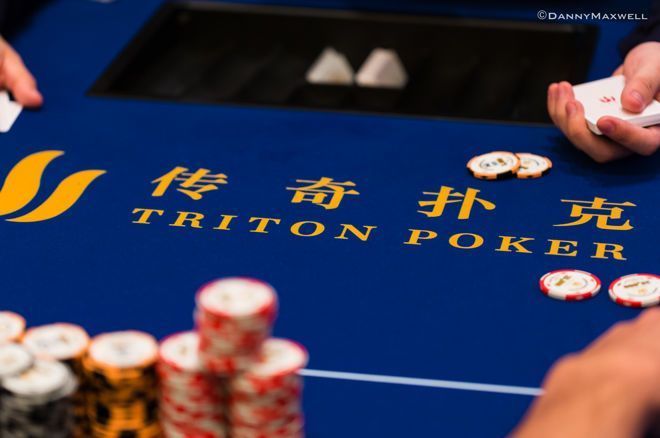 The upcoming 2020 Triton Super High Roller Series to be held in Jeju, South Korea, from February 10 has been postponed "until further notice."
In a note published on Friday, the event's organisers explain that the decision comes as a consequence of the coronavirus outbreak and the "global emergency" called by the World Health Organization (WHO) on Thursday.
"It's with a heavy heart that we inform you of the postponement of the Triton Poker Super High Roller Series in Jeju after the WH) called the Coronavirus outbreak a 'Public Health Emergency," Triton Poker explains.
"The safety of our players and support staff remains our utmost priority."
---
Read also: Coronavirus Prevention Tips: A Guide for Live Poker Players
---
"Coupled with our duty to do everything we can in our power to prevent the virus from spreading," the note continues, "we've taken the difficult but correct" decision to postpone the event "with immediate effect."
"The thoughts and prayers of the Triton Poker Team are with the families of those that have lost their lives and for the ones fighting the virus all over the world."
While it is still too early to say when the massive high roller event planned for February 10 will take place, the Triton Poker team promised to issue another statement already at the beginning of February.
"Another official announcement in regards to the potential resurrection of the event will be made on February 10, 2020."
The XL Blizzard Series is Back!
The online poker festival features 34 action-packed tournaments with more than $1.4 million in guaranteed prizes.
Is Live Poker Safe During the Coronavirus Outbreak?
As explained in an article published on Wednesday, live poker continues to be as safe as it has ever been.
While the coronavirus continues to spread on a global scale, the number of infections happening outside of China is still very small and it should not be a cause of panic.
To reduce your risk of infection, you should do the following:
Wash your hands with soap and warm water multiple times a day
Avoid touching your nose, eyes, and mouth with unwashed hands
Avoid close contact with people who are sick
Also, for most people, the novel coronavirus infection is not going to be more serious than the flu .
Should healthy individuals get infected, they will be able to fight and beat the virus as it would happen with a more common seasonal flu.
This said, when you go out to play poker, make sure you wash your hands at least during the breaks (or use hand sanitiser) and you don't put the poker chips in your mouth.
After all, why would you?!
PokerStars is Changing
The new 'Aurora' game engine is going to change everything. See what's new on the world's largest poker site.