Doug Polk on Global Poker Awards Snub: 'I Should Have Been Nominated!'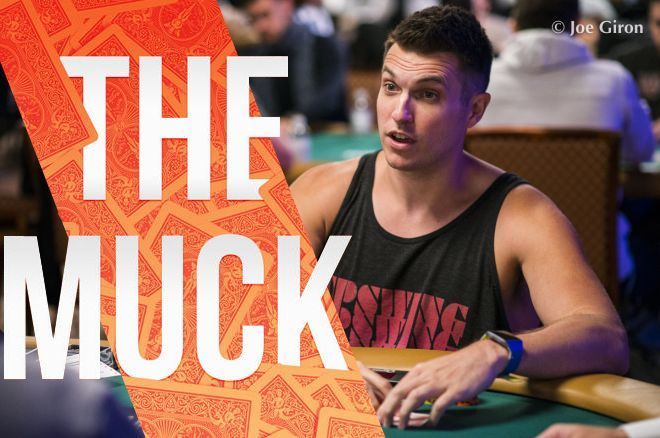 The Global Poker Index (GPI) Global Poker Awards semi-finalists were released earlier this week and Doug Polk's name was absent from the Vlogger of the Year and Media Content of the Year: Video categories.
Three-time World Series of Poker bracelet winner Polk was less than impressed to not be nominated for any category despite racking up 35 million views across 74 poker-related videos last year.
Polk took to Twitter for a rant to his 130,000 followers.
The GPI poker awards finalists came out yesterday, and this time, I'm not even nominated for any category

— Doug Polk (@DougPolkPoker)
Vlogger of the Year Omission
The Vlogger of the Year category was first in Polk's crosshairs.
Polk admitted the nominees for this category create true poker vlogs, but took exception to Jonathan Little's nomination due to Little creating "by far and away mainly poker hand reviews, and very few or no live poker vlogs."
This is the list of people for vlogger of the year. Most of these guys do true poker vlogs, but then there are also… https://t.co/Nm1BlHATUJ

— Doug Polk (@DougPolkPoker)
Polk's tirade continued with a list of YouTube video viewing figures from the past 12 months, which showed his 34 million views were almost as many as Brad Owen (21 million) and GGPoker-sponsored pro Daniel Negreanu (14 million) managed between them.
If you take Owen out of the equation, Polk has almost the same viewership of the next 10 nominees.
This is the list of people for vlogger of the year. Most of these guys do true poker vlogs, but then there are also… https://t.co/Nm1BlHATUJ

— Doug Polk (@DougPolkPoker)
GPI President Eric Danis Explains: "Everyone Released Diary-Style Vlogs"
To understand more about the reasons of such a surprising exclusion from the list of nominees, PokerNews contacted the President of the Global Poker Index, Eric Danis.
"We took in a lot of feedback and specified that those who created video diary-style vlogs would be eligible," Eric Danis shared on Friday.
---
The XL Blizzard Returns to 888poker on Feb. 6! The online poker festival features 34 action-packed tournaments with more than $1.4 million in guaranteed prizes.
---
"Everyone in this category released diary-style vlogs in 2019, some more than others. It's also important to note that the list of semi-finalists was taken from an original list of 40 vloggers.
"The voting panel members sent in their preliminary round ballots and those with enough votes became semi-finalists," Danis continued.
Earlier this week, Danis also joined Chad Holloway and [Removed:139] in the latst episode of the PokerNews Podcast.
There, Danis spoke about all the changes made to this year's Global Poker Awards, giving a clear overview of the process that will end with the ceremony that will take place on Friday, March 6, 2020, in the PokerGO Studio at the ARIA Resort & Casino.
The PokerNews Podcast Episode
No Nomination in the Media Content of the Year: Video Category
Next, Polk turned his attention on the Media Content of the Year: Video category. He expected to find his name there. But he didn't.
Ok so I'm not nominated for video of the year, what about media moment of the year? Lets take a look at the list https://t.co/7CNqO2pDk6

— Doug Polk (@DougPolkPoker)
Polk firmly believes he should feature prominently in this category, specifically for his analysis of the Mike Postle cheating scandal and a feature on Jean Robert Bellande.
Joey Ingram, who created "almost identical" videos on these subjects, was nominated for them both.
Hard to know where to start with this list. For starters I havent even heard of most of them, and a bunch of them a… https://t.co/BkrU4RQUK8

— Doug Polk (@DougPolkPoker)
"These Awards Are Rigged"
Polk ended his Twitter tirade by claiming the GPI Global Poker Awards are rigged for those people who support industry insiders.
He hinted at the awards being unfair at the end of a tweet reading, "At least in he past years I was nominated, with no chance to win." Polk further elaborated.
I did a bunch of videos I am proud of from last year, and they were also some of the most popular videos in poker.… https://t.co/Zv8paksE0c

— Doug Polk (@DougPolkPoker)
I understand that I am done with poker and that upsets a lot of people, but I did a lot of great work in 2019 that w… https://t.co/6IvCtsbudf

— Doug Polk (@DougPolkPoker)
So let this be a lesson to any media personalities in poker... It does not matter how good you are at what you do.… https://t.co/AncSKMkgbm

— Doug Polk (@DougPolkPoker)
The GPA Selection Process: Explained
Despite Polk's allegations, his exclusion from the list of this year's GPA nominees has very little to do with the actions of the event's organisers.
As GPI President Eric Danis shared, the list we see today is the result of a long process that involved a significant number of prominent figures from the poker industry.
"We have asked for submissions in the media content categories since the second year of the Global Poker Awards," Danis said.
"It's simply impossible to put it on four members of GPI/THM to find all media content out there to add to preliminary lists."
To solve this issue and to make sure they would not miss any of the content pieces the poker community enjoyed throughout 2019, the APA organisers asked people to suggest what should be included in this year's list.
"We sent are retweeted several tweets asking for submissions and all of them were added to media content categories."
After that, everything went in the hands of the voting panel members, some of which sit also in the editorial board of PokerNews.
"I also sent an email out to all voting panel members asking for submissions in all categories and there was a write-in option available in the initial round of voting," Danis went on to explain.
"I will personally reach out to Mr Polk at the end of this year to make sure that his amazing talents are recognized next year. We would love to have Doug be part of several voting panels in the future."
What Do You Think?
Where do you stand in this spot? Do you agree that Polk should have been nominated for at least one, in not both categories at this year's Global Poker Awards? Show your hands in the poll below.