The Muck: Luke Schwartz Blasts Phil Galfond, Who Hints at Future Match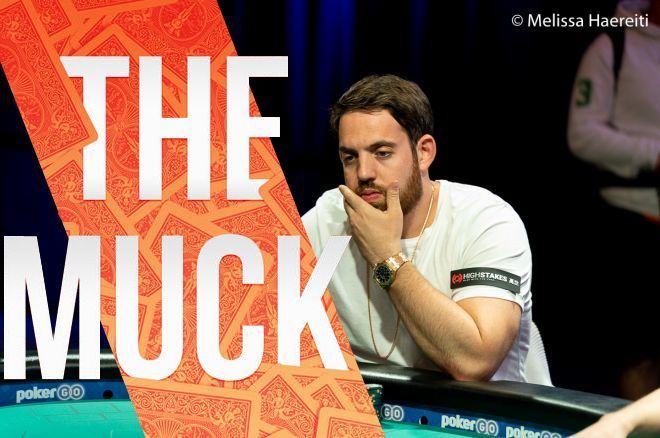 Table Of Contents
Luke Schwartz doesn't shy away from kicking a man when he's down.
Reeling after taking a €900,000 beating in his heads-up €100/€200 pot-limit Omaha challenge against "Venividi1993" — in only about 40% of the scheduled match — Phil Galfond posted a lengthy note on his Twitter on Tuesday. There, he explained the match would be postponed for a bit while he considered whether it was time to wave the white flag. He said he'd have a verdict and the match would resume or be announced finished by March 1, and in the mean time, he'd start his other challenges.
Schwartz Pounces
Smelling blood, Schwartz posted his own note. In it, the always-opinionated Schwartz blasted Galfond as a "washed up nice guy" who "can't beat the top guys in PLO anymore."
"He's either got too much ego or too stupid to quit," Schwartz added.
Schwartz also reiterated his call for Galfond to play him heads up. Previously, he'd proposed they face off in any limit format or big bet mix.
The man once known as "__FullFlush1__" online also took aim at another online legend, Mike Gorodinsky. He called Gorodinsky an "arrogant ape" and said he'd be willing to crossbook any time the two play in Bobby's Room together.
Galfond Responds, Hints at Match
Galfond fired right back, and he hinted that their heads-up match will take place when things are settled with his other planned challenges. Galfond still has to play Bill Perkins, Chance Kornuth, "ActionFreak", Brandon Adams, and Dan "Jungleman" Cates.
At that, Schwartz backed off a bit and admitted he was just acting as his own hype man.
@PhilGalfond Ha u really are a nice guy . I'm just hyping it , was more of a slander about the post match essays an… https://t.co/sMzh0xK5pd

— luke schwartz (@__fullflush1__)
Galfond said their match will likely take place after the World Series of Poker. Stakes and games aren't known yet, but Galfond previously suggested $1,000/$2,000 8-game as the arena of choice, 15,000 hands with Galfond laying 1.1-to-1 on $250,000.
Schwartz was once known for his exploits in big-bet online cash games but has been a very successful player in mixed and limit tournaments as well in recent years. He won a bracelet in 2019 and has a slew of online championship wins as well.
Galfond told PokerNews last month he's "comfortable" in most mixes but wouldn't call himself "very good." He has been a regular participant in the $50,000 Poker Players Championship and high-stakes live mixes at Bellagio and ARIA.
Online railbirds will undoubtedly be hoping the match comes to fruition.