Phil Galfond Talks Luke Schwartz and Latest on "Run It Once Galfond Challenge"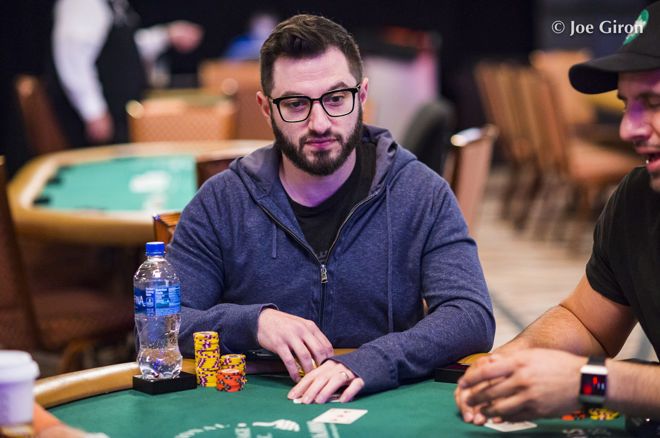 Table Of Contents
Late last year, Phil Galfond issued a heads-up challenge on Run It Once Poker to the poker world.
Galfond received more than a dozen inquires but whittled it down to six actual matches. The first of those matches will get underway on January 22.
Check Out Run It Once Poker Here!
Want to know everything about the Galfond Challenge? Check out thePokerNews Galfond Challenge page for more information!
Upcoming Matches
Here's a look at the "Galfond Challenge" current lineup, though it's subject to change and likely will as both Rob Yong and Luke Schwartz has accepted the challenge. Details for those matches still need to be ironed out.
Bill Perkins – €100/€200 PLO over 50,000 hands. If someone reaches an agreed-upon stop-loss of $400,000, the match ends immediately. Galfond is laying 4-to-1 on the match, his $800,000 against Perkins' $200,000 on a side bet.
Chance Kornuth of Chip Leader Coaching (CLC) – The "coaches challenge" will see Galfond take on Kornuth at €100/€200 PLO over 25,000 hands; Galfond's €1 million to Kornuth's €250k
"VeniVidi1993" – €100/€200 PLO over 25,000 hands; Galfond's €150k vs "VeniVidi19993's" €100k
"ActionFreak" – €150/€300 PLO over 15,000 hands; Galfod's €150k vs "ActionFreak's" €150k
Daniel "Jungleman" Cates – €100/€200 PLO over 7,500 hands
Brandon Adams – $100/$200 PLO over 40 hours of live play; Galfond's $150k vs Adams' $100k
No Pigeon Stakes
Last week, the boisterous Schwartz took to Twitter to address the "Galfond Challenge."
Galfond didn't wait long to respond when he wrote: "Hi Luke! Happy New Year. Thanks for your interest in the #GalfondChallenge! What a great idea!! We can play some 1k/2k 8-game (no pigeon stakes plz) but I'd feel bad accepting odds from you, so I'll offer 1.1:1 on a sidebet of $250k for a 15k hand match. Flap flap!"
Galfond's response energized the poker world with Scott Seiver calling him his "literal hero," while Phil's wife, Farah Galfond, simply tweeted: "Who's Luke Schwartz."
For his part, Schwartz responded "Yes let's do it."
It looks like that match is in the cards, though fans will have to wait to learn more specifics.
PokerNews Q&A w/ Galfond
PokerNews recently caught up with Galfond to talk about the challenge.
PokerNews: What did you make of Luke Schwartz's statement on Twitter? What inspired you to offer him a challenge?
Galfond: I viewed it more as him offering a challenge and me accepting and proposing some terms. I thought he wouldn't actually want to play, but figured I'd offer just in case. I expected the community would be excited about a Phil vs. Luke challenge which is why I made sure to offer good terms.
Are you comfortable playing high-stakes Mixed Games?
Galfond: Comfortable, yes. Very good, no. I've struggled to learn mixed games for a long time, honestly. I feel I'm competent but definitely not great.
"I've struggled to learn mixed games for a long time, honestly. I feel I'm competent but definitely not great."
Of your current challengers, which ones have you played in the past and which will you be playing for the first time?
Galfond: I've played a lot with Jungleman, a little bit with Venividi and ActionFreak, a tiny bit with Chance. I've been at the table with Bill Perkins in some tournaments but it hasn't been often. Brandon Adams, I played a lot with back in the day. It has been a while though.
I haven't sorted out details of challenges against Rob Yong and Luke, but I think they're likely to happen. I'm not sure I've ever played with Rob. Luke and I used to play a lot back in the FTP days, but not much at all lately.
Mike McDonald tweeted: "Prediction: these Galfond challenges have more volume in sidebets than anything else in poker history." How accurate do you think that is? Have you heard of other players booking side action? Have you been booking any yourself?
Galfond: I actually asked Mike about that because I was curious. Seems the bet volume has been high for something this far from the events.
I think there's a good chance he's right, which is really exciting. I just hope all the hype translates into coverage (and subsequently traffic) for Run It Once Poker.
I've heard about others booking side action, yeah. Actually, there seemed to be a ton of bets on the Jnandez match before that fizzled out.
I've placed one bet on myself but nothing substantial compared to the already large challenge side bets.
Run It Once is a sponsor of the PokerNews Podcast. Click the link for special PN Pod rakeback deal.
Executive Editor US, PokerNews Podcast co-host & 2013 WSOP Bracelet Winner.