Thomas Gjerde Wins 2020 FPN King Slayer National Championship Main Event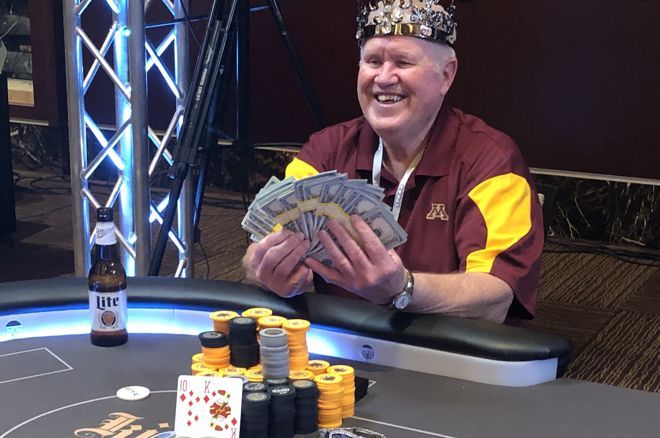 On Sunday night, Thomas Gjerde became $25,000 dollars richer after topping a 202-entry field to win the 2020 Free Poker Network (FPN) King Slayer National Championship Main Event, a tournament that was open to state tournament qualifiers, League Champ Championship qualifiers, satellite qualifiers, and others.
Gjerde has been a passionate lover of poker for over 51 years and his visit to the Golden Nugget in Las Vegas proved to be one of the greatest pages in his poker story. Gjerde has been playing poker longer than most of the people in the room had been alive.
Gjerde learned the game from his parents when he was 12 years old. They needed one more player in their home game to fill up the table and young Gjerde was called in. The 71-year-old Gjerde sat gratefully for that first invitation that led to a game he can't stop playing.
Gjerde finished second this past summer in an FPN Main Event that awarded a $10,000 World Series of Poker Main Event seat to the top spot. After coming so close, Gjerde knew this deep run could end in a similar way but he kept focused and picked the right spots to make moves. Gjerde plays out of VFW and Spurs Bar in Willmar, Minnesota.
FPN King Slayer Final Table Results
| Place | Player | Country | Prize |
| --- | --- | --- | --- |
| 1 | Thomas Gjerde | United States | $25,000 |
| 2 | Gary Lance | United States | $5,000 |
| 3 | Ben Farner | United States | $1,500 |
| 4 | Kathy Easton | United States | $1,000 |
| 5 | Dustin Johnson | United States | $860 |
| 6 | Jacob Jobman | United States | $600 |
| 7 | Steve Spratlen | United States | $500 |
| 8 | Marylin Ragan | United States | $500 |
| 9 | Neal Kukla | United States | $500 |
When asked what words Gjerde had for players back at home, he said: "Don't worry about getting old. I'm 71 and Farner who finished third is 73. We can beat these young guys." When asked what Gjerde wants to do with his winnings all he could talk about were all the poker tournaments back home.
The Free Poker Network (FPN), which dates back to 2005, is a free-to-play bar poker league hosted at venues in a dozen states across the county. More than 7,000 active players participate at approximately 200 locations. All weekend, hundreds of players were in town for the league, which was created by Brook Lyter, who back in 2006 finished runner-up to Steve Paul-Ambrose in the World Poker Tour PCA in the Bahamas for $681,500.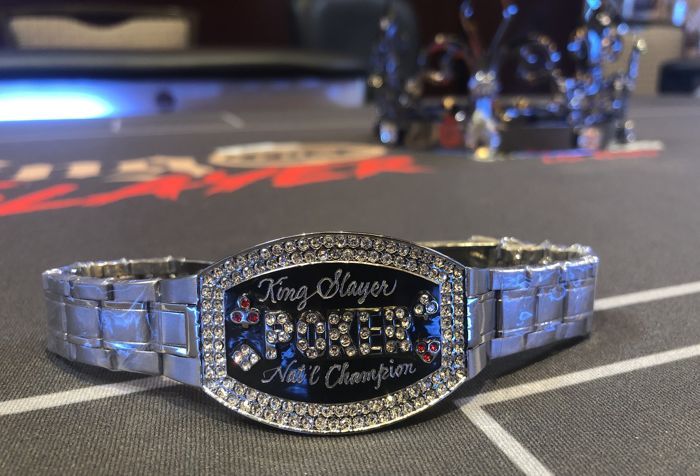 On Friday night, the invite-only League Champ Championship took place. It was only open to league champs and Tournament of Champions winners who competed for a $10,000 first-place prize with the top 15 percent advancing to today's King Slayer Championship Main Event. Fargo, North Dakota's Cory Retzlaff, who plays regularly at Prairie Brothers Bar, finished as the last player standing in that tournament to claim $10,000 in cash plus a Main Event seat.
As organizers and players like to say, "The Free Poker Network offers a fun and safe atmosphere for players to learn how to play tournament poker and grind out wins, earn achievements, and most importantly, make a lot of poker friends."