READ: LA Times' Celebrity-Filled NYC Home Game Adapts Among Coronavirus Pandemic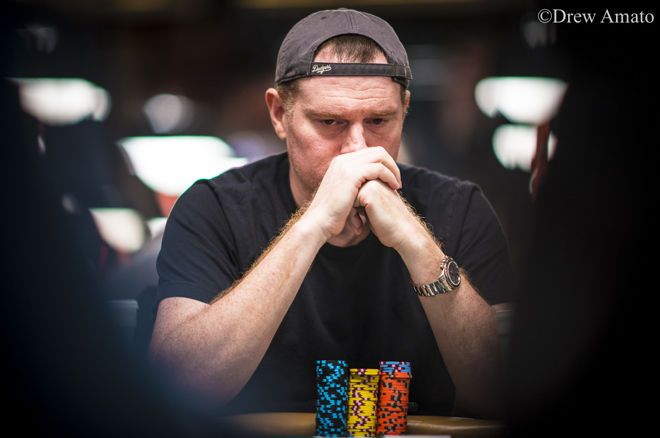 With live poker nonexistent at the moment due to COVID-19, and limited legal online options available to United States citizens, many players across the country have had to either give up the game or think out of the box.
Andy Bellin, who is currently writing the script for the Phil Ivey movie – The Baccarat Machine starring Nora Lum (AKA Awkwafina) as Cheung Yin "Kelly" Sun – was one such player who called an audible.
In a recent article in the Los Angeles Times titled "How a Hollywood poker game keeps the camaraderie — and trash talk — going on Zoom," Bellin highlights his long-running Sunday night home game, which included poker pro Andy Frankenberger, Rounders and Billions scribe Brian Koppelman, and actor Hank Azaria, just to name a few.
Like so many poker games, his had to be canceled due to Coronavirus concerns. Well, they say you don't know miss something till it's gone, and that was the case for Bellin & Co.
"While cards were dealt and money changed hands, the gameplay was ancillary to the true objective of our gathering — which was to enjoy a communal respite from the endless demands of the angst-riddled, high-wire-act lives we lead," Bellin wrote of the game, which only has two rules.
No political talk at the table; and
Players "cannot be unfunny"
Long story short, the disappearance of their competition for three weeks left a gaping hole for the game's regulars, with some even falling into a depression. It was at that point Bellin had a work video conference on Zoom, a platform that allows multiple people to connect all at the same time.
The lightbulb went off. Why not hold an online poker game at one of poker's free sites available to US players and complement it with Zoom to give it the home-game feel? He pitched the idea, which was well-received, and just like that they were back in action.
As Bellin describes in detail, the good times continued to roll and the game was a welcome respite from the current craziness in the world. In fact, one of their members wouldn't even let a positive COVID-19 test stop him from getting back to the tables.
READ: Bellin's piece over at the Los Angeles Times here.
Executive Editor US, PokerNews Podcast co-host & 2013 WSOP Bracelet Winner.