PPPoker Turns Four! Exciting New Features in 2020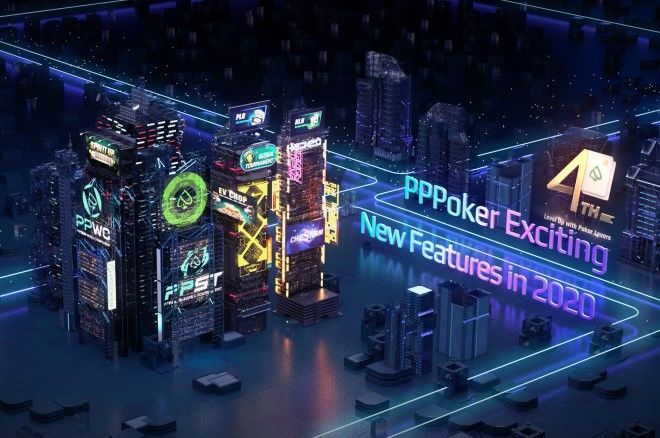 PPPoker is the world's first and largest private club-based online poker platform and boasts a global community of poker lovers.
In PPPoker's dynamic app, you can create and play in your private Club against friends and family in the most unique and personalised online poker experience. Play across a variety of popular poker variations such as NLH, PLO & OFC, and do battle at the tables anytime you want.
To celebrate their fourth anniversary, PPPoker has launched a brand-new video for your enjoyment.
Watch now to find out how PPPoker's key functions have developed!
Play in a Fair, Secure and Stable Poker Platform
At the heart of PPPoker's continued goals is their determination to provide a safe, secure and stable online platform.
Dedicated Anti-Cheating Procedures
PPPoker is fully certified by the Gaming Laboratories International (GLI) standards and also implements several anti-cheating and reliability measures, including an Anti-Cheating team, Random Number Generator tests (RNG), Big Data analytics, and IP/GPS restrictions.
PPPoker's Anti-Cheating team regularly generates GLI standard RNG tests to ensure randomness in the online dealing process meets the appropriate levels for an entirely fair playing environment. Club owners can implement both IP and GPS restrictions into games to ensure players do not have an unfair advantage over others.
PPPoker is also proud to report their platform has a cheating detection rate of over 99.8% and a platform uptime of 99%. Check out the PPPoker System Reliability Report for all the information.
---
---
Top-Rated Application Shielding
The apps advanced built-in DDOS protection is detailed to detect and identify a variety of threats automatically while blocking sophisticated attacks to ensure the server is secure and reliable at all times. PPPoker expresses their continued aim to provide a stable and continuous gaming platform, which includes minimising all risks, including third-party incidents.
Disconnection Protection
External connection factors can cause table issues for online poker players, which can result in unnecessary downtime and potential loss. To combat the problem, PPPoker's Disconnection Protection feature gives players extra 'time to act' to secure a stable connection before players are sat out at the table.
Enjoy Dynamic and Exciting Poker Experiences
PPPoker's poker offerings continue to grow with the exciting inclusion of features such as EV Chop, Chip Storm and the PPPoker Super Tournament (PPST).
PPPoker EV Chop
EV Chop is an in-game feature that allows players the chance to combat poker variance.
All-in players will have the opportunity to use EV Chop and claim their proportion of the pot rather than let the cards decide the outcome!
PPPoker Chip Storm
Across 'Storm Nights', PP Chips will be raining down onto selected Club tables giving players guaranteed prizes and the chance to win the 10k grand prize.
Get ready for PPPoker's greatest giveaway as Chip Storm blows into town!
PPPoker Super Tournament (PPST)
PPST is the brand-new series hosted on PPPPoker, which help bring Clubs and Unions together to create the opportunity for even bigger prize pools and exciting action.
Until June 30, the PPST Leaderboard will also be running with the top five finishers becoming PPPoker ambassadors and winning a live poker fund worth up to $5,000.
Take your shot and become a PPST champion!
Create Your Club and Enjoy PPPoker Anytime, Anywhere!
Immerse yourself in a complete online poker experience tailored to your poker needs anytime, anywhere.
Download PPPoker today and create your Club to access exciting the brand-new PLO Hi/Lo as well other popular games such as NLH, OFC and classic PLO.
Battle against players from across the world in Lobby and Global Tournament games too!
More information about PPPoker and functions can be found in PPPoker website: http://pppoker.net
For Poker Lovers, By Poker Lovers
Disclaimer: PPPoker does not provide any real-money gambling services. The respective tournament promoter solely and exclusively endorses any monetary value indicated in this promotional material. Participation in any tournament is at the player's own risk. 18+.
*Only clubs in the following countries can join the PPST Leaderboard: US, Canada, Turkey, Spain, Italy, United Kingdom, Argentina, Chile, Venezuela, Uruguay, Mexico, Ecuador, Belarus, Russia, Ukraine, & Brazil.
Sponsor generated content by PPPoker