Benny Glaser on SCOOP Leaderboard and "Ninja-Manouevres" En-Route to Fifth Title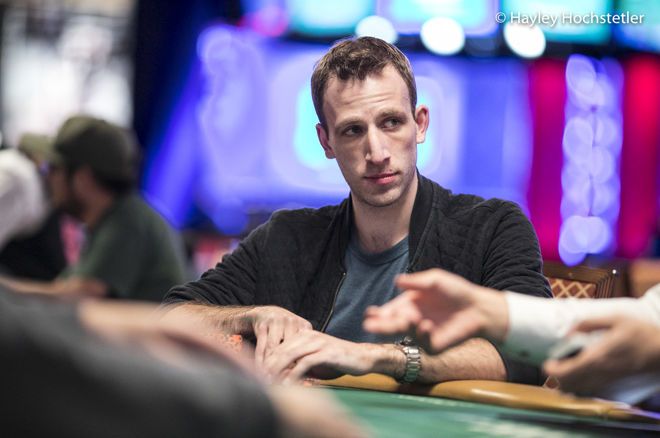 After two PokerStars Spring Championship of Online Poker (SCOOP) titles in 2019, it took Benny Glaser just three days to pick up one this year bringing his total tally to five. That coupled with picking up the biggest SCOOP score of his career - in a No Limit Hold'em event no less - it's been a successful series for the Brit.
Although Glaser admitted that lockdown had been "kind of rough," but said he was thankful that he can still play online. Heading into the festival, Glaser said that he didn't really have any specific goals.
"Ideally I was hoping for another title or two, and potentially try going for the leaderboards again, if that's how my series was shaping up to go.
"Also just trying to play my best throughout the series and whilst also trying to maintain some semblance of a life-poker balance."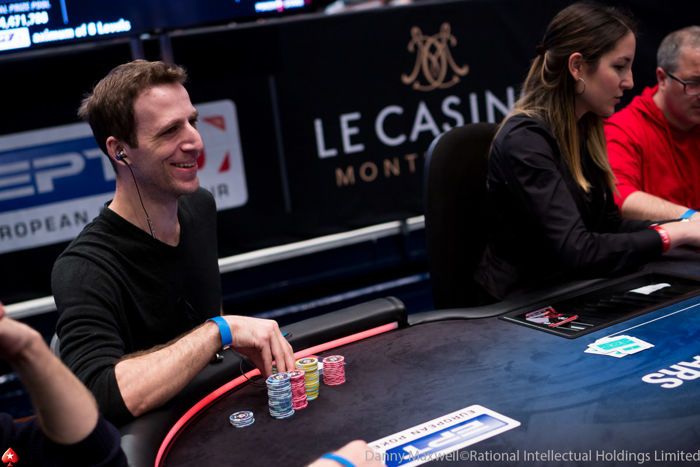 SCOOP Preparations
Glaser's preparations were slightly different, with no distractions in the run-up to the start of the festival.
"Normally I'd be flying back from EPT Monte Carlo around the day of SCOOP starting, and then starting to prepare for going off to the WSOP straight after SCOOP ends. So this time I wasn't expending other efforts elsewhere, and I could dedicate some more time before it to just studying and playing."
The preparation obviously paid off, with Glaser picking up his fifth SCOOP title on the third day of tournaments.
Benny Glaser SCOOP Titles
| Year | Event | Buy-in | Entriers | Prize Pool | Payout |
| --- | --- | --- | --- | --- | --- |
| 2016 | Stud Hi/Lo | $2,100 | 111 | $222,000 | $54,390 |
| 2018 | FLHE | $22 | 2,074 | $41,480 | $6,202 |
| 2019 | FL 2-7 Triple Draw | $215 | 379 | $75,800 | $14,667 |
| 2019 | 8-Game | $1,050 | 191 | $191,000 | $45,840 |
| 2020 | 8-Game | $2,100 | 122 | $244,000 | $54,854 |
"That tournament was an interesting one," said Glaser. "The final table had several elite players, most of whom I battle against often. When there were 5-6 left, I went from average, to chip leader, to the very shortest with five left.
"Thankfully I managed to ninja-manoeuvre my way back into it. Like there was one key 2-7 hand against "donthnrmepls" where I went all-in for only around 9% of the pot, and thankfully he just folded vs the all-in - after tanking for about 2 minutes - to ensure that I survived.
"Then the other shorties bust and I got to heads up, vs "donthnrmepls", who is definitely a world-class player and who I'm actually good friends with, so that was interesting.
Check out the 2020 SCOOP schedule
"Heads up I ran well, in O8 and then Razz - which is a game that's based so much on how your board runs out. I tried to make the most of that run good, and the tournament was already over before the end of the Razz round."
"I wanted to give each event the focus as if it was one of the last events of the series."
Was Glaser surprised to pick up another SCOOP title, after winning two titles last year? Not really, it turns out.
"One of the mindsets and notes that I had before coming into this series, was that I was planning to try my best to just start crushing it right out of the gate. Trying not to fall into the somewhat of a trap/mindset of thinking that it's okay if I bust, because there are still these other events coming up.
"I wanted to try and give each event the focus as if it was one of the last events of the series."
All-time SCOOP Titles
| SCOOP Titles | Player(s) |
| --- | --- |
| 10 | Calvin "cal42688" Anderson |
| 6 | Shawn "buck21" Buchanan |
| 5 | Jussi "calvin7v" Nevanlinna |
| | Jason "JasonMercier" Mercier |
| | Luke "lb6121" Schwartz |
| | Rui "RuiNF" Ferreira |
| | Shaun "shaundeeb" Deeb |
| | Benny "RunGodlike" Glaser |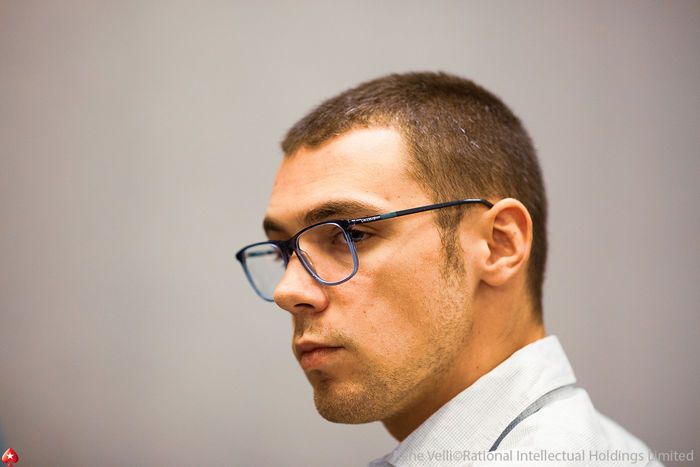 His fifth title saw him draw level on the all-time list alongside the likes of Shaun Deeb, Jason Mercier, Luke Schwartz, Rui Ferreira and Jussi Nevanlinna with five titles, most of which Glaser has been battling with this year.
"Those latter three are always in the mix!" said Glaser. "Rui [Ferreira] (pictured) really enjoys putting chips into pots, and I don't enjoy him being at my table with a lot of chips."
As the only British player with three WSOP bracelets, Glaser is now tied for most SCOOP titles by a British player with Luke Schwartz.
"I'm friends with both Luke [Schwartz] and Jussi [Nevanlinna], and they've both already had a great series. Their work ethic and determination during COOPs is pretty sick. It's admirable that they both have wins in $11 COOP tournaments too, still final-tabling so many of the low ones, whilst also obviously playing all of the big stuff.
"These guys are always going to play literally everything!"
---
---
Excelling in Two Cards As Well!
Two days after bagging his fifth title, Glaser popped up at yet another final table, finishing second in SCOOP-14-M: $109 NLHE Sunday Warm-Up SE for over $80,000 after a heads-up deal. Glaser said that he's been working on his hold'em game a lot lately.
"Of course it was a very bittersweet feeling though with finishing just shy of that title. I wanted it!
"I felt relatively good about it coming into SCOOP. Honestly, I was very happy to have a decent No Limit score. Partly because - as you say - I'm not known for that, as well as it feeling like somewhat of a reward for the studying paying off.
"Of course it was a very bittersweet feeling though with finishing just shy of that title. I wanted it! Especially when heads up I had him all-in 3 times at chances to win it!"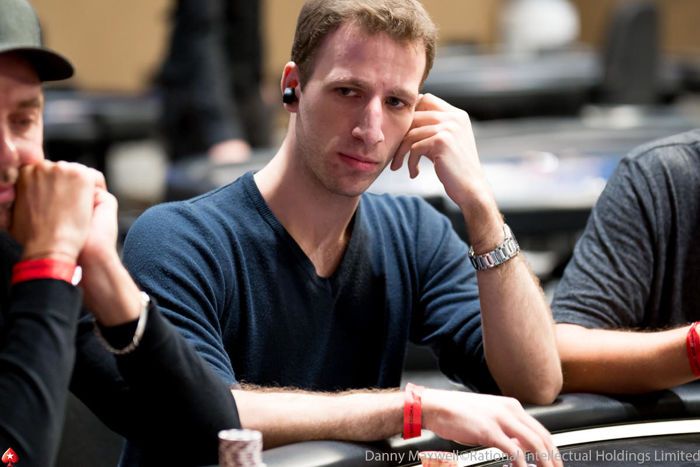 Goals For the Rest of SCOOP
"Another title would be nice!" said Glaser, when we asked him what his goals for the rest of SCOOP. "Ideally I would like to try and win one of the leaderboards. But I'm well aware of how much devotion to grinding every single event that requires.
"But really I would like a day or so off during the series, to try and reset. Catch up on some sleep, watch some nonsense, maybe have a workout, rest in bed, and try to rest my brain, in order to be able to recover as best as I can to be fresh and prepared for the following days.
"So it's often kind of a trade-off between my sanity and leaderboard equity!
"I find that during a long and intense festival like this it's important to try and not let all the days blend and run into each other, as I find that it can often feel like that, especially with two-day events."
Whether it's some fresh air and winding down before bed, Glaser says that he tries to ensure that his mind isn't racing about poker stuff when sleeping - with limited success, he admits.
"It's important to try and not let all the days blend and run into each other"
Glaser is naturally a huge proponent of preparing not just before the entire series, but before a single day's play.
"I try to take a bit of time to collect myself before playing, so that I'll be in a good mindset for it. Things liked try to do some stretches, maybe have a cold shower to wake myself up and make sure that my brain is working, maybe some meditation, have a good breakfast etc.
"Generally trying to make it so that your whole waking time isn't solely just poker grinding during the series!"