WSOP Moves Global Casino Championship Online; Launches "Season Finale" Online Circuit Event June 3-14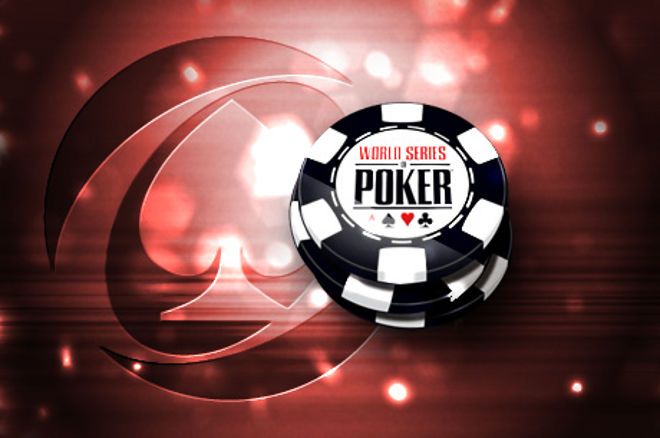 The world of live poker was abruptly halted, and for the foreseeable future interrupted, by the COVID-19 pandemic. For the World Series of Poker Circuit (WSOP Circuit), which had to cancel a dozen events, that's resulted in calling an audible for the season-ending Global Casino Championship (GCC).
Originally the GCC was set to take place at Harrah's Cherokee from August 11-13, but now due to social distancing limitations, the event is moving online to WSOP.com on September 13.
All of the players who've qualified – including those who either won WSOP Circuit Main Events, Casino Championships or are currently in the top 50 points earners on the overall leaderboard – will be extended an invitation, though participants will need to be in either Nevada or New Jersey to play.
Players from Delaware can participate in circuit finale but are not eligible for points or entry to the GCC. If a player from Delaware wins the auto-bid, then the seat would go to the highest non-Delaware player. Also, September's Global Casino Championship is set up only for the WSOP.com New Jersey and Nevada client only, so players will not be able to participate from Delaware.
PokerNews has been able to verify that among those to qualify are Jeff Trudeau Jr. and Massoud Eskandari, who were crowned casino champs at the WSOP Circuit Harrah's Atlantic City and Bicycle Casino respectively, despite both stops being canceled more than midway through.
"We look forward to returning to Harrah's Cherokee in 2021 but until then, the show must go on… online"
Between the top 50 on the points leaderboard, Main Event winners, and Casino Champs, 128 "automatic" entrants have qualified for the tournament, which will still offer a $1 million guaranteed prize pool. Additionally, the GG Poker Online Circuit Event, which is running now, will add two more seats to the pool, which will bring the total up to 130 qualifiers. Another 13 will qualify in a "Season Finale" Online Circuit Event (more on that below) to bring the total number up to 143 entrants.
Finally, anyone winning a WSOP Circuit Ring and not otherwise qualified or those players finishing in the top 100 of the WSOP Player of the Year rankings are eligible to buy-in for $10,000.
The complete list of qualifiers, save those last thirteen spots, is available here, including those 100 players eligible as function of their WSOP Player of Year standings.
"We want to do right by our players and see the promised prize money put up for grabs," said Ty Stewart, Executive Director of the World Series of Poker. "Hopefully the choice of an East Coast or West Coast destination makes it more viable for qualifying players. Our Online Circuit events have been huge successes to date and WSOP.com is a viable alternative for the last qualification spots and this year's championship. We look forward to returning to Harrah's Cherokee in 2021 but until then, the show must go on… online"
Last Chance to Qualify
Given the slew of affected live events, which included 14 stops being impacted and a dozen being canceled outright, the WSOP has opted to hold a special "Season Finale" Online Circuit Event from June 3-14, which will award a guaranteed 13 spots into the GCC. A dozen of those spots will be awarded to the winners of each event, while the final spot will go to the "Casino Champ" of the WSOP.com series.
Here's a look at the schedule of upcoming online events:
| Date | Tournament | Buy-In | GTD | Re-Entry | Time |
| --- | --- | --- | --- | --- | --- |
| Wednesday, June 3 | Online Finale Circuit Kick-Off | $215 | $100,000 | 2x | 4 p.m. |
| Thursday, June 4 | Online Finale No-Limit Hold'em | $320 | $100,000 | 2x | 4 p.m. |
| Friday, June 5 | Online Finale NLH Turbo Deepstack | $250 | $100,000 | 2x | 4 p.m. |
| Saturday, June 6 | Online Finale Circuit Big 500 | $500 | $150,000 | 3x | 2 p.m. |
| Sunday, June 7 | Online Finale Circuit Monster Stack | $525 | $200,000 | 3x | 2 p.m. |
| Monday, June 8 | Online Circuit Freezeout | $320 | $100,000 | N/A | 4 p.m. |
| Tuesday, June 9 | Online Finale Circuit High Roller 6-Max | $1,000 | $150,000 | 2x | 4 p.m. |
| Wednesday, June 10 | Online Circuit No-Limit Hold'em | $215 | $100,000 | 2x | 4 p.m. |
| Thursday, June 11 | Online Circuit No-Limit Hold'em | $320 | $100,000 | 2x | 4 p.m. |
| Friday, June 12 | Online Circuit NLH Monster Stack | $320 | $100,000 | 3x | 4 p.m. |
| Saturday, June 13 | Online Finale Circuit Double Stack | $320 | $150,000 | 2x | 2 p.m. |
| Sunday, June 14 | Online Finale Circuit Main Event | $525 | $300,000 | 3x | 2 p.m. |