The Muck: Phil Hellmuth 'Marks Up' Las Vegas Home for Sale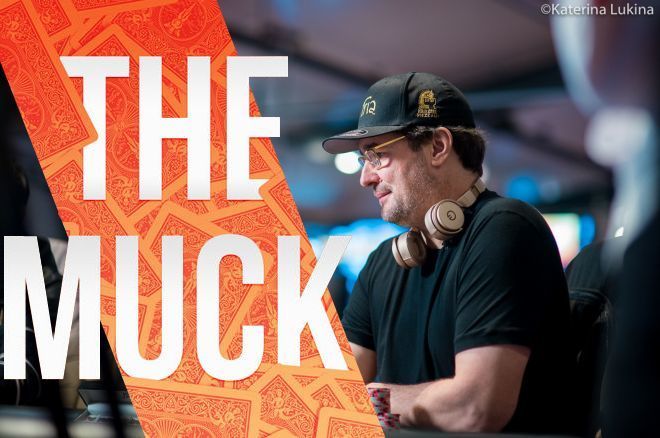 Table Of Contents
If you want an extremely large piece of poker memorabilia, you're in luck.
Phil Hellmuth announced to his large following of more than 282,000 followers on Twitter that he will be selling his three-bedroom, three-bathroom, 1,672-square-foot Las Vegas home.
Some know Hellmuth from his antics in high stakes shows on TV or his extravagant entrances into high profile events. Others think of him as the most successful live tournament player in history with the "Poker Brat" winning a record 15 WSOP gold bracelets.
To put this WSOP record into perspective, this is 50% more than any other player including poker legends Doyle Brunson, Phil Ivey, and Johnny Chan, each with 10.
The timing could be right for a Hellmuth fan who is also after WSOP gold this summer with WSOP.com hosting 31 of its 85 online WSOP bracelet events from July 1-31.
Read More: 85 Online Bracelet Events Scheduled This Summer; 31 on WSOP.com & 54 on GGPoker.
Twitter Reacts
One might expect that most of the comments would be positive as the place looks amazing.
But almost straight away one of Hellmuth's Twitter followers questioned the $430,000 asking price after finding an estimate from Realtor.com for $66,500 lower at $363,500.
Mark-Up?
Any hope for a serious Twitter thread was instantly derailed once Hellmuth's asking price was questioned due to the large discrepancy compared to the estimate from Realtor.com.
After all, many poker fans have long memories and this was low hanging fruit with the mass discussions two years ago when Hellmuth sold action for the high-variance WSOP $10,000 Super Turbo Bounty No-Limit Hold'em at a sizable 1.8 mark-up in 2018.
It didn't take long for one Twitter follower to do the mark-up calculations.
Pre-Foreclosure?
Many other posters followed up with similar types of jokes until things got notched up even more.
Seth Johnson noticed that not only was the property listed at an even lower $325,261 at Zillow.com but it is also labeled as under pre-foreclosure.
This led to more jokes and even one poster asking if popular poker vlogger Joey Ingram would uncover more.
A Bit of Poker History for Sale
If the Las Vegas-themed "Pawn Stars" television show is anything to be believed, people will collect anything, especially in Sin City.
Although Hellmuth typically keeps his private life private, one of Hellmuth's fans quickly pointed out that his house was featured in a one-minute clip Hellmuth released in April 2019. Hellmuth must have approved as he retweeted the Tweet appropriately titled "Don't Be Negative Today."
All jokes aside, the home looks amazing and what poker player wouldn't want to be located in Las Vegas.
Everything is worth whatever a person will pay for it. Maybe to someone, it is worth a little bit more to own a home once owned in lived in by one of poker's biggest stars.