Ruth Hall Honored as WPA Player of the Year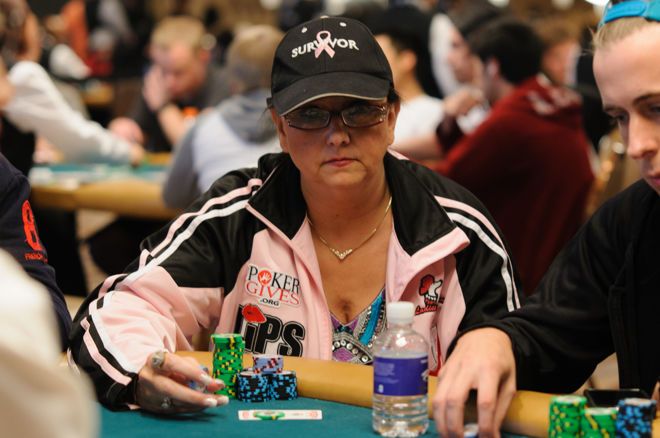 Table Of Contents
The Women's Poker Association held its first Virtual Excellence Awards Gala, an online celebration that took place in lieu of the planned ladies' week, a summer poker tradition that got canceled along with the rest of the Vegas events because of COVID-19. Usually, ladies would have their pick of several poker tournaments around the city, but instead, they gathered in an online meeting place to discuss a variety of industry topics.
In the one-hour virtual call, several recipients were given awards, the most notable of those going to Texas player Ruth Hall.
Hall Given POY Honors
The WPA uses a yearly leaderboard to determine North America player of the year honors. Ladies' events that have a buy-in of at least $100 and draw 40 or more players — there were 60 — qualify for points.
In 2019, Hall managed to accrue the leading total. Her win came thanks largely to a pair of victories — she shipped the Goliath Phamous Poker Series event at Planet Hollywood for $7,867 and then also the Orleans Ladies International Poker Series (LIPS) Championship days later for $14,614.
Hall, a member of the WPA Board of Directors, earned a special commemorative ring from the WPA.
"Everyone should try to find at least one new poker friend to bring to the game that we love," she said. "I think if you have a friend to go do that and enjoy what we love, you're gonna succeed, and I've been fortunate to have that with poker."
"I'm humbled to end up on top and encourage more women to get into the game," she added in a WPA presser.
Follow all the latest from the WSOP - LIVE!
The cards are in the air in the WSOP.com portion of the event. The PokerNews live reporting team is on top of all things WSOP. Don't miss a beat!
Other Winners and Event Notes
Also of note during the meeting, Stones Gambling Hall whistleblower Veronica Brill received the Industry Voice of the Year award.
"This young lady has captured the yes and the ears of the poker community in recent months," the MC said. "She risked everything including her poker reputation to make sure that her voice was heard."
Brill alerted everyone to the Mike Postle scandal, which dominated poker news for months near the end of 2019.
"With so many amazing women in poker, it's an honor to not only be considered but receive this. I'm truly honored," she said. "Thank you so much, I appreciate it."
Humanitarian Awards went to Barbara Jones Zangaro and Tatiana Fox. The former directs Vegas Connected, a non-profit dedicated to bringing people together to solve societal issues. The latter helped raise money for those affected by the Australian wildfires with Koalas of Las Vegas.
A slew of ladies also received Excellence Awards:
Terry Hatcher
Gigi Fab
Kittie Aleman
Sherry Pluskota
Rita Sherrill
Liz Huey
Lynn Daoust
Barbara Capron
Espy Enriquez
Bonnie Weitzel