Jam Donuts and Twitch Chat; Spraggy on "Putting on a Show" During Recent WCOOP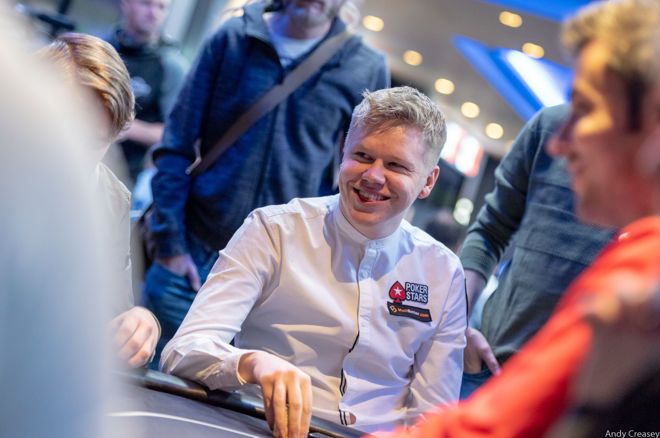 With almost $100 million in prize money distributed, the PokerStars World Championship of Online Poker was a huge festival that saw the great and the good add their names to the list of WCOOP champions.
One of them was PokerStars Ambassador Ben "Spraggy" Spragg who bagged himself a WCOOP title on the very first day of the festival, winning the WCOOP-05-L: $5.50 NLHE [Mini Sunday Cooldown SE] for $4,349.
PokerNews caught up with Spragg as he reflected on the festival as a whole and what it meant to grab such a prestigious online poker title.
Relive the WCOOP Action on PokerNews
For all the daily recaps, interviews, and more head to the PokerNews WCOOP Live Reporting Hub
Aims and Goals for 2020 WCOOP
Heading into the 2020 WCOOP, Spragg said that his main aim wasn't solely poker success, but to produce the best content he possibly could on his Twitch channel.
"As a streamer, poker events like the WCOOP are to be enjoyed, so my aim is always to put on the best show. Of course, that means deep runs and winning as much money as possible because, ultimately, that's what people want to see!"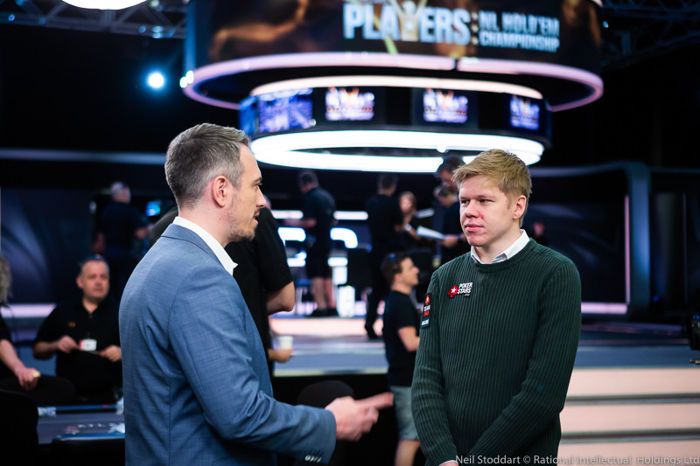 Recognizing the "Prestige" of WCOOP
Spragg said that WCOOP success had previously eluded him, whilst making deep runs in both the $10,000 SCOOP Main Event and a $5,000 Stadium Series event which netted him $70,000.
"I think I may have bubbled a $1,000 final table last year but pretty sure I didn't hit a five-figure score. I've had such poor WCOOP results that I honestly couldn't tell you.
"But the WCOOP is as big as it gets. It's been running since 2002, so it has longevity as an online series, it has prestige, and of course, it has big dollar payouts. A big WCOOP final table is always going to be a huge ratings hit with the viewers, as well as being an achievement that all online poker players strive for."
Twitch Chat Witnesses WCOOP Glory
And that big WCOOP final table came sooner than expected, as on the very first night of action he found himself getting deeper and deeper in the WCOOP-05-L: $5.50 NLHE [Mini Sunday Cooldown SE] before closing it out for $4,349 with Twitch chat in raptures.
---
---
Spragg says that everyone, including himself, was in a state of shock as the action unfolded.
"A field of 12,192 had shrunk fairly quickly to 100, then 50, then 18, then a final table. Before I knew it, I was crowned champion. I didn't really have time to take it all in. I'm sure all five-minute delayed advice about how to play hands was spot on, of course, as it always is."
Spraggy Meets Mixed Games
With this early win, Spragg even had a chance at the Low leaderboard, and as a result, started jumping into various mixed game tournaments in pursuit of more glory.
"I felt like I had this huge foot through the door and didn't really have anything to lose by giving it a go. I have always shied away from most mixed games and not really given them the time of day. However, I must admit, I have had a super fun time playing all the different game types.
If you log in to @PokerStars and browse the "Leaderboard" section of the client you'll notice there are 'WCOOP Play… https://t.co/dGrlcpDg8o

— Spraggy (@spraggy)
"It's really fun to mix it up in the low buy-in mixed formats and actually I think poker knowledge in general goes a long way. I've found a lot of success in just applying poker concepts and understanding ranges and equities. A strong poker fundamental base is always going to serve you well in those games. I was wrong to write so many of those variants off. I've had a lot of fun."
Preparation is Key
With such a grueling schedule over the course of the Championship, Spragg knows that it is important to prepare before a grind, but admits that he is the "absolute nut low" in terms of preparation.
"There are elements of the poker community who are doing whatever works for them in terms of pre-session routines. I'm talking meditation, diet, exercise, off table study work, psychological prep, talking with mindset coaches. All that doesn't work for me. If WCOOP kicks off at 6 p.m., I'm waking up mid-afternoon, rolling into the shower, and getting online before I've even eaten breakfast. Start the day with a couple of jam donuts and a coffee and see where it takes me."
However, the jam donuts seemingly did the trick and Spraggy can walk away from this year's WCOOP with his head held high as a new WCOOP champion.
Spin & Go your way to a Sunday Million seat
Create Your PokerStars Account Here
Download PokerStars via PokerNews if you're excited to play some Grand Tour tournaments. Create your free PokerStars account and made a deposit using the bonus code "STARS600". PokerStars will match the first three deposits (when using this code) made within 60-days of creating your account, up to a combined maximum of $600.
All you need to do then is release as much of the bonus into your account as possible by playing real money poker at PokerStars. You have 180-days to earn your redemption points.
The Stars Group is a majority shareholder in Oddschecker Global Media, the parent company of PokerNews