Run It Once Set to Roll Out Unique Sit-n-Go Offering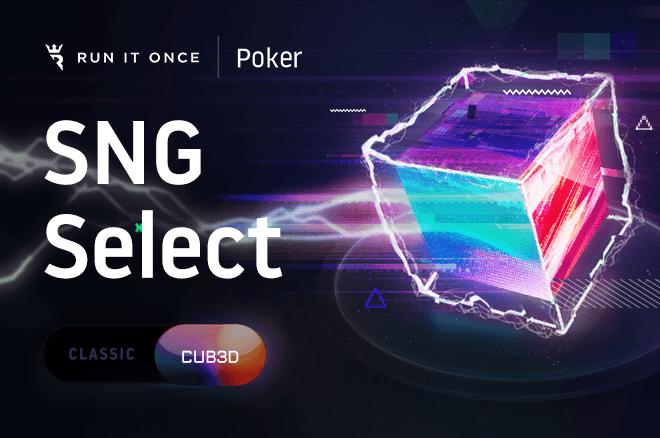 Table Of Contents
The sit-n-go may not be as ubiquitous as it once was in the online poker diet for the average punter, but it's still a standard part of any operator's list of offerings. That's particularly true of late given the increased popularity of the lottery format that can award massive prizes many times the size of the buy-in.
For Run It Once Poker, which launched in early 2019 with its initial beta, the sit-n-go format has been something of an afterthought. The company offered only cash games initially and that has continued to be true.
Until this final quarter of 2020, that is.
Per an announcement in a recent teaser tweet, they're coming soon on RIO. And as founder Phil Galfond detailed in a Thursday blog post, they're going to bring a unique twist to the established standard, something that shouldn't surprise those who have followed the site's progression.
Marrying Two Formats
While the lottery sit-n-gos — first invented by European operator Winamax and popularized on PokerStars as Spin & Gos — have become a staple of online poker, Galfond wrote that liquidity concerns meant RIO couldn't launch both those and regular sit-n-gos.
So, the RIO team found a way to marry regular and lottery sit-n-gos into one format.
To call it a hybrid wouldn't exactly be accurate, as players are actually playing one or the other, except they're all under one liquidity pool. The game mechanics are the same either way, the only difference is prize distribution. Here's how it works:
Players go into the "SNG Select" lobby and move a slider at the top to either Classic or the proprietary "CUB3D," RIO's take on the lottery format.
They pick their chosen buy-in level.
They'll be seated for a three-handed hyper-turbo — other formats will be added down the road.
If they win and they selected Classic, they win a fixed prize posted from the start. If they selected CUB3D, they win a randomized prize that can be up to 1,500-times the buy-in.
Check Out Run It Once Poker for their great promotions!
Randomized 'Glitches' Mimic Splashes
A central part of the initial RIO launch was the unique approach to player rewards, which took the form of cash dropped randomly into pots for players to fight over. These "splashed pots" provided the rakeback in a non-standard way that further encouraged action.
A similar mechanic has been ported to the sit-n-go launch, called "Glitch Prizes." These pay out random finishers of any position "around 10% of the buy-in." The team is still tinkering with the size of the Glitch Prizes, but they'll be experimenting with two different ones to start.
Here's a look at the two sample lobbies, which show the prizes for Classic and CUB3D, provided by RIO:
With the largest buy-in difference coming at the $16.25 (Classic)/$25 (CUB3D) level, that appears to be where the experiment with larger Glitch Prizes will go down. Galfond stressed that either way, the added prize money is unraked.
"Beyond the fun of winning an unexpected prize, the improvement of an otherwise negative experience (busting out of a tournament), and the added layer of uniqueness for our offering compared to our competitors, we believe the Glitch Prize offers additional ecological benefits," Galfond wrote.
"By adding the Glitch Prize element to our SNGs, we're actually reducing the loss-rate of losing players from an ROI perspective."
Opening the Doors to a New Group of Players
There's no doubt the lottery sit-n-go has become a staple of online poker due to its unique ability to award a massive pile of money for a small risk in a very short amount of time. It appeals to a subset of players who look for a fast, exciting game, as well as those looking to turn small buy-ins into big prizes without the hours-long grind of a multi-table tournament.
Recreational players have latched onto the format for its dreamy potential, and pros love the ability to get a high volume played in short time windows.
Galfond recognized this and closed by saying he was excited to get to the next phase of RIO and get a new group of players in the door.
"With this new offering, we welcome all of the Sit & Go players who have wanted to support us but haven't had the option to move their volume over to Run It Once Poker," he wrote. "If you haven't heard yet, we give a lot of money away to our players! I look forward to chatting with some of you, and I can't wait to get your feedback so that we can continue to improve our product."