GGPoker Launch Daily $30,000 GGCare Flipouts; Bad Luck Has Its Rewards!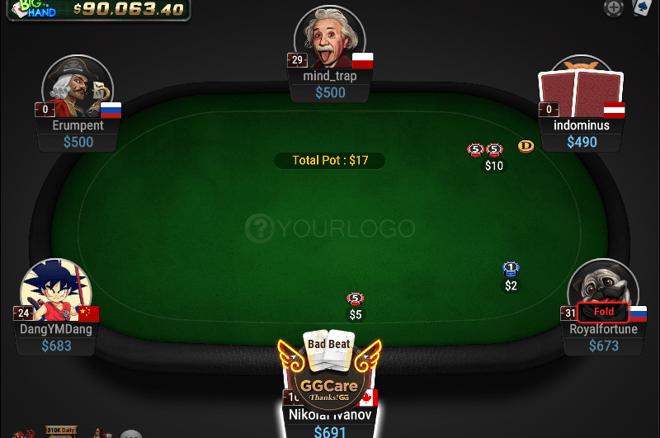 Table Of Contents
Don't you just hate it when you get a bad beat in a big spot? It's never good for morale when your flopped set doesn't hold when your opponent nails a runner-runner flush.
Or what about complete coolers? It can hurt when you get your kings in against aces and you don't get there. Sometimes it seems like when this is the other way around, your opponent always gets there but in fact the percentages usually even out over time.
We can't promise you a holiday present of no more bad beats or coolers. This is all part of poker and something even the top pros in the game get frustrated by.
That being said, GGPoker wants to give back to players that found themselves in unfortunate spots in cash games. Read on to learn more about the GGCare program, where unlucky players will be competing in all-in freerolls every day starting next year.
Don't Miss GGPoker's $100 Million GTD WSOP Winter Online Circuit Series
GGPoker Launches GGCare
GGPoker "cares" when its players get unlucky and they plan to soften the blow by rolling out its new GGCare program on January 1, 2021, where unlucky players will have a chance to get something back in a $30,000 freeroll tournament the following day.
"From a more customer-focused perspective, we will always look to expand the reach of poker and bring more new players into the game, "said Head of Poker Operations at GGPoker Steve Preiss said to PokerNews about the new GGCare program.
"With GGCare, our system analyzes the outcomes of hands played at cash game tables, and if it's determined that a player has had some bad luck — such as suffering a nasty bad beat, suckout or cooler — they'll be rewarded awarded with automatic registration into a $30,000 tournament running the following day."
The tournament Preiss is referring to is the Daily $30,000 GGCare Flipout. The $30,000 given away every day is just the start as GGPoker informed PokerNews that the online poker room plans to increase the amount given away via GGCare over time.
To get your seat, you just need to suffer a qualifying bad beat, suckout, or cooler in cash games at GGPoker including Hold'em, Omaha, All-In or Fold, Rush & Cash, Spin & Go, and Short Deck. GGPoker also plans to add GGCare benefits to tournaments in the future as well.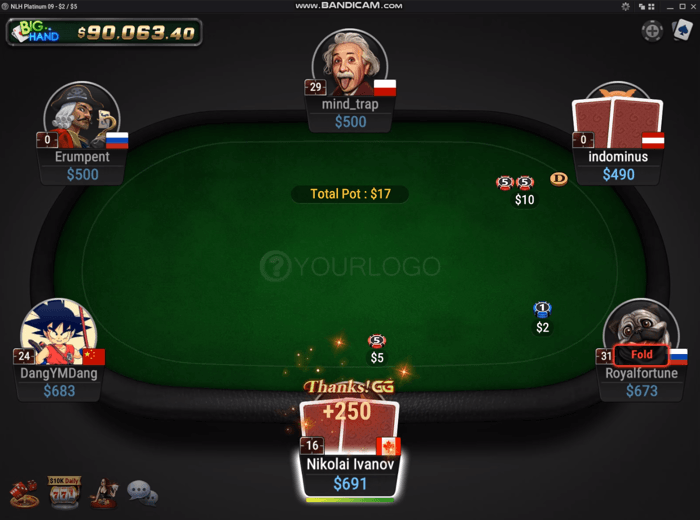 According to GGPoker's website, the specific trigger factors to get a seat to the Daily Flipout are based on many variables.
The specific details vary game by game and are often change based on numerous outside factors. As such, the exact conditions that trigger these events will not be specifically enumerated, Our team of game experts will continuously look for unlucky situations throughout gameplay and will add more trigger points.
You will be instantly notified when you gain your seat and how many chips you will get in the Flipout. The bigger the bad beat, cooler, or suckout, the more chips you will accumulate. You can accumulate more and more chips over the course of the day if you get unlucky more than once at a cash game table.
As the tournament is a Flipout, you don't need to worry about whether you will be online to play it as everyone in the tournament will be all-in from the start. You don't even to worry about registering for the event as this too will happen automatically as soon as you qualify.
This is just another amazing way GGPoker looks after its players and a great way to kick off 2021!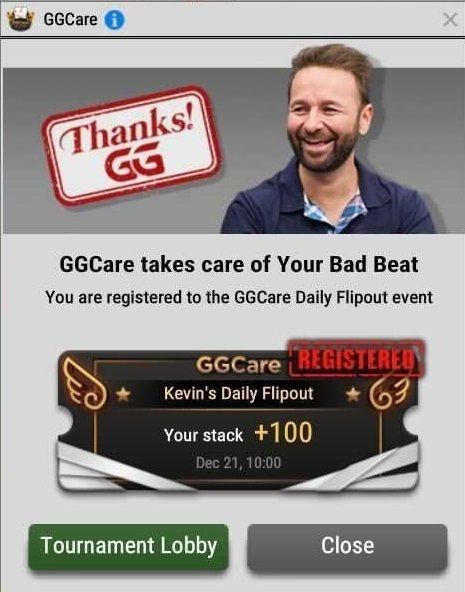 Sign Up for a GGPoker Account Through PokerNews
If you want to get rewarded even when you get lucky as part of GGCare at GGPoker, you'll need to sign up for an account.
Don't worry if you don't already have an account. Download GGPoker via PokerNews to grab your lucrative 200 percent welcome bonus worth up to $600 on your first deposit.
The bonus releases into your account in $10 increments each time you earn 6,000 Fish Buffet Points, which is the equivalent of $60 in rake or tournament fees.