Video Gamer Michael "geNet1x_" Cannon Sets Sights on 2020 WSOP Main Event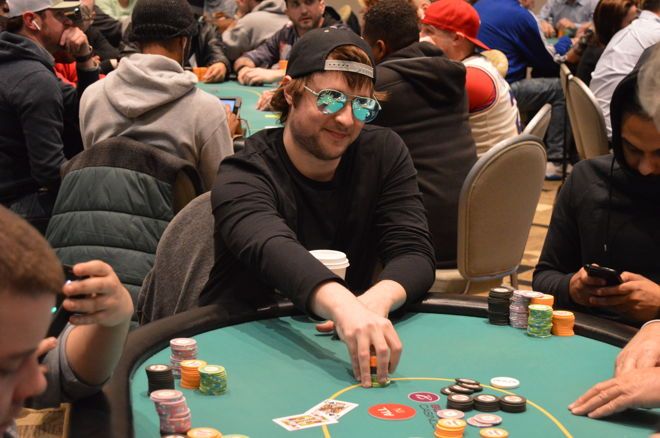 Table Of Contents
On Monday, December 28, the 2020 World Series of Poker (WSOP) Main Event final table will play out at the Rio All-Suite Hotel & Casino in Las Vegas. What started with 705 players is now down to the final table of nine players, each competing for a $1.5 million top prize and the chance to go heads-up against Damian Salas, the winner of the GGPoker International leg, for an additional $1 million and the coveted gold bracelet.
One of the players who'll return to action is 29-year-old Michael "geNet1x_" Cannon, who hails from Harrisburg, Pennsylvania, and will begin the final table fifth in chips with 4.4 million.
"My friends and I like to joke that I am a pro liver. I haven't actually worked a 'real' job ever, but I also haven't really made any money in quite a few years either (until recently)," Cannon told PokerNews. "I have been very fortunate to be surrounded by amazing supportive parents, as well as my girlfriend's parents, who have basically allowed me to do nothing the last five years while I get my shit together."
As it turns out, Cannon was a professional video gamer from the ages of 15-19, during which time he made a decent amount of money.
"I helped my parents out with some, saved some, and then towards the end of that time used some of that money to start playing poker," he revealed.
When it came to video games, Cannon competed in Gears of War 1 and 2 on the Xbox 360 console. He won multiple eSport titles with his Team Infinity, most notably five Major League Gaming titles, an MLG National Championship, a World Cyber Games gold medal, and a variety of other tournaments throughout the USA and online over the course of 2006-2010.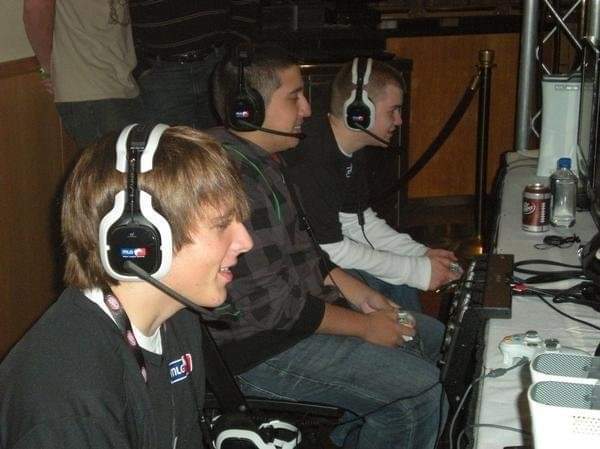 Finding His Way to Poker
It wasn't a long and winding road that eventually led Cannon from video games to online poker.
"Something about the similarities in the competitions drove me to be the best. I started playing poker endlessly. I had a ton of success early, and like many poker players before me, thought I was way better than I was."
The early success saw Cannon play about his bankroll, and not surprisingly, he lost a significant chunk. Not long after, Black Friday struck. With no interest in relocating in order to play online, Cannon stayed put and lived off his savings. Over the years, those savings dwindled and he found his poker skills declined as well.
"About three years ago, I decide to make a change and say to myself, 'I am going to give this poker thing one last more serious effort and see if I can salvage any of my lost talents.' I started playing some live tournaments again on the East Coast at Parx and Borgata mainly."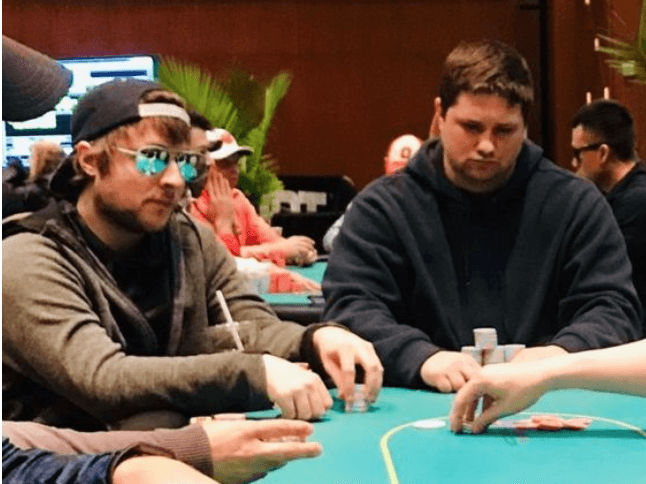 It was during this time Cannon met Ryan "Hagzzz021" Hagerty, who also happens to be at the 2020 WSOP Main Event final table. With online poker strong in New Jersey and expanding into his home state of Pennsylvania, Cannon soon found himself putting in volume; in fact, he booked his most profitable year in a decade in 2019, and 2020 has proved even better.
"I am on the border of calling myself a pro again," admitted Cannon, who outside of gaming enjoys sports, food, and as he says "solving the sim with Scott Blumstein," the winner of the 2017 WSOP Main Event.
Making the Main Event Final Table
For the online stages of the 2020 WSOP Main Event, Cannon made the two-hour drive from his home in south-central Pennsylvania into New Jersey. It was there he fired up his laptop and battled for two days on his way to the final table.
"It's amazing. My poker journey has had a lot of ups and downs so this is a pretty cool experience," he said of making it to poker's biggest stage. "The one cool thing that I am taking from all of this, is that from now on, I will always be able to say that I made a WSOP Main Event final table! That's a pretty damn cool thing to be able to say, and a dream of many fellow poker players out there. Win or lose, I am just trying to enjoy the time and not overthink things. I do plan on taking it down though."
He continued: "I feel very confident going in. I played a lot of hands over the course of the tournament with most of the final table players and am really happy with where my reads are at. I also feel my game is at its best. I describe this as saying I am definitely not the best player by any means, but I feel like I am playing the best poker I have ever played."
Cannon, who has $184,584 in lifetime tournament earnings according to HendonMob, isn't the only one excited as his friends and family have gotten behind him.
"My parents have always been the best. Without their support, I would not have been able to make this one last run at poker. I always told them I would get it together someday. Everyone reaching out was amazing, I appreciate everyone's support."
Until the final table, Cannon is quarantining at home with his girlfriend with the plan to fly out to Las Vegas the day before the final table.
*Lead image c/o Borgata/Tim Kelliher. Other photos c/o Michael Cannon.
Action will resume on Monday, December 28 as the final table players down to a winner live at the Rio All-Suite Hotel & Casino. PokerNews will once again bring you live updates until the final table is set. Be sure to join us then to see who wins the WSOP.com portion of the 2020 WSOP Main Event!