Flip & Go Tournaments "Incredibly Easy" says Daniel Negreanu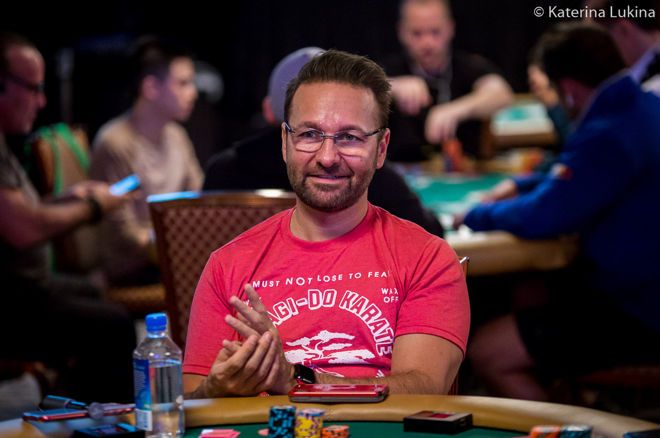 Daniel Negreanu is loving the latest exciting addition to the GGPoker software, with the introduction of Flip & Go tournaments.
These fast-paced action-filled tournaments combine flips with normal tournament play, with the winners of each flip automatically int hem oney.
This combination of flips and tournament play is "incredibly easy" says Negreanu, who said he loved the idea "right off the bat."
"I always thought a format like that would be fun and exciting for players, and adding the pineapple twist and varying starting stack sizes is great."
Head to GGPoker to try out Flip & Go tournaments for yourself!
Negreanu's Top Flip & Go Tip
The first real decision you have to make in Flip & Go tournaments, is what to discard ahead of the Flip. As this is something many poker players are unused to, we asked Negreanu for his best piece of advice.
"Take a look at some of the other hands to see what is live or dead," he said. "For example, if you have
but see the other three
are out, you keep the
.
"It's incredibly easy for beginners. You just have one decision where you get three cards and throw away the one you don't want, then after that it's Hold'em as you would normally enjoy it!"
---
Related: Putting the New GGPoker Flip & Go Tournaments Through Their Paces
---
Instantly in the Money
With no bubble or stalling as a result of the flip, players are instantly in the money and Negreanu says that this means the action loosens up straight away.
"Since you are already in the money there is no ICM pressure which means you don't have to worry anymore about squeaking into the money. If you get a hand, you can get it in!"
Overall, six-time bracelet winner Negreanu says that people will like it because of the pace of play, meaning you get to the exciting part of tournaments straight away.
"It's fast! I do think people will like it. You don't waste hours hoping to see a profit. You find out quickly if you are in the money and get to the fun end game stuff right away!"
---
Try Flip & Go Tournaments For Yourself With a $600 Welcome Bonus
You'll need a GGPoker account to play in any of the Flip & Go tournaments. Download GGPoker via PokerNews to grab your lucrative 200 percent welcome bonus worth up to $600 on your first deposit.
The bonus releases into your account in $10 increments each time you earn 6,000 Fish Buffet Points, which is the equivalent of $60 in rake or tournament fees.
Good luck!
Will Shillibier is based in the United Kingdom. He started working for PokerNews as a freelance live reporter in 2015 and joined the full-time staff in 2019. He graduated from the University of Kent in 2017 with a B.A. in German. He also holds an NCTJ Diploma in Sports Journalism.