Sports Betting Heroes Gregorich, 'ODB' Pick Opposing Super Bowl Sides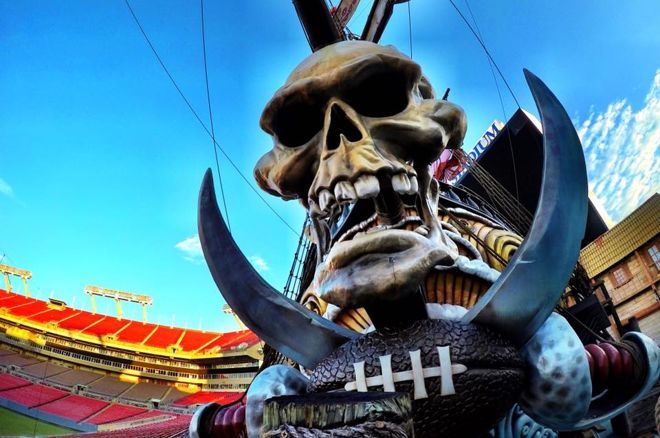 Table Of Contents
Getting a bet down on the Super Bowl is a tradition as old as the Super Bowl itself, no matter what the NFL would have anyone believe. And it will be no different when the Kansas City Chiefs and Tampa Bay Bucs meet on the field this Sunday in Tampa's home stadium.
As far as the poker world goes, there's certainly no better resource to tap into for tips this season than Mark Gregorich and David "ODB" Baker, who just took the betting contest world by storm in piling up more than $700K in winnings.
However, if poker fans hoped they'd get a slam dunk, set-it-and-forget-it ticket to print money from the pair, they're in for a quandary: each selected an opposing side when asked by PokerNews to break down the game.
So, as always, it's going to be up to you to take what you can from their views and try to divine the future as best you can. It goes without saying that everyone should line shop for the best numbers — OddsChecker US can assist you there — and bet responsibly.
Here's a look at how Baker and Gregorich see things going down on Sunday.
Looking Back to November
As most NFL fans know, this game actually already took place earlier in the year. Same teams, same location as the Chiefs and Bucs met on Nov. 29 in Tampa with the Chiefs installed a -3 or -3.5 favorites depending on the book and the timing.
A dominant first half by the Chiefs offense resulted in a 20-7 lead. Star receiver Tyreek Hill in particular torched the Bucs to the tune of 13 catches on 15 targets for 269 yards and three TDs.
Unable to dig out of the hole, the Bucs ate a 27-24 loss when a late comeback attempt fell short.
Baker and Gregorich didn't play that one in any of their contests, and neither seemed to take much away from it as far as whether it portends anything for the rematch. Naturally, both circled the way the Bucs approached Hill as the main focus.
"That was an insane Tyreek Hill game, and although a literal repeat seems impossible, I'm not sure the Bucs will have an answer for him this time either," Gregorich said.
Baker seemed more optimistic about the Bucs' chances of shoring that weakness up, particularly after presumptive Hill cover man Carlton Davis put together a strong run in the playoffs.
"The way Hill completely dismantled Carlton Davis was shocking," Baker said. "Davis has been a very good CB this year but there was a few game stretch he wasn't his normal self and this game fell in that window. I don't think you can stop Hill completely but I don't anticipate anything like happened in the first matchup this time around."

How Do They Match Up This Time Around?
Whatever approach Tampa Bay takes to slowing Hill, Gregorich sees a pick-your-poison scenario developing. He called it a game of "whack-a-mole" — any resources deployed in that fashion, even if they succeed, will simply open up too many opportunities for TE Travis Kelce and the rest of the offense.
It's clear Baker also has an enormous respect for the Kansas City offense. However, he did see a path to the Bucs defense, which has been among the league's best this year despite their pasting in November, doing the seemingly impossible and holding the Chiefs in check.
One matchup in particular has his eye: the one between the Chiefs offensive line, down to a patchwork unit of weaker starters and backups, and the impressive Bucs defensive front. He called it a "massive mismatch."
"Can Patrick Mahomes avoid the pressure with his feet or with quick hitting plays?" he wondered. "You just don't stop KC, but can Tampa do enough to steal a few possessions? I tend to think they can stop Mahomes a few times thus giving them a chance in this one."
On the other side of the ball, both men brought up the often overlooked Chiefs defense as a difference-making group. The unit has been sneaky solid for the second straight season after years of poor play, with coordinator Steve Spagnuolo seeming to have figured out a secret sauce that gets the most out of his players.
Baker called them the most impressive unit of Championship Weekend, with their demolishing of Buffalo's high-powered passing attack catching him by complete surprise.
While much has been made of the Tampa pass rush, Gregorich expect's KC's to have some success.
"This is one of main reasons I love KC in this game," he said. "Even if TB gets to Mahomes, he is mobile and improvises well. If KC gets to Tom Brady, they're just screwed."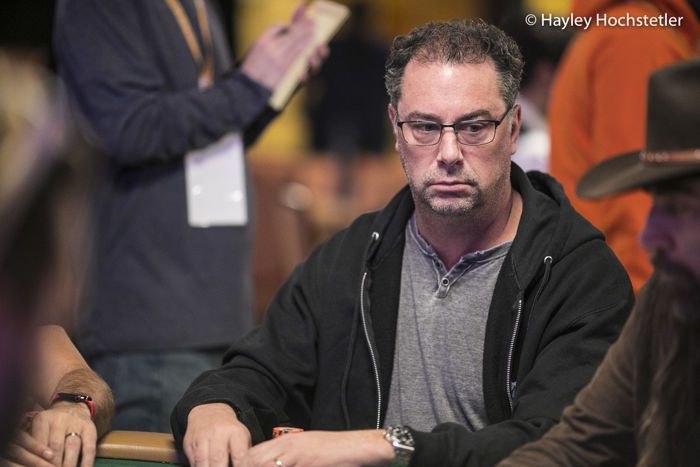 Baker wants to see Tampa run the ball to avoid leaving Brady in a situation where he's forced to make plays. While he still believes in Brady even at his advanced age, calling him "the best to ever do it," Baker said he's looking for Tampa Bay's strong offensive line and running game to be the difference maker against a vulnerable KC run defense.
Both poker players pointed at the coaching matchup as a potentially massive edge for the Chiefs. With an extra week to prepare, Gregorich expects the superior KC staff to have the team as prepared as possible. Coach Andy Reid's record after a bye is legendary, and he reached deep into his bag of tricks in last year's title game against San Francisco. He's a good bet to have something special cooked up again.
Baker acknowledged as much but added he expects Brady's veteran savvy to mitigate some of the Chiefs' advantage.
Props, Totals, and Final Picks
These days, one of the most popular ways to get down some action on the Super Bowl is via the prop market. Gamblers can fire off on the length of the national anthem to what color the winning coach's Gatorade bath will be and just about everything in between.
Baker shared a couple of prop leans. The first was overs on RB Leonard Fournette's production. He's been an effective player for the Bucs of late, rumbling for an impressive TD against the Packers and serving a useful role as a pass catcher.
"The great thing about Fournette props is there are multiple paths to victory," Baker said. "If Tampa gets up they will lean on Fournette, but if they get down they will need to pass and he should get plenty of snaps. Obviously, a healthy Ronald Jones is a concern, but I'm just enjoying the smaller numbers we need to hit."
Baker also expects both coaching staffs to get creative.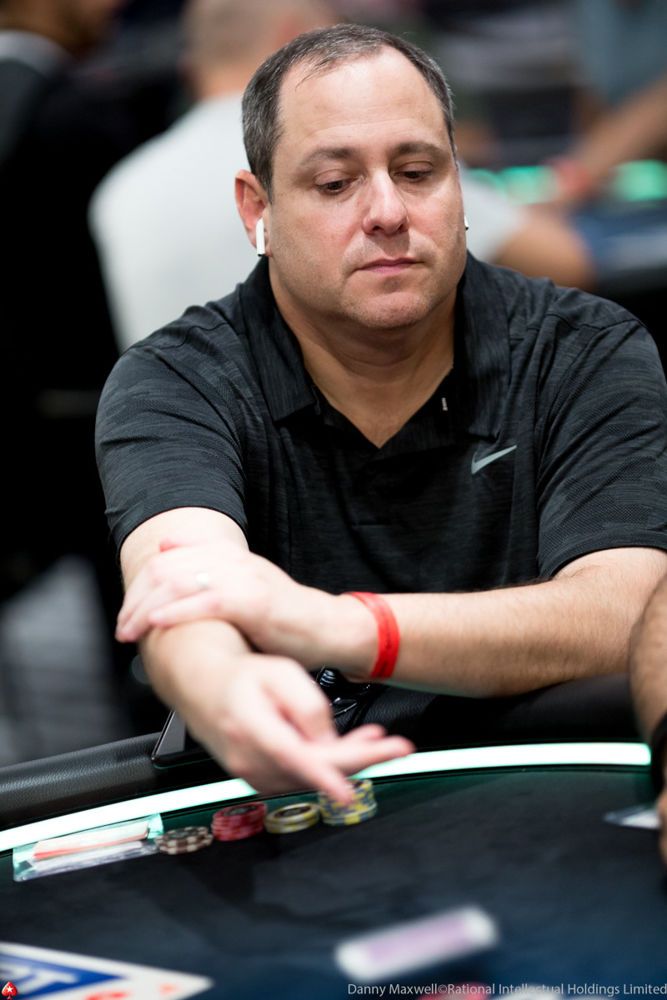 "I also have seen number of Chiefs players rushing the ball at 4.5 and Bucs at 3.5," he said. "I will take the over on both. Two weeks to prepare for these teams is an eternity and they both have multiple RBs and WRs that could see plays designed for them as well as the inevitable QB scrambles or sneaks."
Neither Gregorich nor Baker had a strong opinion on the total. The monster number opened at 57 in many spots and quickly settled at 56 without much movement.
Some books have floated Bucs +3.5 but the consensus line is +3 at most shops, and that's where Gregorich and Baker were asked to make a selection.
"KC definitely seems to be peaking at the right time," observed Gregorich. "I think they are the best team in the NFL by a significant margin. And with an extra week to plan, KC tends to really kill it."
While he allowed that Tampa is also playing great, he likes the Chiefs.
Baker went the other way, taking the Bucs outright.
"I'm predicting a seventh Super Bowl win for Tom 'GOAT' Brady and the Bucs, 27-24," he said. "It is hard to have any confidence going against Mahomes and Reid. I think the Tampa D is strong enough to keep Mahomes somewhat in check and I think Tampa can do enough to pull it out.
"I won't be having the kids college fund on this one. I will have a nice stake though, it is the Super Bowl!"
Lead photo courtesy of Wikimedia Commons