Two-Time Bracelet Winner Brent Carter Charged With Federal Crime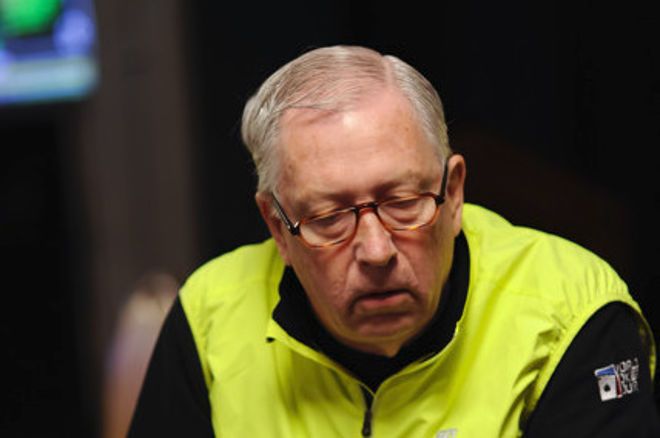 Table Of Contents
Old-time World Series of Poker legend Brent Carter made mainstream headlines last week, but it wasn't for a good cause.
He stands charged with the federal crime of spreading a hoax, according to a report from The Times Union, a regional newspaper in New York. Carter allegedly repeatedly mailed suspicious white powder to the New York State Gaming Commission (NYSGC) headquarters in Schenectady, New York.
Decades-Long Grudge
According to his WSOP.com profile, Carter, now 72, once had a career as a professional harness racer.
That career apparently ran into a temporary roadblock in 1976, when the NYSGC suspended his license for a cheating investigation.
While Carter was eventually cleared and reinstated, it seems he never forgave the commission. According to investigators, the long-simmering feud boiled over in the past few years.
First came the hint of a threat in 2018. Just days after the one-year remembrance of the Las Vegas mass shooting that claimed dozens of lives, Carter referenced the disaster in a voice mail left to an employee.
"Well it looks like the shooter in Las Vegas missed you guys," he reportedly said. "As long as you're not available, you should be made permanently not available."
In the ensuing years, Carter began a more active pattern of harassment. On at least four occasions, he mailed white powder to the commission. In all of the cases, lab testing revealed the substances to be harmless.
Carter admitted to sending "garbage or junk" and was warned by investigators but nonetheless sent another envelope with what turned out to be talcum powder in early 2021. Apparently, that was the last straw for the FBI, which arrested Carter in Las Vegas and charged him with a federal crime.
Carter's Poker Career
If Carter's results are any indication, the move away from harness racing and to the poker table turned out to be an incredibly lucrative one, as he experienced some fantastic successes in the game.
He made his first two WSOP final tables in 1990 and the taste of big-time success spurred him to a career year in 1991. That's when he logged four more top-10 finishes, including grabbing a bracelet and $156K in $1,500 No-Limit Hold'em, topping eventual three-time bracelet winner O'Neil Longson heads up. Carter also finished 15th in the WSOP Main Event that year.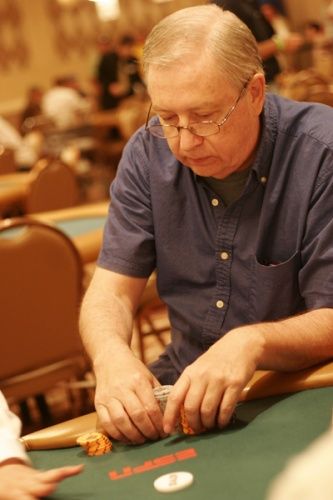 After a few more close calls in the next few years, Carter earned bracelet No. 2 in 1994 with a victory in $1,500 Limit Omaha worth $83,400.
In 1995, he finished third in the WSOP Main Event, earning a career-best $302,750.
He came quite close a third bracelet in the ensuing decade-plus, finishing runner-up three times and third twice, all coming in various Omaha events. In general, Omaha appeared to be his game of choice, judging by his results on The Hendon Mob.
Overall, Carter racked up just shy of $3.1 million in recorded cashes including an impressive 35 victories. His trophy case included two Circuit rings to go with his bracelets, and he cashed for six figures four times back when that wasn't near as common as it is these days.
Facing Up to Five Years
Those poker successes have begun fading into the rearview for Carter, who hasn't recorded a tournament score since 2015.
Now, he's facing a potential five-year sentence plus a year of post-release supervision, according to The Times Union, but the outlet noted he "could face far lesser penalties under federal sentencing guidelines."
Despite the evidence and his admissions, Carter entered a not guilty plea at his arraignment.