The Staples Brothers Have Some Tips for Streaming on Twitch - Check Them Out!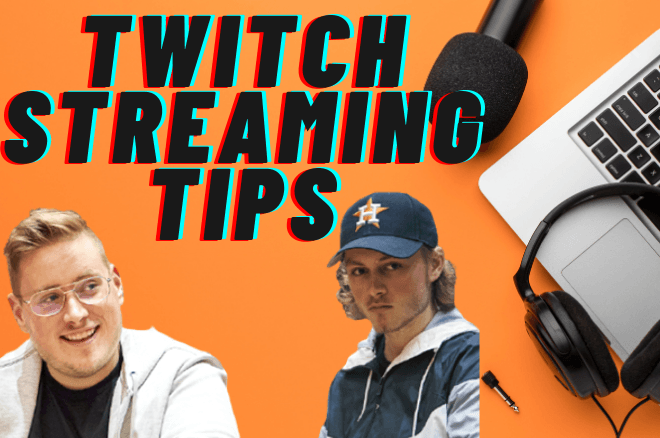 Table Of Contents
Twitch has long been a hotbed for poker streaming, from established pros to up-and-coming recreational players grinding the microstakes.
Nowadays, every operator has a dedicated group of Twitch streamers, and that includes partypoker who have both Jaime and Matt Staples on their books.
The brothers have long been involved in the streaming world, with Jaime most recently making Day 2 of the partypoker MILLIONS Online Main Event live on stream.
Head to the partypoker Hub
Want to stay up-to-date on all the latest partypoker news right here on PokerNews? Why not try out the partypoker Hub!
"Content is King"
To help out any aspiring poker streamers, we spoke with the brothers to get their top tips on poker streaming. The biggest takeaway? Content, plain and simple.
"Content is king," said Matt. "In the early stages of a streaming career not many people are going to stop by your stream so it's important that when they do that you are talking about something
Win Up To $500 Extra With partypoker's Hot Tables
"Someone is much more likely to stick around and ask questions if you are talking about a hand or telling a story, even if no one is there so I would get used to talking much more than you think is natural."
"It doesn't matter what you're creating," adds Jaime. "Just share your story. A 100 days of streaming, a bankroll challenge, mixed-game movement, make some status, overcome some hurdle, etc. What are you about, and why should people care? Just playing poker isn't enough."
"It's about the storyline," said Matt. "Create a storyline that people can follow along with and keeps them coming back."
---
Related: "The Audience Loves the partypoker MILLIONS" says Twitch Streamer Matt Staples
---
"Improve as You Go"
Many believe that in order to stream, you need a complex setup of lights, cameras and tech. The brothers are here to tell you that this doesn't have to be the case, as long as you keep at it.
"Don't worry about improving the tech or how the stream setup looks at first," said Jaime. "Stream, and improve as you go. You will learn the right questions to ask."
"That's right," said Matt. "A basic table and webcam is enough to attract viewers if you are entertaining enough. Some of the biggest streamers on twitch don't have any sort of overlay at all. If anything, basic is better."
"Be Consistent"
With many streamers managing to build up a fanbase of supporters, the consistency of broadcasting is what keeps the channel's fans coming back. Being regular with your stream times helps viewers return, as they know when they can expect to see you.
Matt says that he thinks this is the most important factor when it comes to growth.
"Showing up at the same times and same days per week to get recognition with a certain time slot and viewerbase. Will make it easy for people to look for you in the future if they always see you at a certain time."
Shiny silver. @WPT # 12 hour grind today and this one made it a nice day. https://t.co/PZ7QE0AvFB

— Matthew Staples (@MattStaplesPKR)
"Put the Time In"
Success doesn't come overnight to even the most hardened of streamers - poker or otherwise - so Jaime says that putting the time in will help you achieve your goals.
"Twitch is unfortunately a volume game if the attempt is to be a full-time streamer, or to make something valuable as a business," said Jaime. "If the goal is to have fun, disregard all this advice and just go have fun! To make a large channel, you need a lot of time on camera.
"Focus on what makes you different. Create, share, and make friends!"
Will Shillibier is based in the United Kingdom. He started working for PokerNews as a freelance live reporter in 2015 and joined the full-time staff in 2019. He graduated from the University of Kent in 2017 with a B.A. in German. He also holds an NCTJ Diploma in Sports Journalism.