PokerGO Announces 2021 Schedule, Cash Prizes Under New Point System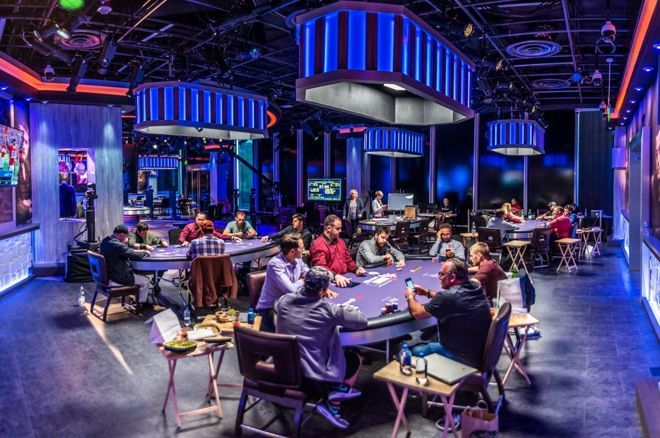 Table Of Contents
Poker streaming service PokerGO will once again be hosting a series of high-stakes poker tournaments in 2021 after they put their marquee events on the shelf most of last year. They announced their schedule for the coming year, which will include not only the usual events but some new offerings as well to sate the content thirst of poker fans everywhere.
What's more, the players who participate in these events will get a new carrot dangled in front of them. PokerGO has revealed a new points system that it promises "will separate and celebrate the most elite professional poker players" while rewarding the top three finishers shares of $175,000 in prizes.
Dubbed "The PokerGO Tour," the events counting toward the leaderboard will include some 150 tournaments at buy-ins of $10,000 or more throughout the rest of the year.
"The PokerGO Tour™ events will include the world's most challenging high stakes events in the world, bringing poker front and center in the world of sports in a way that has never been done before," said PokerGO President Mori Eskandani in a press release.
Schedule of 2021 Events
PokerGO's proprietary festivals and events have become popular viewing material among the poker-watching public thanks to their elite fields, big prizes, and high production value in the made-for-streaming environment of the PokerGO Studio outside ARIA.
The only ones to take place live last year were a couple Super High Roller Bowls, both won by Timothy Adams before the pandemic effectively shut down live poker worldwide.
Both players and fans will likely be pleased to see the festivals making their return, starting in less than two months with the U.S. Poker Open. Also returning will be Poker Masters and the Super High Roller Bowl, both in September, but they'll be preceded by two new events: the PokerGO Cup and PokerGO Heads-up Championship. The former will be an eight-tournament series that will likely be in line with the other PokerGO offerings while the latter will be a $100K bracket capped at 32 entries.
PokerGO may be looking to build off the recent run of acclaim accompanying heads-up poker offerings. Both their own live High Stakes Duel and the numerous high-stakes online matches taking place over the past year or so have become appointment viewing for many fans.
| Dates | Event | Details |
| --- | --- | --- |
| June 3-14 | U.S. Poker Open | Returning event, 12-tournament series |
| July 1-10 | PokerGO Cup | New event, eight-tournament series |
| July 12 | PokerGO Heads-Up Championship | New event, 32-player heads-up bracket |
| Sept. 13-24 | Poker Masters | Returning event, 12-tournament series |
| Sept. 26 | Super High Roller Bowl | Returning event, $300K buy-in |
More PokerGO Tour Details To Come
All of those proprietary events only add up to 34 individual tournaments, though, and the PokerGO presser promises 150 qualifying events for points accumulation.
Where will the rest come from? PokerNews confirmed with PokerGO their own events will represent only a fraction of the qualifying tournaments. It seems the plan will be for PokerGO to partner with existing tours, but details about exactly which ones will be points-eligible can't be released yet.
The top scorer at the end of the season — which will last through the end of 2021, PokerNews has learned — will earn $100,000 in additional prize money. The next two runners-up will get $50,000 and $25,000, respectively.
As for the points system, a full breakdown is available via the PokerGO presser. The minutiae of it is a bit confusing but it seems tiered cashes between $10,000 and $5,000,000 will accrue based on the buy-in — lower buy-ins award more points for the same-sized cash, presumably because a player would have had to defeat more opponents. Local currency will be used to tabulate the scores, with only Hong Kong dollars subject to a 90% reduction.
More details about the PokerGO Tour and the made-for-streaming PokerGO events will be released "very soon."