Dvoress Clinches His First GGPoker Super MILLION$ Title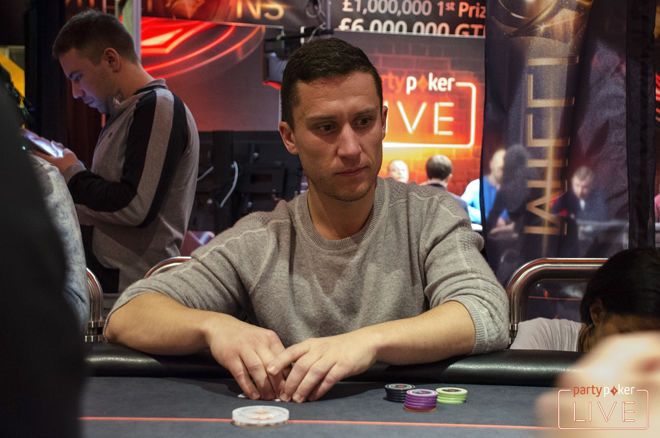 Table Of Contents
Daniel Dvoress can tick off the GGPoker Super MILLION$ from his list of must-win tournaments because he clinched its title, and the $394,852 top prize, on May 11, 2021. Dvoress gave himself a great chance to win this massive tournament by reaching the nine-handed final table second in chips. He seized the opportunity and ran out a most worthy champion.
Super MILLION$ Final Table Results
| Place | Player | Country | Prize |
| --- | --- | --- | --- |
| 1 | Daniel Dvoress | Canada | $394,852 |
| 2 | DaiMin141319 | UAE | $312,889 |
| 3 | McDavid97 | Canada | $247,939 |
| 4 | Guillaume Nolet | Canada | $196,472 |
| 5 | Preben Stokkan | United Kingdom | $155,688 |
| 6 | Fabrice Touil | Morocco | $123,370 |
| 7 | Mike Watson | Canada | $97,761 |
| 8 | Idris Ambraisse | Morocco | $77,468 |
| 9 | Ami Barer | Canada | $61,387 |
Ami Barer went into the star-studded final table armed with enough chips for sixth place at the restart but he was the first player out of the door. The action folded to Barer on the button, and he raised to 150,500 with pocket tens at the 35,000/70,000/8,500a level. Guillaume Nolet woke up in the small blind with the powerhouse hand that is pocket aces, and he three-bet to 441,000. Barer responded with an all-in bet worth 1,572,964 in total, and Nolet made the easy call. Nolet flopped top set, and Barer was drawing dead on the turn.
Eighth place went to Idris Ambraisse after his timing was out against Nolet. A min-raise to 160,000 from Nolet, which he made with ace-queen after being the most active player at the table by some margin, was three-bet all-in for 981,908 by Ambraisse with king-jack. Nolet called the extra chips and won the hand courtesy of a queen on the flop.
The waters grew less shark-infested when Mike Watson crashed out in seventh place. Everyone folded to Dvoress on the button and he ripped it in with jack-eight of hearts. Watson looked down at pocket sevens and called off his 2,146,210 chips. An eight on the flop and jack on the turn sent Watson to the showers.
Everyone was now guaranteed a six-figure prize for their efforts, $123,370 to be exact. Fabrice Touil was the player who received this prize, busting out during the 80,000/160,000/20,000a level. Touil was all-in from the big blind holding queen-nine and he lost to the ace-king of Nolet.
Fernando "JNandez" Habegger Explains How You Can Win WSOPC Cash Game Rings
Dvoress Gets Lucky Against Stokkan
Preben Stokkan was the next player out of the door, the Norwegian's fifth place finish resulting in a $155,688 payday. Stokkan's final action in this week's Super MILLION$ was to call off his 7.8 big blinds from the small blind with ace-queen after Dvoress open-shoved from the cutoff with what turned out to be the lowly king-deuce. The two of diamonds was the door card and it proved to be enough to reduce the player count by one.
Nolet and Dvoress were neck and neck in terms of chips going into four-handed play and everything looked set for that duo to be heads-up at the business end of the tournament. It was not meant to be because Nolet bowed out in fourth place and had to make do with a $196,472 consolation prize.
Three hands made Nolet go from hero to zero. The first saw him double up the super-tight "McDavid97" with king-queen versus the short stack's pocket sixes which went on to flop a set.
Nolet then doubled the stack of "DaiMing141319" when his suited king-queen lost to ace-eight. The third and final hand saw Nolet get his chips into the middle with king-queen against the jack-ten of DaiMing141319. Ouch.
Reichtenstein & Mackoff Latest WSOPC Ring Winners at GGPoker
McDavid97 Turns $525 Satellite Into Almost $250,000
McDavid97 busted in third when he. shipped in his last 2.7 big blinds with ace-king and lost to the king-ten of DaiMing141319 after a ten appeared on the turn. McDavid97 only played 12% of his hands at the final table yet still managed to secure the $247,939 third place prize.
DaiMing141319 went into their heads-up battle with Dvoress trailing slightly with 9,306,594 chips to the Canadian's 9,793,406 stack. DaiMing141319 edged in front and was hitting the board regularly, which made a victory look likely.
Dvoress won a huge pot when both players flopped a pair of queens. DaiMing141319 held queen-nine but Dvoress held king-queen. That hand put the ball firmly in Dvoress' court and he wasted little time in getting his hands on the rest of his opponent's chips.
The final hand occurred during the 200,000/400,000/50,000a level. Dvoress moved all-in with ace-six, and DaiMing141319 called off his 14 big blind stack with suited king-jack. Ace-high held for Dvoress and he won his first Super MILLION$ title.