Fernando "JNandez" Habegger Explains How You Can Win WSOPC Cash Game Rings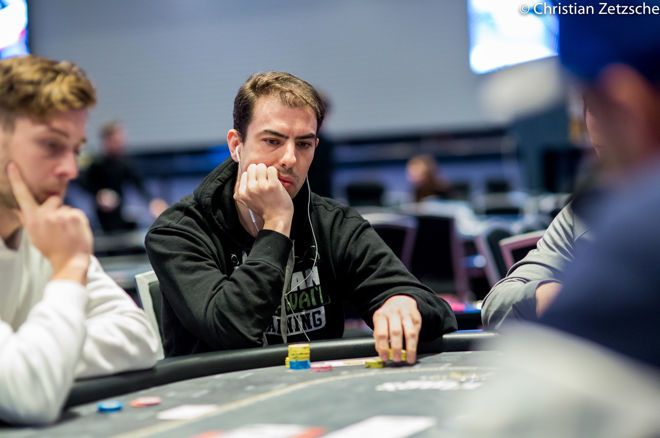 The WSOP Super Circuit Online Series is in full swing at GGPoker with more than $100 million guaranteed across 18 ring events and plenty of side events to keep your appetite wet from May 1-30.
Uniquely the festival is attractive to ring game players as well as GGPoker and the WSOP will be awarding two cash games players gold rings as well. This is a first for the WSOP Circuit and great to see tribute paid to the often ignored cash game player that grinds under the radar day in and day out.
GGPoker OmahaSquad member Fernando "JNandez" Habegger agrees with this sentiment and also likes that these are rings any player can win regardless of how big or small they play.
"I'm happy to see GGPoker and WSOP come up with an innovative idea that puts the spotlight on cash game players with the WSOP Rings, in the same way that tournament players are used to," Habegger shared with PokerNews. "I really like the fact that lower and higher stakes players have equal chances to win and get recognition for how well they play."
$100 Million Gtd in WSOP Super Circuit Online Series This May
20 WSOP Circuit rings and $100 million in prize money will be available to win during the 2021 WSOP Super Circuit Online Series
Habegger Explains How Cash Players Can Win a WSOPC Gold Ring
"From May 1 to May 30 Hold'em and PLO/PLO-5 players will have a chance to qualify for a final table seat and play for a WSOP Ring," said Habegger. "There will be two events, a NLHE and a PLO event, and two leaderboards tracking the results of each game type's cash game players."
The leaderboards aren't exactly what you might be used to and may require some strategy. Being a consistent winner will provide players a huge advantage in earning a final table seat as Habegger explains.
"Points are awarded to players that have a winning session of at least 50 hands," said Habegger. "A session starts from the moment you enter a table, to the moment you leave. The more sessions you play, the higher the chances you achieve very high winrates, increase your points total and qualify. At the end of the tracking period, the top nine players on each leaderboard will qualify for a final table event, with prizes for all participants and a WSOP Circuit gold ring for each table's outright winner."
Habegger Competing for a Cash Game Ring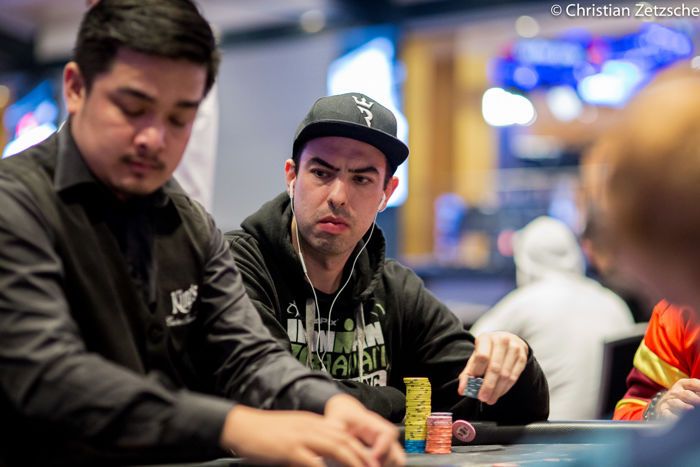 Habegger is well-known as one of the bestpot-limit Omaha ring game players in the world. Hold'em players, you are safe from having to compete against Habegger for a spot on the leaderboard as Habegger will stick to his bread and butter.
"I will definitely take part in the challenge, and plan to put in some lengthy sessions at the 4- and 5-card Omaha cash game tables," said Habegger.
Habegger loves that GGPoker recently added five-card PLO to go along with their more conventional four-card offering.
"Yes, tremendously!" Habegger responded when asked about whether he was enjoying the new PLO5 games. "It's a new challenge with new adaptations and a lot of fun to learn and play on the spot. I think PLO5 has a big future and is already in high demand at GGPoker, most players seem really positive about the introduction. I'm looking forward to adding PLO5 games to my PLO mix and maybe make it my main game to play."
Habegger Happy for the Return of the WSOP Online at GGPoker
The live WSOP in Las Vegas has been pushed back to the autumn but GGPoker is ready to fill the gap with the WSOP Online from Aug. 1 to Sept. 12 with 33 gold bracelet events to match another 33 events held at WSOP.com in July for US-based players.
Is Habegger primed to win a bracelet?
"As the live WSOP in Las Vegas has been rescheduled for later this year, I'm very happy to see that GGPoker has launched their WSOP Online events during the summer," said Habegger. "There will be plenty of opportunities to win a title and a bracelet, and you can be sure I will go after it!"