French Businessman and High-Stakes Poker Player Arnaud Mimran Sentenced 13 Years for Kidnapping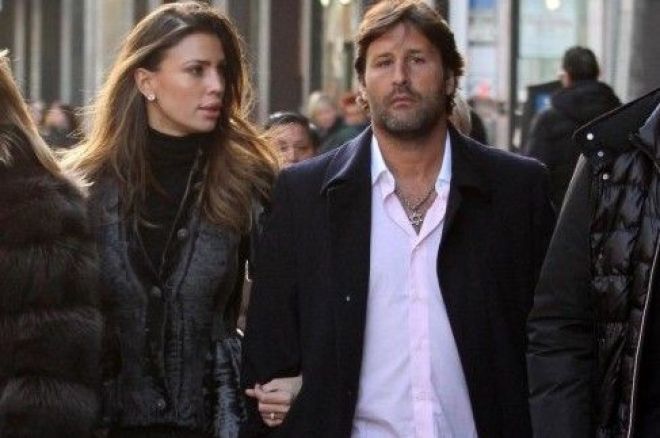 French businessman, socialite, and high-stakes poker player Arnaud Mimran won't be returning to the poker felt any time soon. Last Friday, Mirman was sentenced to 13 years in a French prison for masterminding the 2016 kidnapping of Swiss financier Yomi Rodrig.
The 49-year-old was already serving an 8-year prison term for his 2016 conviction for a complex carbon VAT fraud scheme and also was indicted in April for two separate charges of murder, which could pad on more time behind bars.
---
Related: From High-Stakes Poker to Jail: Arnaud Mimran Arrested in France
---
Backing Out of Inaugural Big One for One Drop
Prior to heading into dark waters, Mimran was mostly known as a wealthy French mogul and socialite, whose fortune was believed to be derived in the real-estate sector. Living the high life, he once dated Paraguayan supermodel Claudia Galantia and claimed to have donated €1 million in political contributions to his friend and former Israeli Prime Minister Benjamin Netanyahu.
Mimran was often seen playing high-stakes cash games and occasionally dabbled in tournaments as well, with his best result coming after taking 13th place in the 2006 EPT Monte Carlo €10,000 Grand Final for €28,100.
The poker world took notice in 2012 when Mimran was among the wealthy businessmen to commit to the initial Big One for One Drop during the 2012 WSOP with the event featuring poker's first seven-figure buy-in. However, Mimran backed out of this event despite losing a $50,000 non-refundable deposit in the process.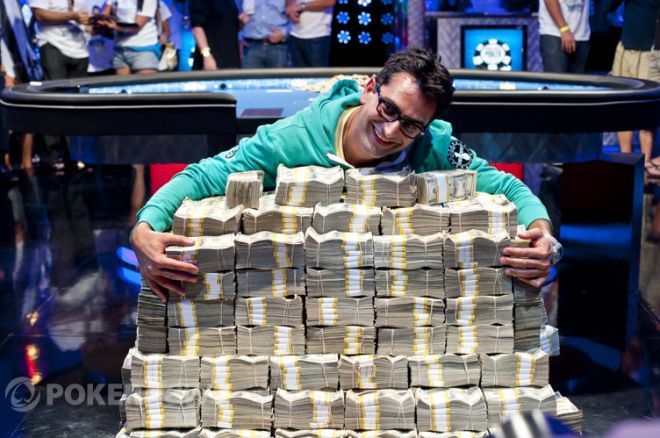 ---
Related: Antonio Esfandiari Wins $18 Million at WSOP Big One for One Drop $1M Buy-in Poker Tournament
---
First Taste of Prison
Mimran was first sentenced to eight years in prison for his role in a complex Carbon VAT fraud in 2008-2009 According to The Times of Israel, the scheme involved 50 people working in small teams of two to three people taking advantage of differing European tax rules to exchange carbon credits and permissions to emit carbon dioxide.
Those involved with what was dubbed the "Swindle of the Century" would purchase tax credits in a country with no VAT before selling them in a country with VAT. Companies in France typically have 90 days to remit VAT and by that time, the money was moved offshore.
This resulted in an estimated loss of€1.6 billion in unpaid VAT taxes, according to the French government's estimates with total losses in Europe estimated to be between €5 million to €10 million.
Twisted Kidnapping and Extortion Plot
While fraud is one thing, what happened next was something typically only seen around Hollywood. Mimran found himself deep in debt including owing approximately $6 million to the Wynn Las Vegas, according to court filings at around the time of the kidnapping of Rodrig in 2015.
According to Casino.org, Rodrig testified that he was tossed into a car by a gang led by Sabir "Titax" Titouh and held in captivity for six days. During this time, Rodrig was forced to purchase $2.6 million in stock in a shell company called Cassidy Ventures Inc, controlled by Mimran.
Goldman Sachs initially rejected the trades due to their "bizarre" nature and the kidnappers forced Rodrig to purchase shares via smaller brokers.
The plot thickened as Titouh was murdered on his doorstep, leaving the gang without a leader. The gang eventually let Rodrig walk but not before sharing he was lucky as he was earmarked to be killed.
Mimran admits he consulted with Titouh but shared he was unaware of the kidnapping and extortion plot. The court clearly saw otherwise as the 13-year sentence of Mimran was at least double that of three other defendants, each of who were committed and sentenced to 4-8 years in prison.
Even Worse: Two Murder Trials to Come?
Mimran was charged in April for two murders that were alleged to been committed a decade ago, including one on his partner in crime Samy Souied in 2010. If that wasn't enough, it appears his family wasn't off-limit either according to the accusations. Prosecutors will also argue Mimran murdered his billionaire 76-year-old father-in-law and art dealer Claude Dray, who was shot dead in his home in 2011.
It's been quite the fall from grace for the socialite once slated to play the Big One for One Drop, but who's now all but certified to spend the next decade behind bars.
*Lead image courtesy of CheGossip.com